Sam Klemke's Time Machine
Australia, 2015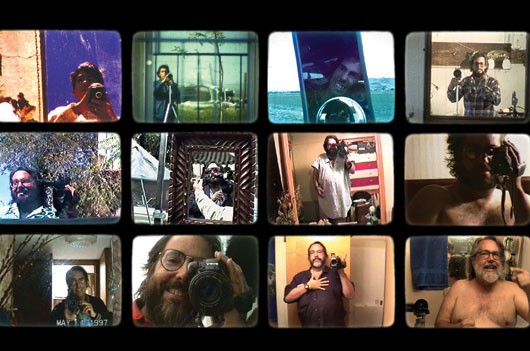 description
In 1977 Sam Klemke started obsessively documenting his entire life on film. Beginning decades before the modern obsession with selfies and status updates, we see Sam grow from an optimistic teen to a self-important 20-year-old, into an obese, self-loathing 30-something and onwards into his philosophical 50's. The same year that Sam began his project, NASA launched the Voyager craft into deep space carrying the Golden Record, a portrait of humanity that would try to explain to extra terrestrials who we are.
From Director Matthew Bate (CUFF 2011 selection SHUT UP LITTLE MAN! AN AUDIO MISADVENTURE), SAM KLEMKE'S TIME MACHINE follows two unique self portraits as they travel parallel – one hurtling through the infinity of space and the other stuck in the suburbs of Earth – in a freewheeling look at time, memory, mortality and what it means to be human.
OFFICIAL SELECTION:
Sundance Film Festival 2015
HotDocs 2015
Doc Aviv 2015
International Film Festival Rotterdam 2015
Vancouver International Film Festival 2015
DIRECTOR BIO:
Matthew Bate's films unearth lost cultural treasures and champion characters existing on the fringes of the norm. Matt's 2010 short film THE MYSTERY OF FLYING KICKS was in Official Selection at the 2010 SXSW Festival and won Best Short Documentary at the 2010 Melbourne International Film Festival. His first feature-length documentary, SHUT UP LITTLE MAN! AN AUDIO MISADVENTURE premiered in the World Cinema Documentary competition at Sundance 2011, and was selected in the 40th New Directors/New Films at the MOMA and Lincoln Center New York.
press for Sam Klemke's Time Machine
"A unique docu hybrid that turns one man's decades of self-filming into an existential message in a bottle."
- VARIETY
details
18+ Licensed Screening
94 Minutes
credits
community
awards
Winner Depth of Field Competition, DocAviv Film Festival 2015