Thank You For Playing
USA, 2015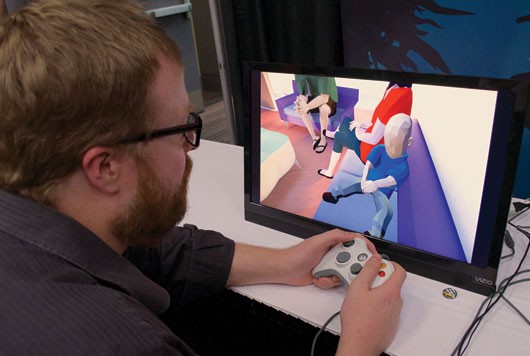 description
When one-year-old Joel is diagnosed with terminal cancer, his father Ryan begins working on an unusual and poetic video game to honour Joel's life. THANK YOU FOR PLAYING is the story of Ryan as he creates a game called "That Dragon, Cancer," and recruits his wife and sons into the process of documenting their daily life for this unusual work of art. Throughout his creative process, Ryan must decide where to draw the line in sharing his family's experiences of raising a dying child. THANK YOU FOR PLAYING follows Ryan's family through the creation of the game and the day-to-day realities of Joel's treatment. A thought-provoking testimony to the empathetic power of art, the documentary examines how we process grief through technology and the implications of documenting profound human experiences in a new artistic medium: the video game.
OFFICIAL SELECTION:
Tribeca Film Festival 2015
HotDocs 2015
Melbourne International Film Festival 2015
IDFA 2015
DIRECTOR BIOS:
David Osit is a documentary film director, editor and composer. His work has appeared on networks such as Arte, PBS, TLC, Al-Jazeera America and Channel4. David is an alumnus of the Tribeca Film Institute's All Access Program.
Malika Zouhali-Worrall is an award-winning filmmaker. She is one of the directors and the producer of CALL ME KUCHU (2012), a documentary that depicts the last year in the life of the first openly gay man in Uganda, David Kato. The film premiered at the Berlin Film Festival, where it won the Teddy Award for Best Documentary and the Cinema Fairbindet Prize. It has since won 18 more awards—including Best International Feature at Hot Docs Canadian International Documentary Festival.
press for Thank You For Playing
"An intelligent, brave and authentic meditation on grief and the artistic process."
- THE UPCOMING
"[The film] captures an artist's compulsion to create a meaningful aesthetic work constructed out of the joy and ruin of his own life."
- VICE
details
credits
community
Community Partners