24X36: A Movie About Movie Posters
Canada, 2016 : Alberta Premiere
Special Guest!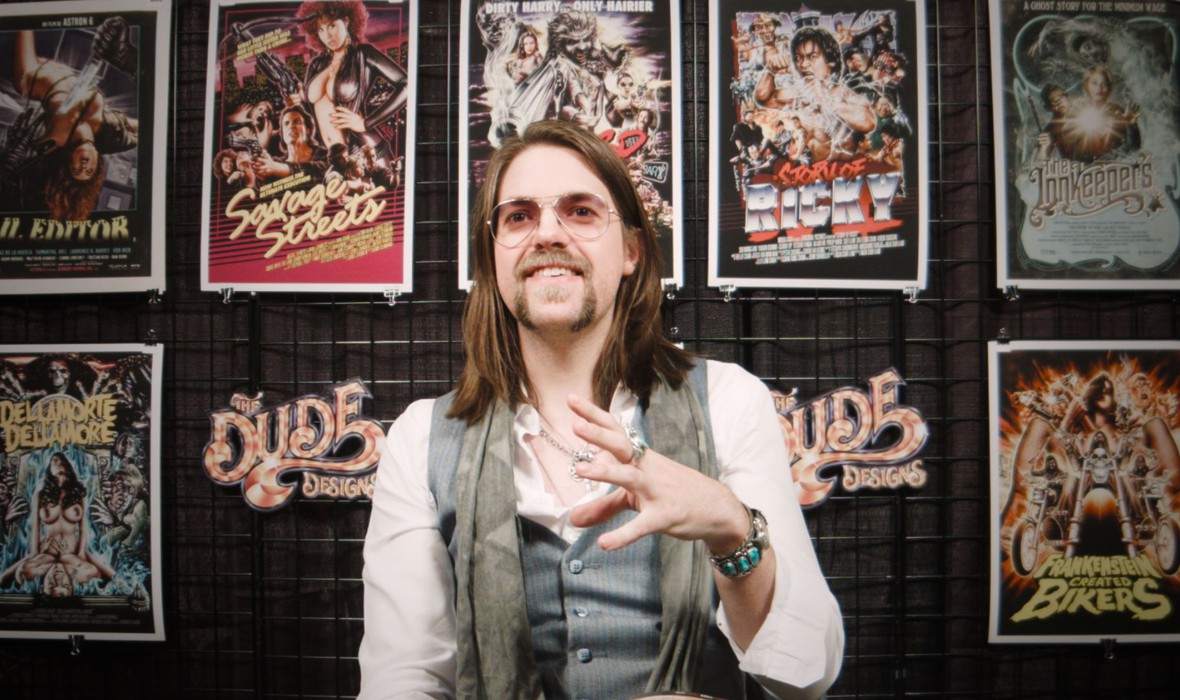 description
A documentary that explores the birth, death, and resurrection of illustrated movie poster art.
Through interviews with a number of key art personalities from the past four decades, 24×36 aims to answer the question – What happened to the illustrated movie poster? Where did it disappear to, and why?

In the mid-2000s, filling the void left behind by Hollywood's abandonment of illustrated movie posters, independent artists and galleries began selling limited edition, screen printed posters.

With the emergence of groups such as Mondo, Skuzzles and Grey Matter Art, the movement has quickly exploded into a booming industry with prints selling out online in seconds, inspiring Hollywood studios to take notice of illustration in movie posters once more.
OFFICIAL SELECTION
FantasticFest 2016
DedFest 2016
press for 24X36: A Movie About Movie Posters
"A great chance to mourn the passing of the classic movie poster, celebrate the modern resurgence of pop culture art, and dissect why most current one-sheets look like garbage."
- Slashfilm
"Director Kevin Burke delves into the production of these posters, which are more breathtaking works of art than the word "posters" could ever describe."
- Screenanarchy
screened with a short film

Twisted
Canada, 14 Minutes, 2016, Director Jay Cheel
A movie legend was made when a real-life tornado hit a drive-in theatre during a screening of TWISTER in in the summer of 1996.
details
18+ Licensed Screening
83 minutes
special guest
Skype Q&A with director Kevin Burke
credits
community
Community Partners