Cameraperson
United States, 2016 : Alberta Premiere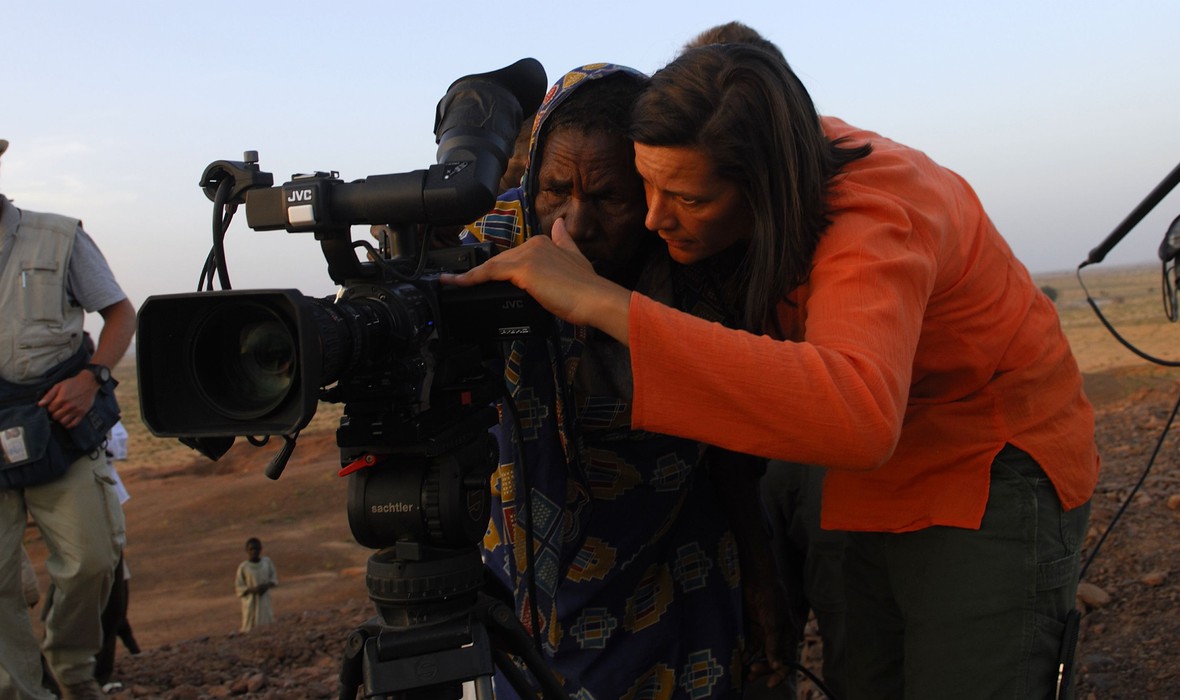 description
A boxing match in Brooklyn; life in postwar Bosnia and Herzegovina; the daily routine of a Nigerian midwife; an intimate family moment at home: these scenes and others are woven into CAMERAPERSON, a tapestry of footage captured over the 25-year career of documentary cinematographer Kirsten Johnson (CITIZENFOUR, FAHRENHEIT 9/11).

Through a series of episodic juxtapositions, Johnson explores the relationships between image makers and their subjects, the tension between the objectivity and intervention of the camera, and the complex interaction of unfiltered reality and crafted narrative. A work that combines documentary, autobiography, and ethical inquiry, CAMERAPERSON is both a moving glimpse into one filmmaker's personal journey and a thoughtful examination of what it means to train a camera on the world.
OFFICIAL SELECTION
Sundance Film Festival 2016
True/False Film Festival 2016
Hot Docs 2016
Sheffield Doc/Fest 2016
SXSW 2016
DIRECTOR'S BIO
Kirsten Johnson has worked as a documentary cinematographer and director, and has committed herself to recording human-rights issues and fostering visual creativity. She has been the principal cinematographer on more than 40 feature-length documentaries. Johnson served as cameraperson on a number of highly acclaimed and award-winning documentaries, including FAHRENHEIT 9/11 (2004), THIS FILM IS NOT YET RATED (2006), PRAY THE DEVIL BACK TO HELL (2008), and THE INVISIBLE WAR (2012). Johnson has had a long-standing collaboration with Oscar-winning filmmaker Laura Poitras; she was the cinematographer on THE OATH (2010) and CITIZENFOUR (2014) and shot the upcoming film RISK.
press for Cameraperson
"As a candid glimpse of how documentaries are made, CAMERAPERSON is a fascinating tutorial for both artists and audiences."
- Washington Post
"A nonfiction collage that plumbs the complicated relationship between filmmaker and subject."
- Variety
screened with a short film

Olga : An Arequipa Story
Canada, 2016, 5 Minutes, Director Gabriel Yee
Olga, a girl with a congenital foot deformity, and her mother travel from their remote Peruvian village to Arequipa for life-changing treatment. 1st Place Winner, Big Rock Eddies Short Film Festival 2016
details
18+ Licensed Screening
102 minutes
credits
community
Community Partners