Off The Rails
Canada, United States, 2016 : Alberta Premiere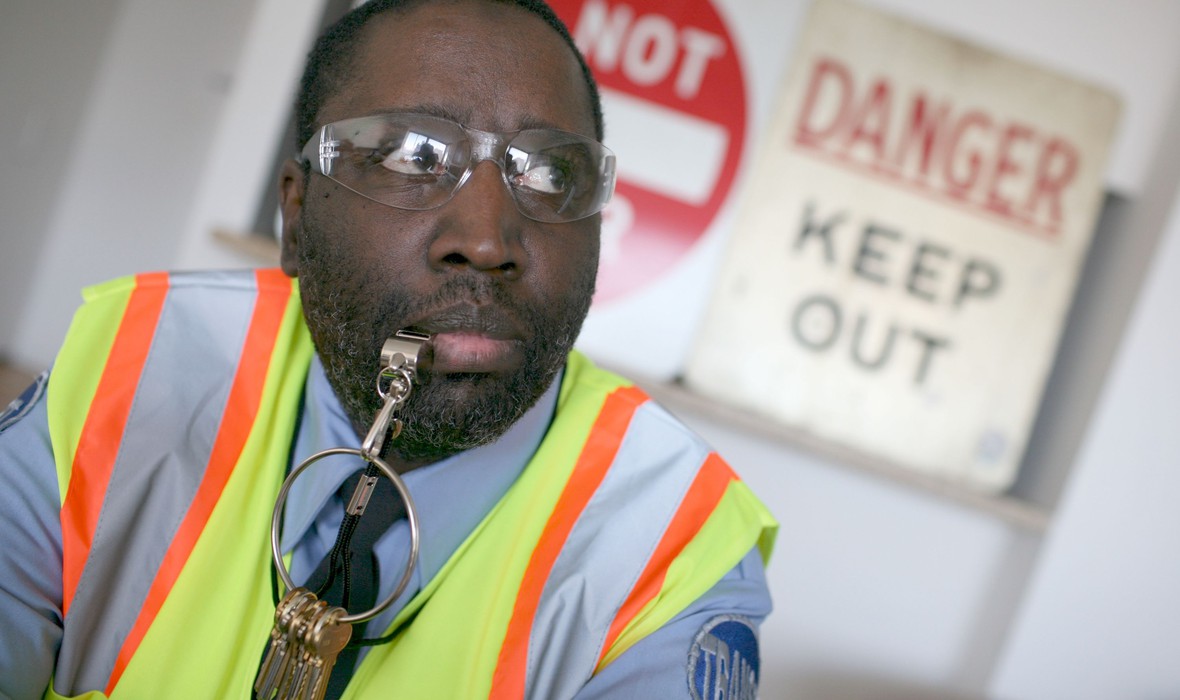 description
OFF THE RAILS tells the remarkable true story of Darius McCollum, a man with Asperger's syndrome whose overwhelming love of transit landed him in jail 32 times for impersonating New York City bus drivers and subway conductors and driving their routes.

Darius was taught the ins and outs of the subway system from childhood by transit workers, and over the next three decades, he commandeered hundreds of trains and buses, staying en route and on schedule; actions that landed him 23 years in maximum security prison.

Adam Irving's debut is a fascinating, frustrating and heart-breaking documentary. OFF THE RAILS is a profile of a man seemingly born for one thing – and of a legal system that does not know how to deal with him.

OFFICIAL SELECTION
Full Frame 2016
Hot Docs 2016
Sarasota Film Festival 2016
RiverRun International Film Festival 2016
Newport Beach Film Festival 2016
San Francisco Documentary Film Festival 2016
DIRECTOR'S BIO
Originally from Toronto, Adam dropped out of his PhD program in media studies at the University of Texas to work as a filmmaker in L.A. He began as a reality TV cameraman, then forayed into producing fundraising videos for non-profit organizations before finally embarking on his dream of making documentaries. OFF THE RAILS is Adam's first film. He holds an M.A. from NYU's Tisch School of the Arts and a B.A. from Brandeis University.
press for Off The Rails
"Offbeat and enjoyable."
- The Hollywood Reporter
"A sharply funny human interest story that will be hard to forget."
- Toronto Film Scene
screened with a short film

Tiny Tracks
Canada, 2016, 10 Minutes, Director Naomi Hocura
Ivor worked for more than 20 years on a detailed, miniature replica of his favourite Boston streetcar line; this short film takes us down the tiny tracks he left behind.
details
18+ Licensed Screening
87 minutes
credits
community
awards
Winner, Best Documentary Newport Beach Film Festival 2016
Winner, Best Documentary Woods Hole Film Festival 2016