Yarn
Iceland, 2016 : Alberta Premiere
Special Guest!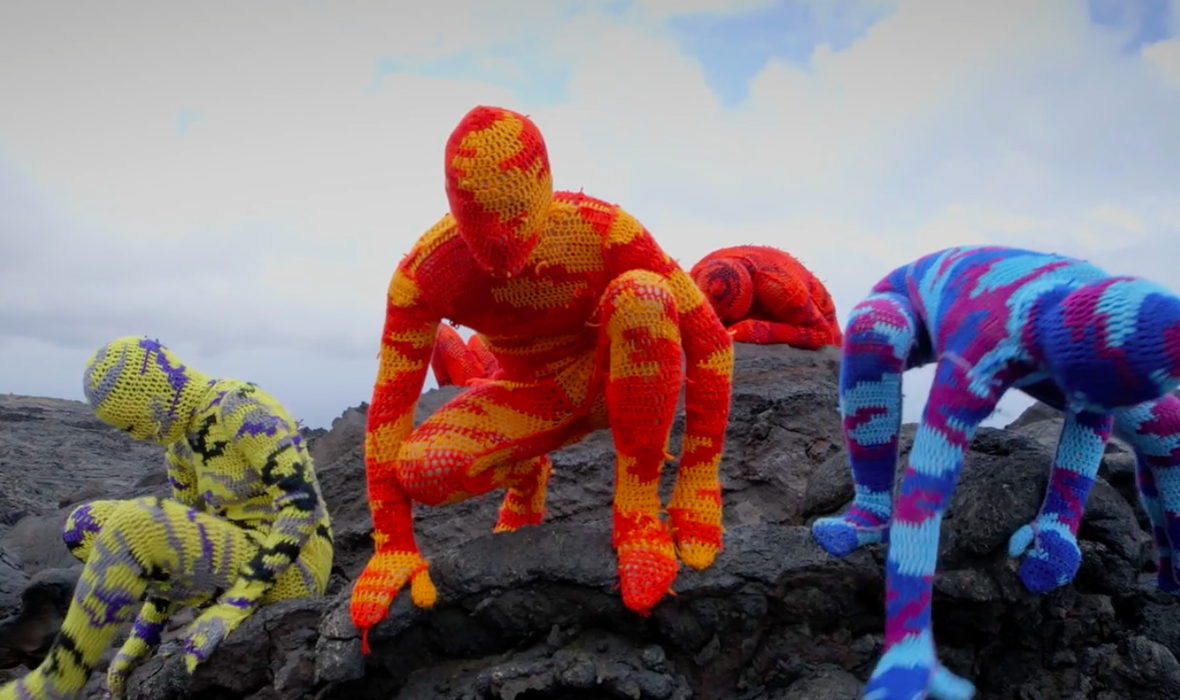 description
Meet the artists who are redefining the tradition of knit and crochet, bringing yarn out of the house and into the world. Reinventing our relationship with this colorful tradition, YARN weaves together wool graffiti artists, circus performers, and structural designers into a visually-striking look at the women who are making a creative stance while building one of modern art's hottest trends.

Starting at the beginning – with the sheep and the grass – this colourful documentary travels across the globe to uncover the history of the craft, and women's complex relationship to it.

A feminist art doc at its core, YARN explores the surge in popularity of knitting as a means of self-expression and a legitimate art form.
OFFICIAL SELECTION
SXSW 2016
Göteborg Film Festival 2016
Vancouver International Film Festival 2016
DIRECTOR'S BIO
Una Lorenzen is an Icelandic filmmaker living in Montreal, Canada. She received her MFA in experimental animation at California Institute of the Arts. Her films have traveled widely to festivals and museums including SXSW, New York City's New Museum (Nordic Outbreak 2013), Nordisk Panorama, Kro Art Gallery Vienna, Papaya Gyro Nights Hong Kong, Unsound music festival Poland and Artforum online.
press for Yarn
"A fanciful art doc for the craft-y among us."
- The Hollywood Reporter
"[YARN] reveals the edgy side of knitting."
- Elle Magazine
details
Icelandic with English subtitles
18+ Licensed Screening
76 minutes
special guest
Skype Q&A with director Una Lorenzen
credits
Director
Una Lorenzen
Co-Directors
Heather Millard, Thordur Jonsson
Producer
Heather Millard, Thordur Jonsson
Cinematographer
Iga Mikler
Screenwriters
Krishan Arora, Barbara Kingsolver
Music
Örn Eldjarn
Official Selection
yarnfilm.com
Twitter
@yarnmovie
Facebook
facebook.com/yarnthemovie
community
Presenting Partner