California Typewriter
United States, France, India, Canada, 2016 : Alberta Premiere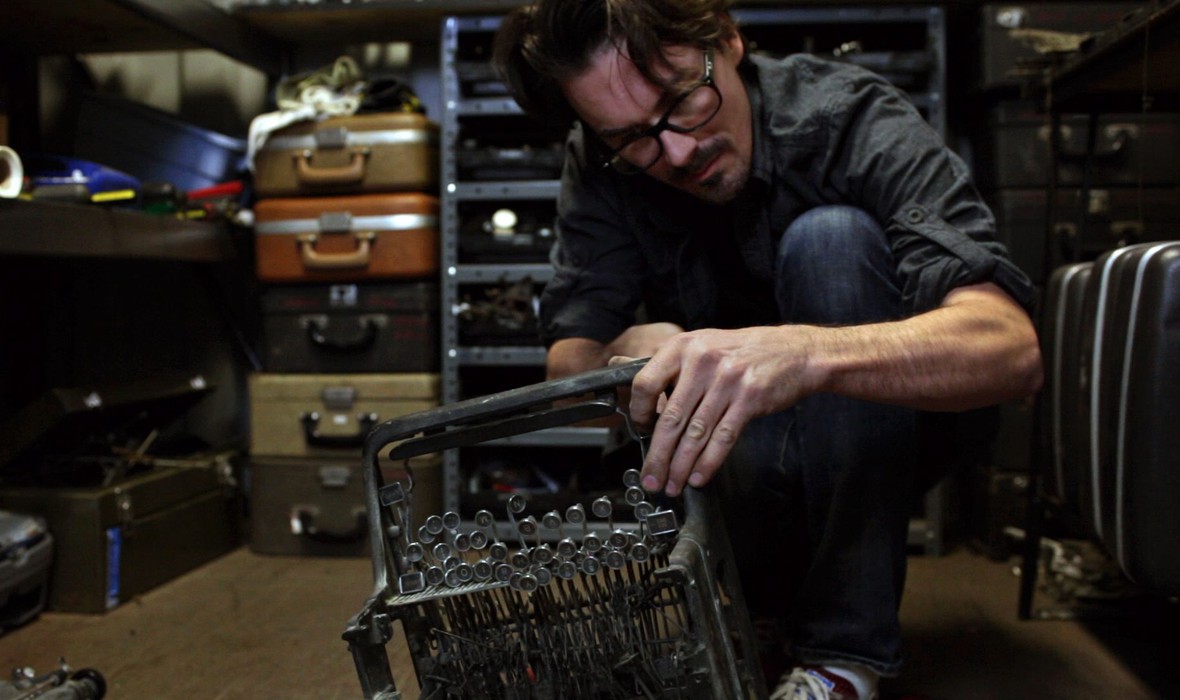 description
CALIFORNIA TYPEWRITER is a documentary portrait of artists, writers, and collectors who remain steadfastly loyal to the typewriter as a tool and muse, featuring Tom Hanks, John Mayer, David McCullough, Sam Shepard, and others.

It also movingly documents the struggles of California Typewriter, one of the last remaining repair shops in America dedicated to keeping the aging machines clicking. In the process, the film delivers a thought-provoking meditation on the changing dynamic between humans and machines. By looking at our own relationship with technology, old and new, California Typewriter asks whether digital age's emphasis on speed and convenience is more for our benefit, or for the machines.
OFFICIAL SELECTION
Telluride Film Festival 2016
Denver International Film Festival 2016
Cleveland International Film Festival 2017
HotDocs 2017
San Francisco DocFest 2017
DIRECTOR'S BIO
A three time Grammy Award winner and nominee, Doug started out his career making music videos and documentaries for the likes of Sting, Lenny Kravitz, Madonna, Pulp, Aerosmith. He has directed hundreds of commercials for brands such as Levi's, Mercedes, Smirnoff, Virgin, Ford. CALIFORNIA TYPEWRITER is his latest feature film [2016].
OPENING NIGHT RECEPTION
Please join us following the film, for food and drinks at The Derrick - 620 8 Ave SW.
press for California Typewriter
"This quirky, obsessive documentary is about so much more than broken keys and busted type wheels. It's really about how we create art. "
- New York Times
"Anyone who loves machines, poetry or, better yet, the poetry of machines should see it ... "
- TIME Magazine
details
credits
community
awards
Won Honors Award, Outstanding Achievement in Directing, Newport Beach Film Festival 2017
Won 2nd place Audience Award Best Documentary Feature, Woods Hole Film Festival 2017
Community Partners