Don't Be Nice
United States, 2018 : Alberta Premiere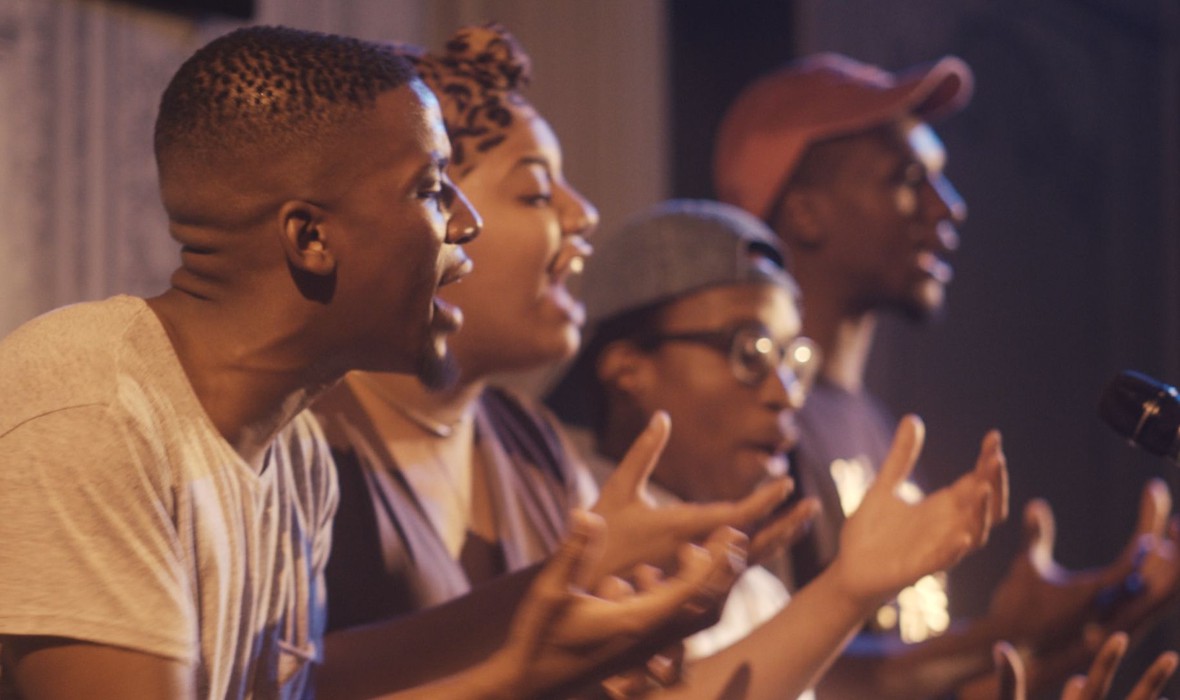 description
The upstart Bowery Slam Poetry Team, made up African-American, Afro-Hispanic and queer poets, prepares for the national championships. Mentored by a demanding coach who encourages them to push past their personal boundaries and write from a place of vulnerability, pain and honesty, the poets break down, break through and compose their best work ever. Timely and difficult, their spoken word slays—but will these soul-searching pieces about police violence and the whitewashing of Black culture be able to compete against choreographed crowd-pleasers for the title? An emotional and inspiring film that gives insightful commentary on race, gender, identity and sexual politics in America today, DON'T BE NICE is both an absorbing competition doc and a vital writer's workshop.
OFFICIAL SELECTION
Hot Docs 2018
AFI 2018
Atlanta DocuFest 2018
DIRECTOR BIO
Max Powers is a filmmaker and editor living in Brooklyn, NY. While an associate editor on the Emmy Award-winning documentary We Could Be King, Max edited the short films Big Cheat and Something Happened as well as episodes of the short series Hell Week for ESPN. Before directing DON'T BE NICE, his feature directorial debut, Max co-edited Keepers of the Game that premiered at the Tribeca Film Festival. He holds a film degree from Vassar College.
press for Don't Be Nice
"The poets slam truth to power and demand audiences to wake up…this film will take you to places you never expected."
- POV Magazine
"Full of ideas, riffs on current events and so much tension you'll occasionally be holding your breath."
- NOW Toronto, ***Top Ten Film of the Year
details
credits
community
awards
Winner Festival Prize Documentary Feature Atlanta DocuFest 2018
Winner Jury Award Best Documentary Macon Film Festival 2018
Community Partners