Rodents Of Unusual Size
United States, 2017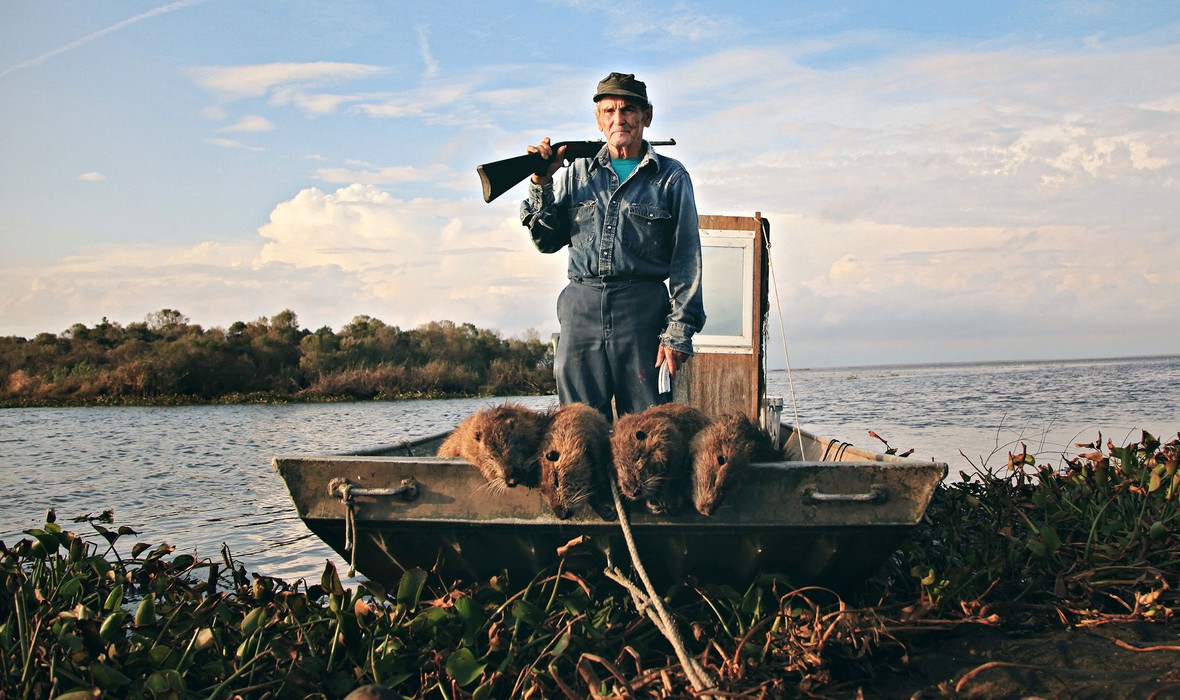 description
Louisiana fisherman don't know what will hit them next. After decades of hurricanes and oil spills, they faces a new threat – hordes of monstrous 20-pound swamp rats. Known as "nutria", these invasive South American rodents breed faster than the roving squads of hunters can control them. With their orange teeth and voracious appetite, they are eating up the coastal wetlands that protect Thomas and his town of Delacroix Island from hurricanes. But the people who have lived here for generations are not the type to give up without a fight. A pack of lively bounty hunters are hellbent on saving Louisiana before it dissolves beneath their feet. It is man vs. rodent. May the best mammal win.
OFFICIAL SELECTION
DOC NYC 2018
Big Sky Documentary Film Festival 2018
River Run Film Festival 2018
Leeds International Film Festival 2018
DIRECTOR'S BIO
Award winning non-fiction filmmakers Quinn Costello, Chris Metzler and Jeff Springer have traveled to many corners of the world in search of unique stories highlighting the important environmental, scientific and cultural issues of contemporary society. With the success of documentary projects as varied as PLAGUES & PLEASURES ON THE SALTON SEA, THE NEW ENVIRONMENTALISTS and EVERYDAY SUNSHINE: THE STORY OF FISHBONE (a 2011 CUFF selection) they have gone on to screen their work at SXSW and Tribeca along with national TV broadcasts on PBS and the Sundance Channel. Along the way they have continued to pursue other sub-cultural documentary subjects, including: rogue economists, lucha libre wrestlers, ganja-preneurs, evangelical Christian surfers and now swamp rat hunters with RODENTS OF UNUSUAL SIZE.
press for Rodents Of Unusual Size
"A loving tribute to human fortitude in the wake of natural disasters."
- FilmInquiry
"Both an environmental cautionary tale for other states ... and an interesting slice of Cajun life."
- San Francisco Chronicle
details
credits
community
awards
Winner Best Documentary Award, South Dakota Film Festival 2018
Winner Best Documentary Award, Oceanside International Film Festival 2018
Winner Jury Award for Best Documentary, Tupelo Film Festival 2018
Winner Jury Award for Best of Festival, Wild and Scenic Environmental Film Festival 2018
Community Partners