The Insufferable Groo
United States, 2018 : Canadian Premiere
Special Guest!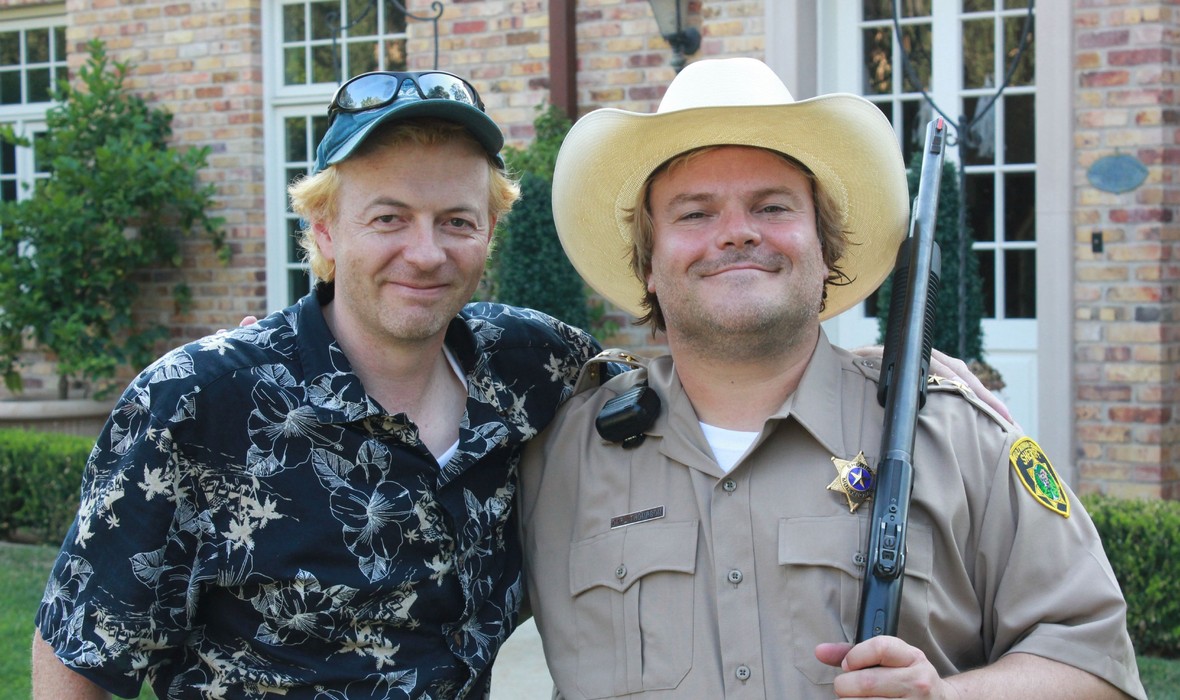 description
Stephen Groo has made over 180 films in the past 20 years crossing a broad range of genres from fantasy to romance to sci-fi thriller. A true American DIY amateur, his eccentric style has gained him a loyal Hollywood fan base including Jared Hess (director, NAPOLEON DYNAMITE and NACHO LIBRE), Jack Black, Jemaine Clement, and Mike White. Groo has never made a profit on any of his 180 films, but he's determined to go for broke (again) and give it one last shot to produce his original elf/human love story film. With no permits, little money, and volunteer actors, the film follows Groo as he tries to complete the project and woo and cast Jack Black as the sheriff in his film.
OFFICIAL SELECTION
Sheffield Doc Fest 2018
Sydney Underground Film Festival 2018
DIRECTOR'S BIO
Scott was one of ten documentary filmmakers featured in Variety Magazine's "Docu-makers to Watch" list in 2015. Scott's debut feature film, PEACE OFFICER, won both the Grand Jury and Audience Awards for best documentary at the SXSW Film Festival. Scott's films have played at Hot Docs, Full Frame, Montclair, Camden, Traverse City, New Zealand International, Melbourne International, Taiwan, and the Museum of Modern Art in New York City. Scott received his MFA in documentary cinema from San Francisco State University and also earned an MA degree in Anthropology from UW-Madison. He is fluent in the Thai and Lao languages and has shot several documentaries in Southeast Asia. He is currently an Assistant Professor of non-fiction film at Brigham Young University in Provo, UT.
press for The Insufferable Groo
"The movie industry attracts more than its fair share of cockeyed dreamers but few are as dogged or delusional as Stephen Groo, the intrepid creator of dozens of jaw-droppingly awful micro-budget features."
- Screen Daily
"An endearing and often funny profile of an amateur filmmaker who's equally inspiring as he is narcissistic."
- Film Inquiry
details
special guest
Director Scott Christopherson in attendance
credits
community
Community Partners