Our Time Machine
China, 2019 : Alberta Premiere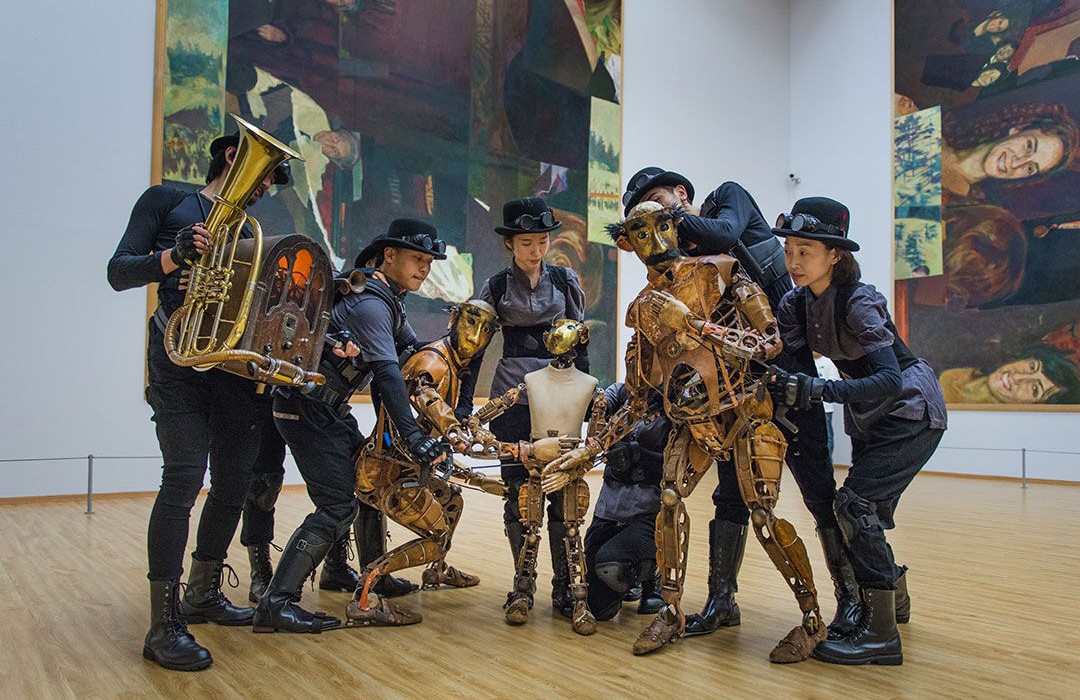 description
43-year-old Maleonn is one of China's most influential conceptual artists today. When his father is diagnosed with Alzheimer's, Maleonn pours everything into an ambitious new theatre project: "Papa's Time Machine," a visually stunning time-travel adventure told with human-sized puppets. The play includes autobiographical scenes inspired by Maleonn's memories with his father, Ma Ke, also an acclaimed artist who was persecuted during the Cultural Revolution. "Papa's Time Machine," shows signs of a promising future, but as Ma Ke's condition deteriorates Maleonn is torn between the original goal to honour his father and the pressure towards commercial success. OUR TIME MACHINE is a touching story of a man using art to cope with ageing and loss.
OFFICIAL SELECTION
Tribeca 2019
Hot Docs 2019
Vancouver International Film Festival 2019
DIRECTOR'S BIO
Yang Sun is a documentary director and cameraman based in Beijing. He was on staff at China's Central Newsreel and Documentary Film Studio, making documentaries for broadcasters including CCTV, Youku and the Travel Channel. He has directed several short and mid-length documentaries, and the ten-part series TAKE ME TO TRAVEL. OUR TIME MACHINE will be his first feature-length documentary.
DIRECTOR'S BIO
S. Leo Chiang is a Taiwanese-American filmmaker based in San Francisco and Taipei. His documentary, MR. CAO GOES TO WASHINGTON, won the Inspiration Award at the 2012 Full Frame Documentary Festival. His previous film, Emmy® Award-nominated A VILLAGE CALLED VERSAILLES, picked up eight awards and aired on the American PBS series, Independent Lens. Leo's work has received funding support from the Sundance Documentary Fund, the Tribeca Film Institute, and ITVS.
press for Our Time Machine
"Maleonn's wondrous creations are enough of an attraction on their own, but the film... has many more layers to reveal about the legacy of Cultural Revolution, familial relationships, the agonies of love and loss and the circle of life."
- Variety
"Intriguingly grounds the creative process in the specificity of individual experience."
- Hollywood Reporter
screened with a short film

Keep Me In The Game
Canada (Calgary), 2019, 5:35 min. Dir. Dominique Keller
Set in a Calgary retirement village, the documentary follows seven seniors as they train and compete in the Silvera Games: a sort of "Mini Olympics" that were created to give seniors from different lodges across the city a chance to challenge their skills in various events.
details
Mandarin with English Subtitles
81 minutes
credits
community
awards
Winner Best Cinematography, Documentary Competition, Tribeca 2019
Winner Grand Jury Prize VC FilmFest, Los Angeles Asian Pacific Film Festival 2019
Winner Winner DocEdge Award, Best International Director, Documentary Edge Festival 2019
Winner Jury Award, Best Documentary CAAMFest 2019
Community Partners