The Secret Marathon
Canada, 2019
Special Guest!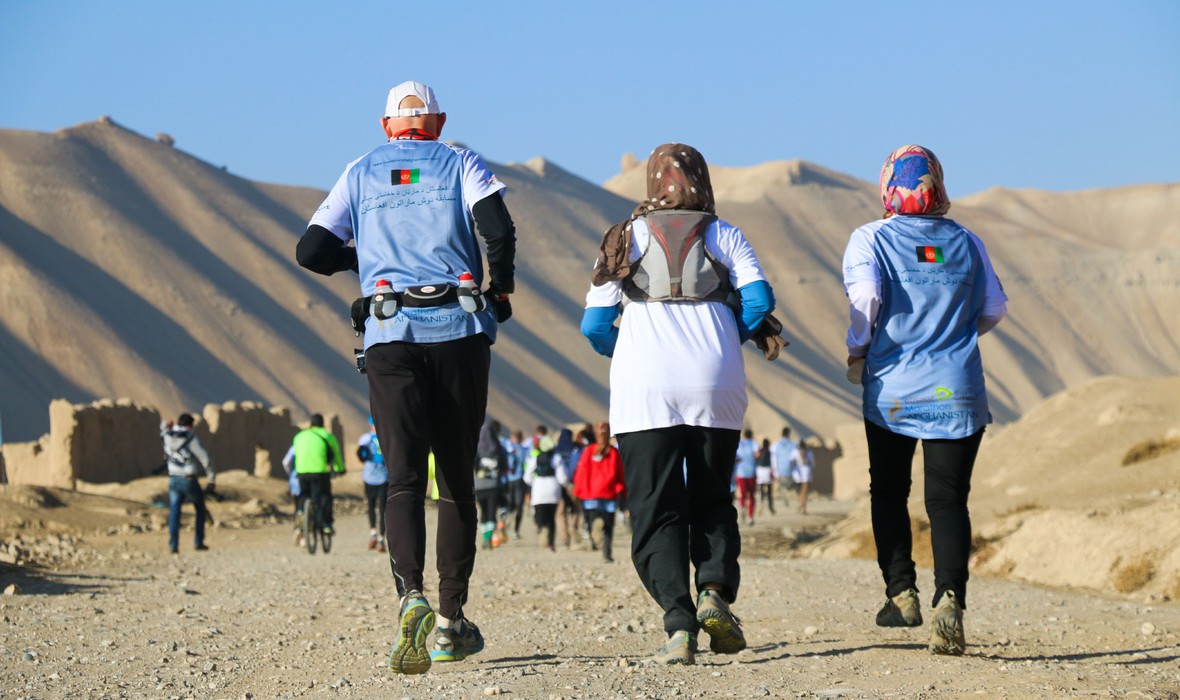 description
When the first Afghan woman stood up for her freedom and ran in the Marathon of Afghanistan, she started a movement that spread around the world. Zainab's story inspired legendary Cochrane-based marathon runner, Martin Parnell, to imagine what his life might be like if his gender prevented him from running. Martin vowed to run in the Marathon of Afghanistan to support Zainab, and partnered with Alberta filmmaker and first-time marathoner, Kate McKenzie, to tell the story. Martin and Kate train and travel in secret to join the Afghan women who are standing up for equality. This is the story of those risking it all for the freedom to run, and the Albertans who participate in a marathon to support them.
OFFICIAL SELECTION
Cinéfest Sudbury International Film Festival 2019
Edmonton International Film Festival 2019
DIRECTOR'S BIO
Kate McKenzie is a Calgary based Director & Founder of Worldviews Productions, a digital media production company specializing in stories of hope and innovation through a constructive journalism approach. As a published author, exhibiting fine artist and professional public speaker, Kate is passionate about sharing meaningful stories across a variety of mediums. Kate has a Masters in Digital Media from Ryerson University and a Bachelors in Education with a specialization in experiential learning from the University of Lethbridge.
DIRECTOR'S BIO
Scott Townend has been a filmmaker his whole life. What started off with the family VHS camera and the magic of capturing a moment in time, eventually became a decision to go to film school, followed by a career working as a writer, director, producer and editor. He's worked on feature films, television, music videos and commercials.
details
special guest
Directors Kate McKenzie & Scott Townend, and Martin Parnell in attendance!
credits
community
Presenting Partner

Partners