Clapboard Jungle
Canada, 2020 : Alberta Premiere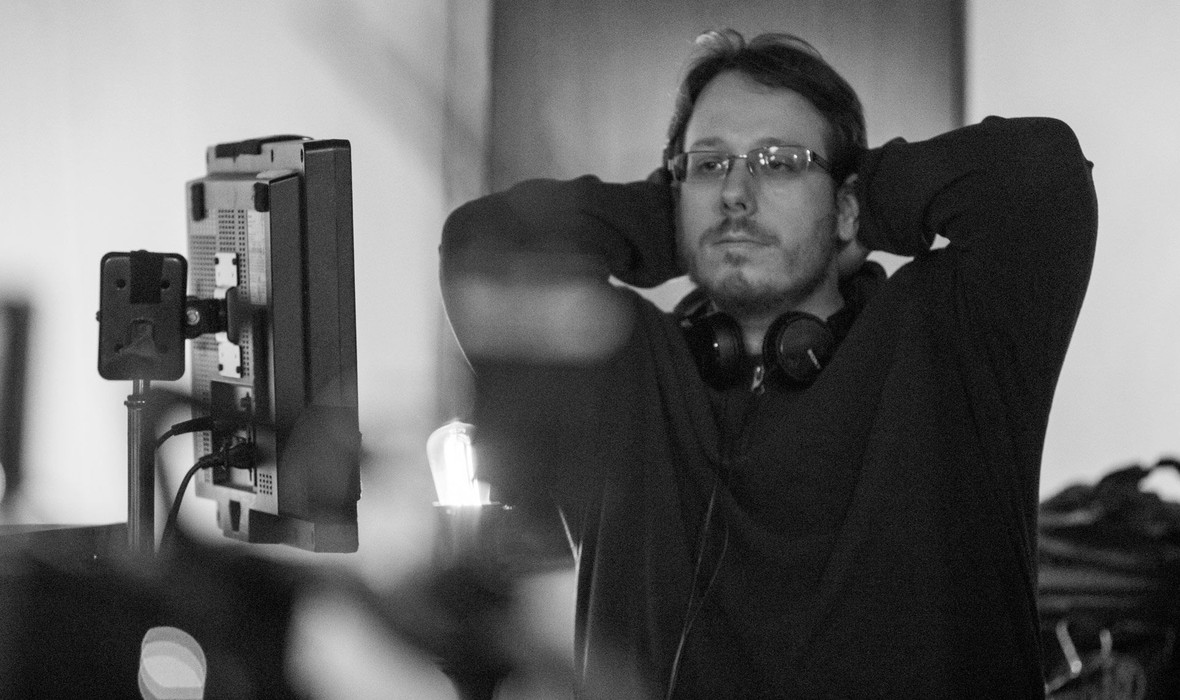 Available to watch Nov 25 - Dec 1
Buy
description
To many, the film industry is a kind of enigma. To others, it's some other world full of glitz and glamour, a place where anyone can become a legend, and your work, and you, technically live forever. Or at least you get remembered. Yet to the average person attempting a career in this volatile industry, the business is confusing at best and insurmountable at worst. There are so many moving parts to a successful film career. It can be difficult to know where to start, what to do, and what to avoid.

CLAPBOARD JUNGLE is an emotional and introspective journey following five years in the life and career of an independent filmmaker. Supported by dozens of interviews, the Canadian documentary poses one question: how does an indie filmmaker survive in the current film business? In addition to interviews with genre legends such as Guillermo Del Toro, Richard Stanley, Barbara Crampton, Paul Schrader, Tom Savini, George A. Romero, Gigi Saul Guerrero, Michael Biehn and Frank Henenlotter, the documentary highlights the role that film festivals have in the film industry – including the Calgary Underground Film Festival.
OFFICIAL SELECTION
Fantasia International Film Festival 2020
Frightfest 2020
Sitges 2020
Canadian Film Fest 2020
Night Visions 2020
DIRECTOR'S BIO
Justin McConnell runs the Toronto-based production/post company UNSTABLE GROUND, is the lead programmer of the monthly horror short-film festival LITTLE TERRORS (which he co-runs with Rue Morgue Magazine), is a Programmer for Toronto After Dark Film Festival, and is an acquisitions rep for two distribution companies based in Toronto. Most notably, Justin has multiple feature films in distribution as director and/or producer, including his latest feature LIFECHANGER (2018).
CJSW PLAYLIST CURATED BY DJedi Christine of The Nocturntable (Sat. 8-10pm) on CJSW Radio 90.9 FM & CJSW.com
press for Clapboard Jungle
"A compassionate, industry-savvy, self-reflective resource for would-be filmmakers."
- Wylie Writes
"There is plenty for the casual cinephile to enjoy here .... A testament to holding onto one's dreams."
- That Shelf
details
credits
Director
Justin McConnell
Executive Producers
Avi Federgreen
Andrew Van Den Houten
Producers
Justin McConnell
Darryl Shaw
Cast
George A Romero
Michael Biehn
Larry Cohen
Guillermo Del Toro
Mick Garris
Lloyd Kaufman
Don Mancini
John McNaughton
Vincenzo Natali
Gigi Saul Guerrero
Tom Savini
Paul Schrader
Richard Stanley
Jovanka Vuckovic
Twitter
www.twitter.com/clapboardjungle
Facebook
www.facebook.com/clapboardjungle/
community
Community Partners