Cured
United States, 2020 : Alberta Premiere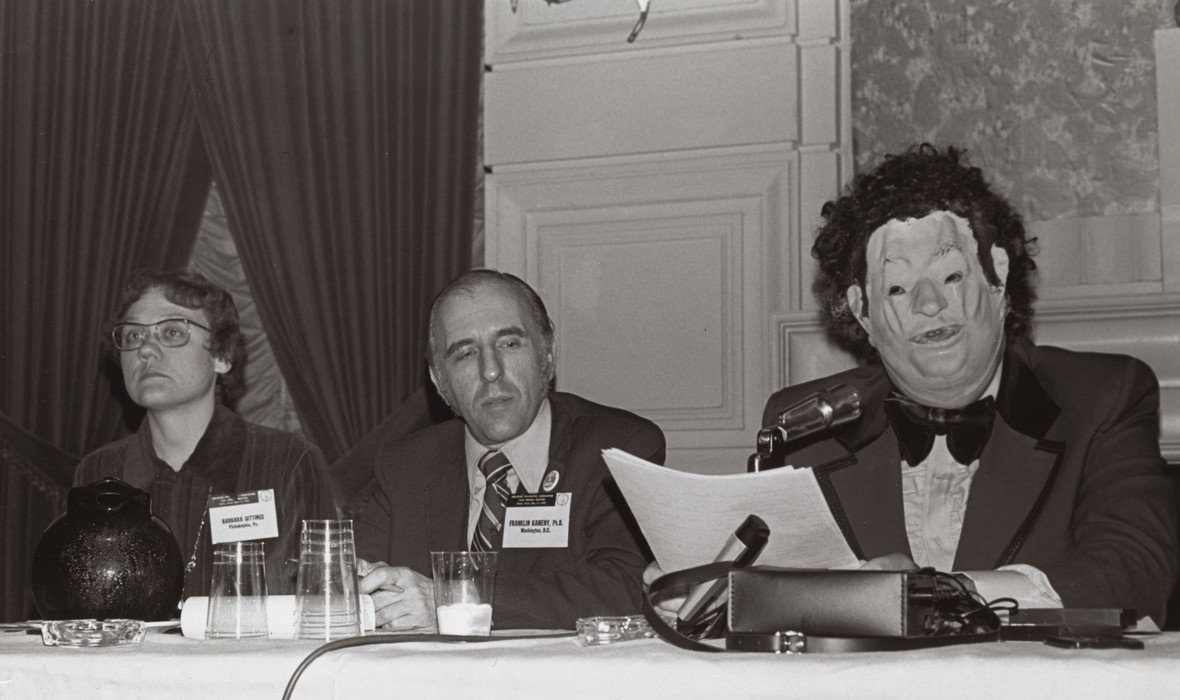 Available to watch Nov 25 - Dec 1
Buy
description
Mentally ill. Deviant. Diseased. And in need of a cure.

These were among the terms psychiatrists used to describe lesbians and gay men in the 1950s, 1960s, and early 1970s. According to the medical establishment, every gay person – no matter how well-adjusted – suffered from a mental disorder. And as long as lesbians and gay men were "sick," progress toward equality was impossible. CURED chronicles the battle waged by activists who declared war against a formidable institution—and won a crucial victory in the modern movement for LGBTQ equality.

The documentary takes viewers inside the David-versus-Goliath struggle that led the American Psychiatric Association (APA) to remove homosexuality from its manual of mental illnesses in 1973. The film illuminates the strategy and tactics that led to this pivotal yet largely unknown moment. Indeed, following the Stonewall uprising of 1969, the campaign that culminated in the APA's decision marks the first major step on the path to first-class citizenship for LGBTQ Americans. Combining eyewitness testimony with newly unearthed archival footage, the film reveals how a small group of impassioned activists achieved this unexpected victory.
OFFICIAL SELECTION
Outfest Los Angeles 2020
Vancouver International Film Festival 2020
Frameline San Francisco International LGBTQ+ Film Festival 2020
DIRECTORS' BIOS
Patrick Sammon has a mix of experience in filmmaking, broadcast journalism, and LGBTQ political advocacy. The president of Story Center Films in Washington, DC, he is Creator and Executive Producer of CODEBREAKER, a drama-documentary about the life and legacy of gay British codebreaker Alan Turing, which he then turned into an acclaimed film. Sammon started his career as an award-winning television news reporter.
Bennett Singer is an award-winning filmmaker who has been making social-issue documentaries for more than 25 years. His past projects include ELECTORAL DYSFUNCTION and BROTHER OUTSIDER, a portrait of the gay civil rights activist Bayard Rustin, which premiered at Sundance and won 22 international awards, including the GLAAD Media Award. Singer is the editor or author of five books.
CJSW Playlist Curated by Blake McLeod of Them Fatale (Tues. 2-4pm) on CJSW Radio (90.9 FM & CJSW.com)
press for Cured
"Riveting … deserves its place alongside other seminal documentaries such as HOW TO SURVIVE A PLAGUE, THE CELLULOID CLOSET, BEFORE STONEWALL and THE TIMES OF HARVEY MILK."
- The Queer Review
"Suspenseful and furnishing a slam-dunk case about the landmark importance of this event, Cured is probably the best LGBTQ documentary of the year."
- Bay Area Reporter
"Fascinating doc about doctors who took too long to heal themselves… Scintillates… So many vibrant and articulate participants [recall] their part in a battle that did a great deal to change longstanding (and not yet extinct) prejudices."
- The Hollywood Reporter
details
English
Black & White
80 minutes
credits
community
awards
Winner Audience Award Best Documentary, Frameline San Francisco International LGBTQ+ Film Festival 2020
Winner Audience Award Best Documentary, NewFest: The New York LGBTQ Film Festival 2020
Winner Audience Award Best Documentary Feature, ImageOut: The Rochester LGBT Film Festival 2020
Winner Jury Award Best Documentary, Movies International Film Festival in North Carolina 2020
Community Partners