Flint: Who Can You Trust?
Canada, United Kingdom, 2020 : Canadian Premiere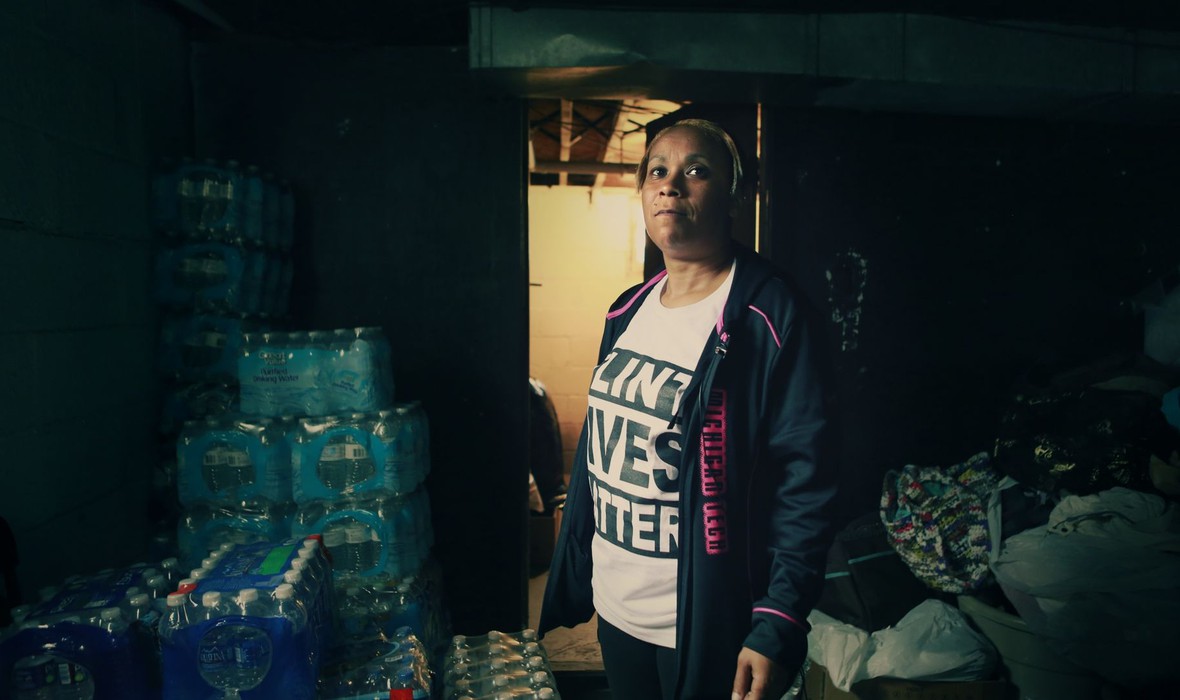 Available to watch Nov 25 - Dec 1
Buy
description
A breakdown in public trust and institutional racism are at the forefront of this definitive and chilling examination of one of the worst human-caused environmental disasters in American history. Journalist and filmmaker Anthony Baxter (YOU'VE BEEN TRUMPED) goes beyond the headlines of the water poisoning crisis in Flint, Michigan to show the complete breakdown of authority, public trust, and faith in truth itself.

Filmed over five years, FLINT: WHO CAN YOU TRUST? is the untold story of what happened after the news cameras packed up and left the city. Trapped in a dystopian nightmare and lied to by the very officials who were supposed to protect them, the residents of Flint lose all faith in authority, in science, and truth itself. Full of new twists and turns and narrated by Alec Baldwin, the documentary is a powerful investigation of the breathtaking scope of toxic pseudo-science, celebrity activism, official negligence, and the devastating impact the crisis had on the residents of Flint.
OFFICIAL SELECTION
Sheffield Doc/Fest 2020
Hamptons Film Festival 2020
San Francisco Documentary Film Festival 2020
DIRECTOR'S BIO
Anthony Baxter is one of the United Kingdom's leading documentary filmmakers. His iconic films YOU'VE BEEN TRUMPED (2011) and YOU'VE BEEN TRUMPED TOO (2016) follows a Scottish town and their battles with Donald Trump.
CJSW PLAYLIST CURATED BY Taylor Shephard of The Fourth Line Grind (Thurs. 10-11am) on CJSW Radio 90.9 FM & CJSW.com
press for Flint: Who Can You Trust?
"Alongside the depiction of the social impact of the crisis, the film's real achievement is the way it captures the dispiriting loss of trust and faith in the very institutions that are meant to protect the people and keep them safe."
- Vodzilla
"FLINT taps into a powerful feeling of anger and bitterness about the widespread exploitation."
- One Room With A View
details
credits
Director
Anthony Baxter
Executive Producer
Tony Nellany
Producers
Sabrina Schmidt Gordon
Richard Phinney
Justin Weinstein
Beatrix A. Wood
Screenwriter
Richard Phinney
Cinematographer
Anthony Baxter
community