He Dreams Of Giants
United Kingdom, 2019 : Canadian Premiere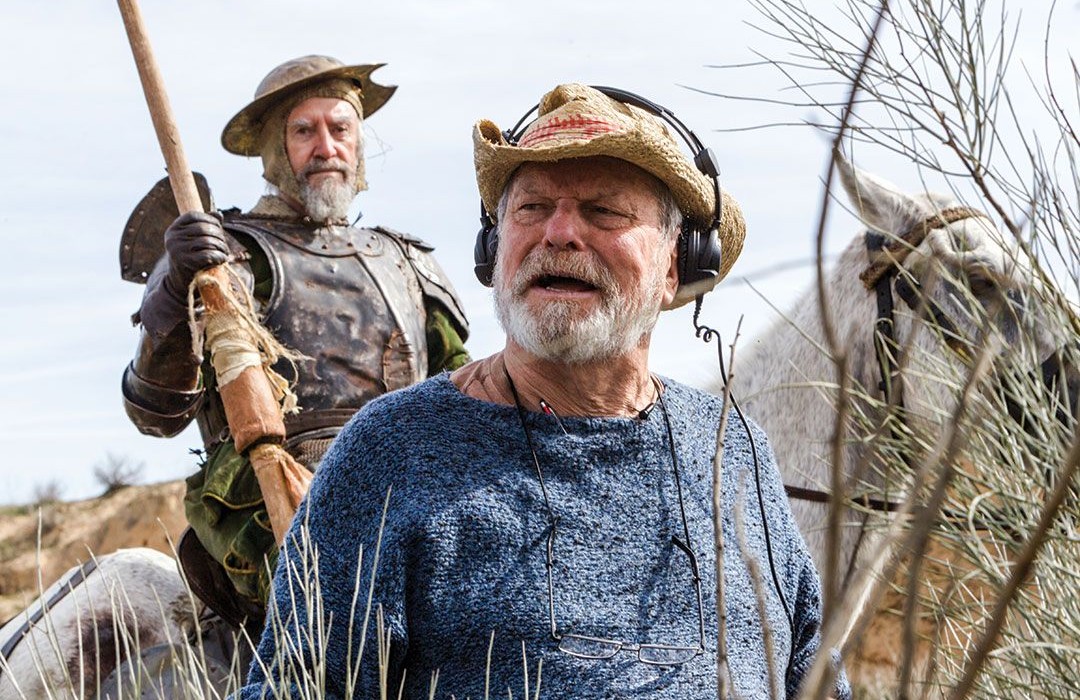 Available to watch Nov 25 - Dec 1
Buy
description
For 30 years, legendary filmmaker Terry Gilliam struggled to make a screen adaptation of Don Quixote, including an abandoned attempt chronicled in Keith Fulton and Louis Pepe's 2002 documentary LOST IN LA MANCHA. Gilliam never gave up and neither did the documentarians. HE DREAMS OF GIANTS is an epic and stunning culmination of all their efforts, and one of the most intense meditations on the nature and horror of making art ever seen on screen.

Combining immersive verité footage of Gilliam's production with intimate interviews and archival footage from the director's entire career, the documentary is a revealing character study of a late-career artist, and an examination on the value of creativity in the face of mortality.
OFFICIAL SELECTION
AFI Fest 2019
DOC NYC 2019
DIRECTOR'S BIO
Keith Fulton and Lou Pepe are directors of both documentary and fiction films and have made movies together for over 20 years. Fulton and Pepe's documentary feature LOST IN LA MANCHA stands as the first and only verité chronicle of the collapse of a major motion picture. Fulton and Pepe's last documentary release THE BAD KIDS received a Special Jury Prize at the 2016 Sundance Film Festival and was selected for the American Film Showcase. It was nominated for both a Peabody Award and an Emmy.
CJSW PLAYLIST CURATED BY Tyra Sanderson of Cognitive Dissonance (Wed. 2-4pm) on CJSW Radio (90.9 FM & CJSW.com
press for He Dreams Of Giants
"...a moody plunge into the anguish of the artistic process... By the end of this movie you'll realize that Gilliam's struggles are humanity's struggles."
- The Guardian
"Brilliant...insightful...excels at capturing the moment to moment rush and collaborative energy of film production..."
- Indiewire
"A gorgeously made, completely captivating deconstruction of one man's artistic process and the lengths one will go to exorcise their proverbial demons ...an absolute achievement."
- Criterion Cast
details
credits
Director
Keith Fulton
Lou Pepe
Executive Producers
Hani Farsi
Ali Fikree
Omar Fikree
Ari Ioannides
Producers
Lucy Darwin
Keith Fulton
Cinematographers
Lou Pepe
Jeremy Royce
community
Community Partners