Insert Coin
United States, 2020 : Canadian Premiere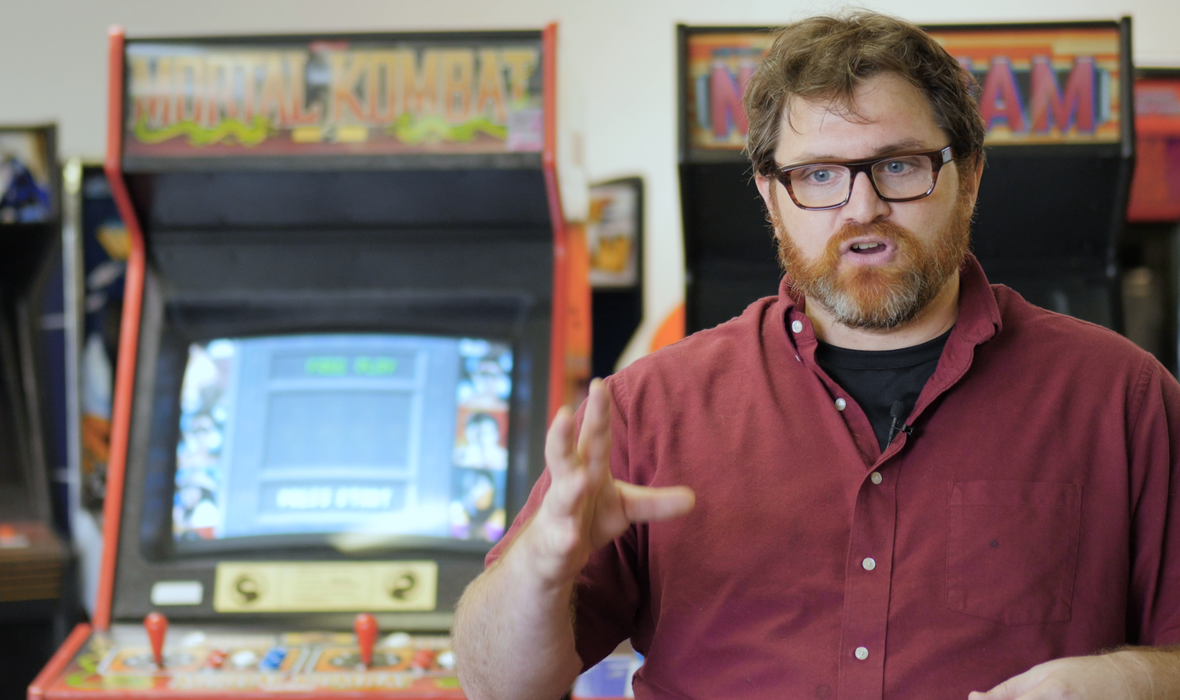 Available to watch Nov 25 - Dec 1
Buy
description
INSERT COIN is the amazing behind-the-scenes story of one of the greatest video game studios of all time – Midway Games. Led by the "godfather of video games" Eugene Jarvis, the company pioneered the concept of live-action gaming, kickstarting a new arcade boom and grossing billions of dollars in the process with massive hits like Mortal Kombat and NBA Jam – franchises still popular today.

Through intimate and often hilarious interviews with the people who were there, we witness how a small, unsuspecting tight-knit group of friends deals with success and the roller coaster ride that comes with it.
OFFICIAL SELECTION
SXSW 2020
Cleveland International Film Festival 2020
BAFICI 2020
Newport Beach Film Festival 2020
Melbourne Documentary Film Festival 2020
San Francisco Documentary Film Festival 2020
DIRECTOR'S BIO
Joshua Tsui spent over two decades working in video game development as a director on key franchises such as Mortal Kombat, Fight Night, and Tony Hawk. Having studied film in college, he accidentally got into games development and put his filmmaking career on hold. INSERT COIN is Joshua's feature directorial debut, and brings him back to his roots with a subject he holds dear.
CJSW PLAYLIST CURATED BY Drew Miller, CJSW Volunteer-Extraordinaire. Tune in to CJSW Radio 90.9 FM & CJSW.com
press for Insert Coin
"As video games zoom towards the future, the CONSOLE WARS Wars and INSERT COIN documentaries take a fascinating look back at the industry's history."
- Den of Geek
"Tsui uses his inside knowledge and resources to make an insightful, yet easy-going dive into the dogma of the arcade industry."
- Discussing Film
"INSERT COIN is a fun look back at a pivotal time in video games."
- Adventures in Poor Taste
screened with a short film

Toddy
Germany, 2020, 4:30 min, Director Chris Noltekuhlmann
Toddy lives in his warehouse surrounded by 40+ pinball machines: some are completely restored and functional, others are work in progress. Among dot-matrix displays, slingshots and bumpers Toddy has found his mission in life.
details
credits
community
Community Partners