Lovemobil
Germany, 2019 : Canadian Premiere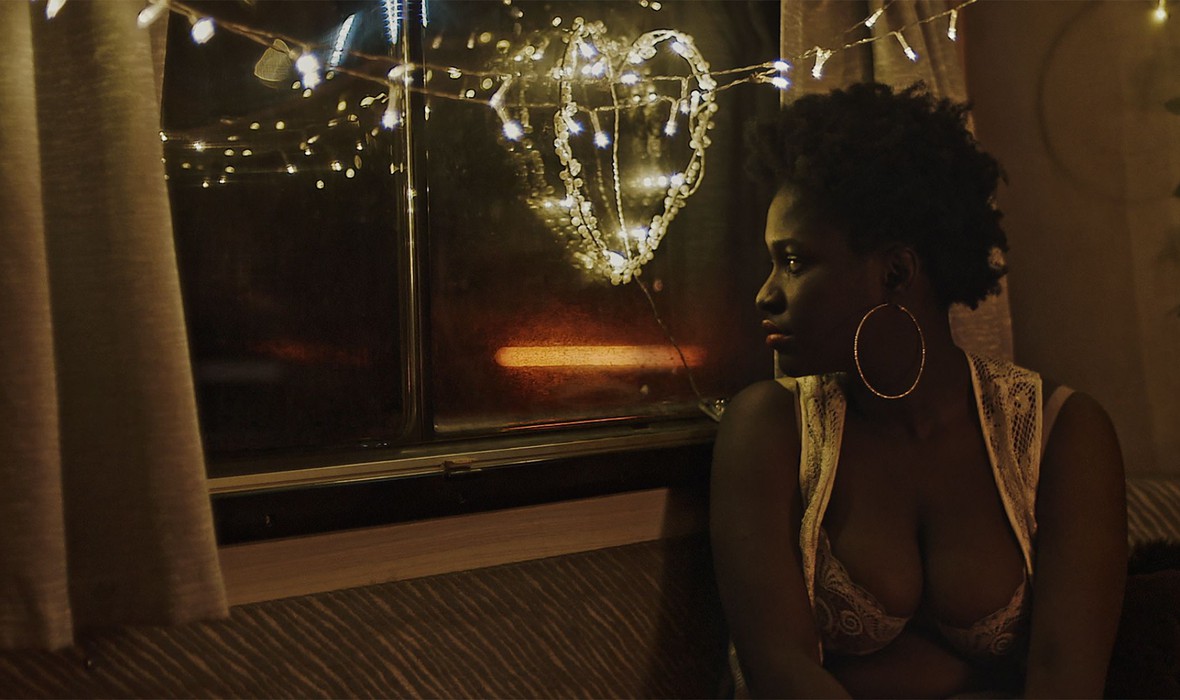 Available to watch Nov 25 - Dec 1
Buy
description
When night falls in rural Germany, old VW-caravans decorated with flashy lights line the country roads which lead through potato fields and dark forests. Inside theses buses prostitutes from Eastern Europe and Africa await their clients who are passing by. The film portraits these women who came from far away in search for money and a better life. Until one day, in the ghostly atmosphere, a murder on one of the prostitutes happens and shakes up the whole scenery causing everybody to take action. LOVEMOBIL portrays a microcosm that describes a society at the hardest end of a globalized capitalism.
OFFICIAL SELECTION
Locarno Film Festival 2019
Slamdance 2020
CPH:DOX 2020
Thessaloniki Documentary Festival 2020
True/False 2020
DIRECTOR'S BIO
Elke Margarete Lehrenkrauss is a Berlin based filmmaker and visual artist. In 2012, she graduated with distinction from the KHM Academy of Media Arts Cologne as fellow of the German National Academic Foundation. In 2003, she received her diploma in Video Arts from the HSLU Lucerne University of Art and Design. Her films and artworks have been exhibited on festivals, in museums and galleries worldwide and been multi-awarded. LOVEMOBIL is her feature debut.
CJSW PLAYLIST CURATED BY DJedi Christine of The Nocturntable (Sat. 8-10pm) on CJSW Radio 90.9 FM & CJSW.com
press for Lovemobil
"A starkly dangerous and crushingly lonely portrait."
- Film Threat
"An engrossing, astonishingly intimate documentary."
- Hammertonail
screened with a short film

The Booth
United States, 2019, 7 min, Director Michael Arcos
An exploration of the history and subculture surrounding the private viewing booths hidden in the back of adult bookstores.
details
German | English Subtitles
103 minutes
credits
community
awards
Winner Cinematic Vision Award, CAMDEN International Film Festival 2019
Winner International Competition, DOC L.A. 2020
Community Partners