Morgana
Australia, 2019 : Alberta Premiere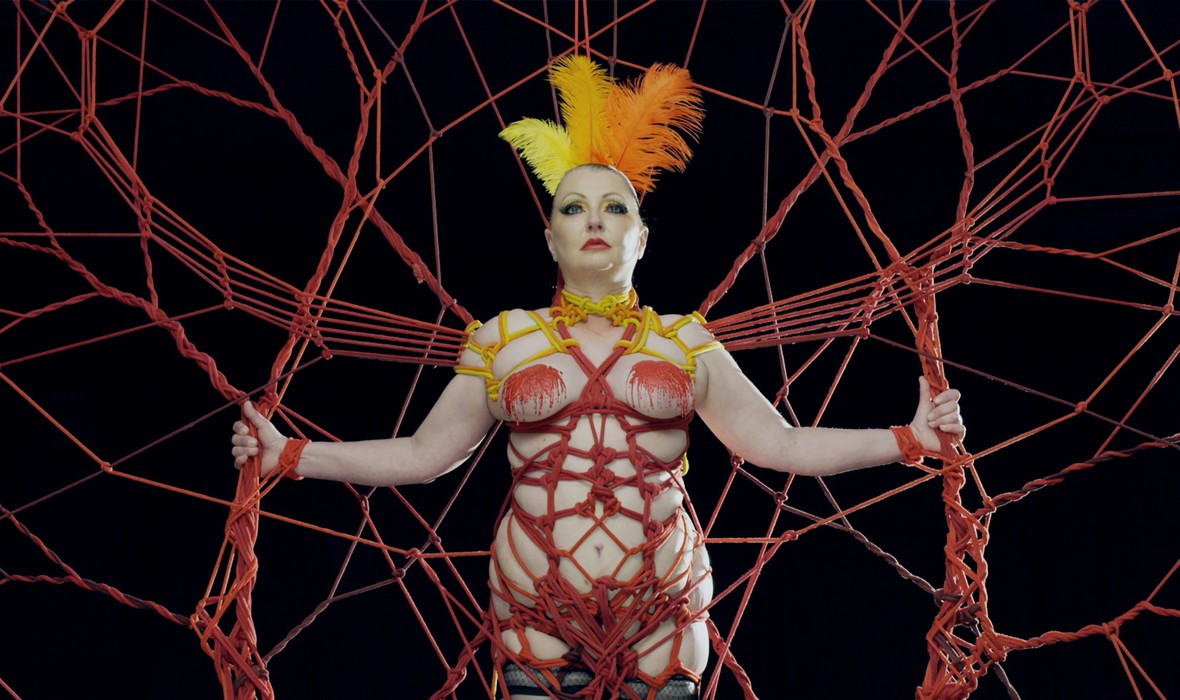 Available to watch Nov 25 - Dec 1
Buy
description
MORGANA is an artistic character portrait of a 50-year-old housewife, who re-invents herself as a sex-positive feminist porn star. After 20 years as a dutiful housewife stuck in a loveless, sexless marriage, Morgana has had enough of her dreary life. Desperately lonely and starved of intimacy, she books a male escort for one last hurrah before ending it all. Her final night takes an unexpected turn when her relationship with the escort opens up a new world of personal and sexual freedom.

After hearing about a competition for first time erotic filmmakers, Morgana directs and stars in a film about her own story, 'Duty-Bound'. Unexpectedly her film wins, catapulting her into the international Feminist Porn community. Life merges with art as Morgana uses erotic filmmaking as a tool for creative catharsis, while struggling with demons from her past.
OFFICIAL SELECTION
Fantasia International Film Festival 2020
Sydney Film Festival 2020
Buenos Aires Int'l Documentary Film Festival 2020
DIRECTORS' BIOS
Josie Hess is an award-winning filmmaker working across horror, comedy, documentary and porn. Her work has included extensive collaborations with Permission4Pleasure producer Morgana Muses and co-directing her first feature documentary MORGANA, which premiered at Melbourne International Film Festival. She has produced award-winning short films, as well as making waves in the porn world, winning awards at the Toronto International Porn Awards.

Isabel Peppard is a highly skilled multi-disciplinary artist who works across the mediums of film, sculpture and stop-motion animation. Her multi-award winning work has screened at top-tier festivals, including Melbourne International Film Festival, Sitges and Annecy, as well as at art institutions such as GOMA (QLD), MOMA (Rio De Janeiro) and ACMI (Melbourne).
CJSW PLAYLIST CURATED BY Adam Kamis of The Failed Pilot (Thurs. 2-4pm) on CJSW Radio 90.9 FM & CJSW.com
press for Morgana
"An unbelievable true story."
- IndieWire
"An empowering portrait of sexuality and body positivity"
- POV Magazine
"She's not your average adult star."
- The Guardian
screened with a short film

Modern Whore
Canada, 2020, 11 min, Director Nicole Bazuin
A former escort shares the ins and outs of escort review board culture to expose deeper complexities of sexual power and social stigma in a post #metoo world.
details
credits
community