Shorts: GIRAF Curated Animated Docs
Canada, United States, Germany / Czech Republic, U.K, Italy, France, 2018-2020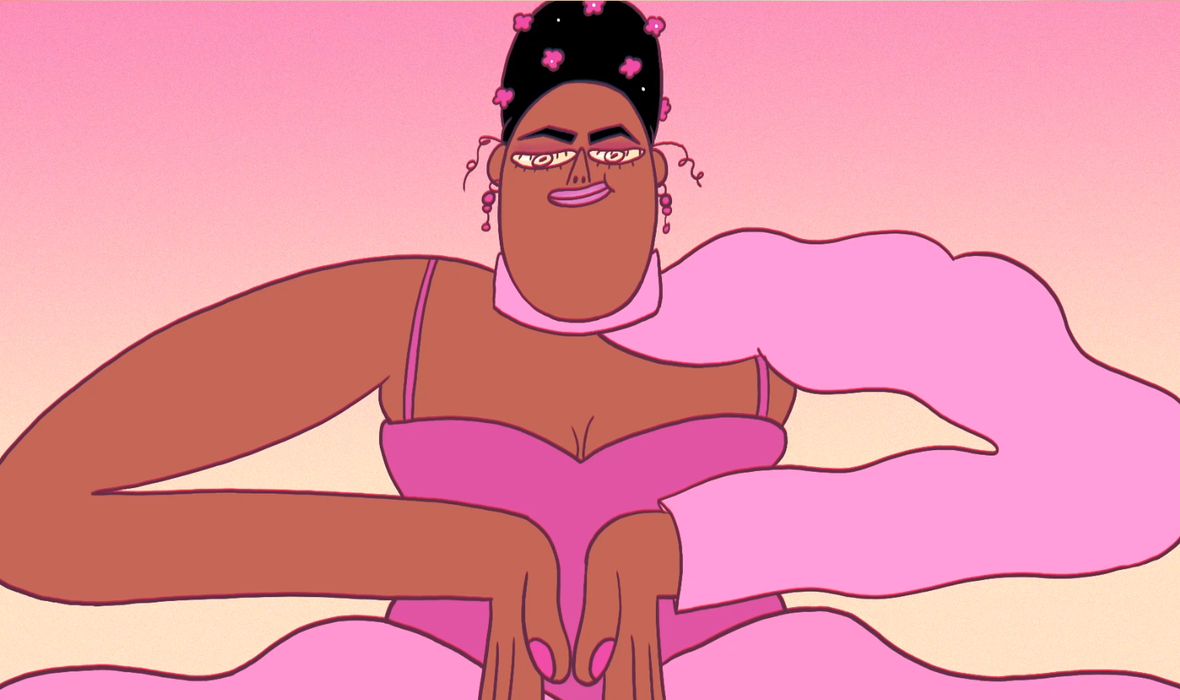 Available to watch Nov 25 - Dec 1
Buy
description
Sometimes the best way to capture reality is to draw it yourself. These non-fiction shorts show inner struggles, forgotten history, modern heroes and childhood memories with the creative flair you only get from animation. This package was curated by the GIRAF Animation Festival presented by Quickdraw, which streams online from November 19-29.
Shorts screened:

Toyhood
United Kingdom, 2020, 3:40 min, Director Zoë Hutber
A stop-motion mockumentary about toys and the children they "work" with. Made loosely in response to Brexit, TOYHOOD combines stop-motion and toy-like puppets with unscripted interviews from internationals living in Britain today.

Beyond Noh
United States, 2020, 3 min. no dialogue, Director Patrick Smith
BEYOND NOH rhythmically animates 3,475 individual masks from all over the world, beginning with the distinctive masks of the Japanese Noh theater and continuing on a cultural journey through ritual, performance, utility, and politics.

In The Shadow Of The Pines
Canada, 2020, 8 min, Director Anne Koizumi
Inspired by the filmmaker's own upbringing with her immigrant dad, IN THE SHADOW OF THE PINES explores difficult father-daughter relationships.

Bloomers
United Kingdom, 2019, 10 min, Director Samantha Moore (trailer: https://vimeo.com/325044979)
Animated fabric brings the story of a lingerie factory in Manchester to life.

Modern Queer Heroes
United Kingdom, 2020, 5 min, Director Kate Jessop
Who are the queer heroes walking amongst us now or in recent times? A celebration of LGBTQ+ figures who have helped push forward culture and society.

Stories In Place: Desert Island Comics
United States, 2020, 5 min, Director Case Jernigan
Inspired by Desert Island Comics, the iconic Brooklyn shop now indefinitely closed, this cut paper animation speaks to the connective power of comic books.

La Grande Onda
Italy, 2020, 15 min, Director Francesco Tortorella
Told through the life and death of a common man, LA GRANDE ONDA explores one of the most brutal and powerful criminal organizations in the world: Italy's the 'Ndrangheta mafia.

All Her Dying Lovers
Germany / Czech Republic, 2020, 6 min. Directors Anna Benner & Eluned Zoe Aiano (trailer: https://vimeo.com/316587151)
A nurse, a Nazi and a fish: an animated legend from WWII Czechoslovakia.

Aphasia Or (It Fell Upon My Mind)
United States, 2018, 3 min, Director Brynne McGregor
Using hand-painted rotoscoping and digital animation, APHASIA OR (IT FELL UPON MY MIND) documents the voices of seven individuals living with aphasia.

Make It Soul
France, 2018, 15 min, Director Jean-Charles Mbotti Malolo
In Chicago 1965 the Regal Theater hosts James Brown and Solomon Burke, two monuments of Soul music. Backstage, everyone's under pressure, but in 1960s America, both men know their music has unexpected powers.
details
community
Presenting Partner