Stalking Chernobyl - Exploration After Apocalypse
Ukraine, Bulgaria, United States, Slovakia, 2020 : Canadian Premiere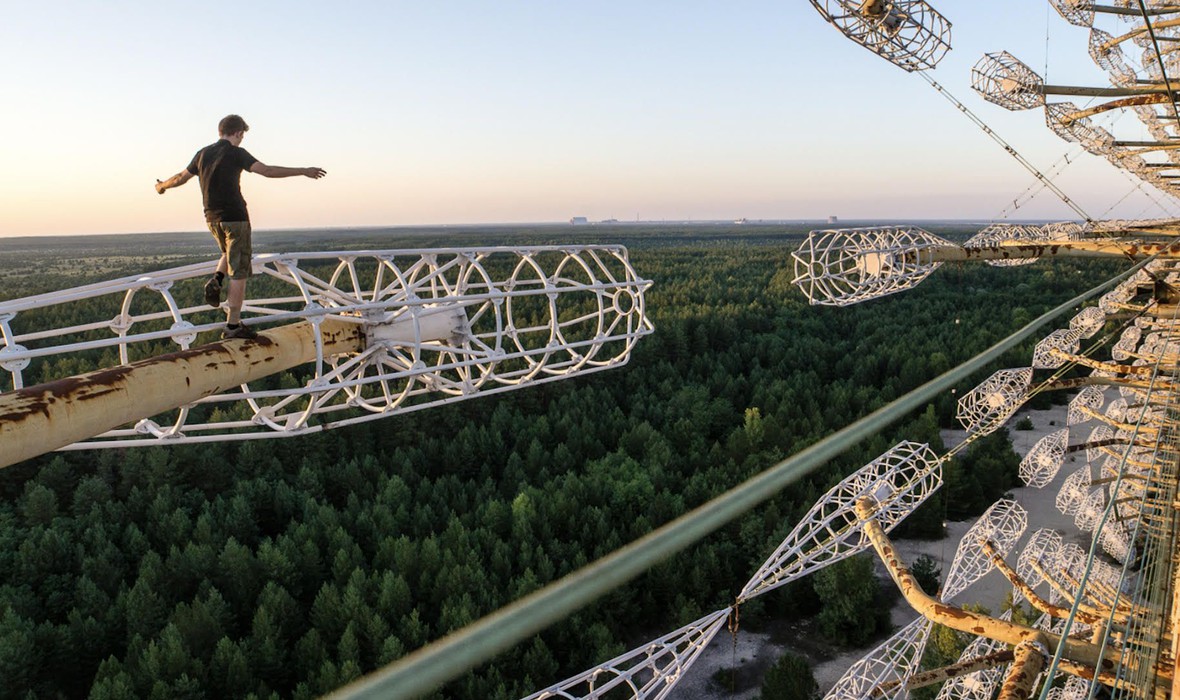 Available to watch Nov 25 - Dec 1
Buy
description
STALKING CHERNOBYL - EXPLORATION AFTER APOCALYPSE examines the underground culture of the Chernobyl Exclusion Zone in in Ukraine. Three decades after the world's most infamous nuclear disaster, wildlife has returned in the absence of human settlements. Meanwhile, illegal hiking adventurers known as "stalkers," extreme sports aficionados, artists, and tour companies have begun to explore anew the ghostly, post-apocalyptic landscape.
OFFICIAL SELECTION:
Mammoth Lakes Film Festival 2020
Byron Bay Underground Film Festival 2020
Jerusalem International Film Festival 2020
Sheffield Adventure Film Festival 2020
DIRECTOR'S BIO
Iara Lee, a Brazilian of Korean descent, is an activist, filmmaker, and founder/director of the Cultures of Resistance Network, an organization that promotes global solidarity and connects and supports agitators, educators, farmers, and artists to build a more just and peaceful world through creative resistance and nonviolent action. As a filmmaker, Iara has directed/produced several full-length documentaries and dozens of short films over the past three decades.
CJSW PLAYLIST CURATED BY Michael Potemkin, CJSW Volunteer-Extraordinaire. Tune in to CJSW Radio 90.9 FM & CJSW.com
press for Stalking Chernobyl - Exploration After Apocalypse
"A gripping and sensitive exploration of how – little by little, awkwardly and not without controversy and conflict – ordinary people are reclaiming the site of the world's worst nuclear disaster."
- New Scientist
"At the heart of Lee's vivid and compelling film is a firsthand look not at those who fled, but at those who feel compelled to journey into the Chernobyl Zone."
- Beyond Nuclear International
screened with a short film

My Brother'S Keeper
United Kingdom, 2020, 21:30 min, Director Laurence Topham (trailer: https://vimeo.com/392551268)
A former Guantánamo detainee and his American prison guard reunite rekindling an unlikely friendship that changed both of their lives forever.
details
English Subtitles
60 minutes
credits
community