The Dilemma Of Desire
United States, 2020 : Alberta Premiere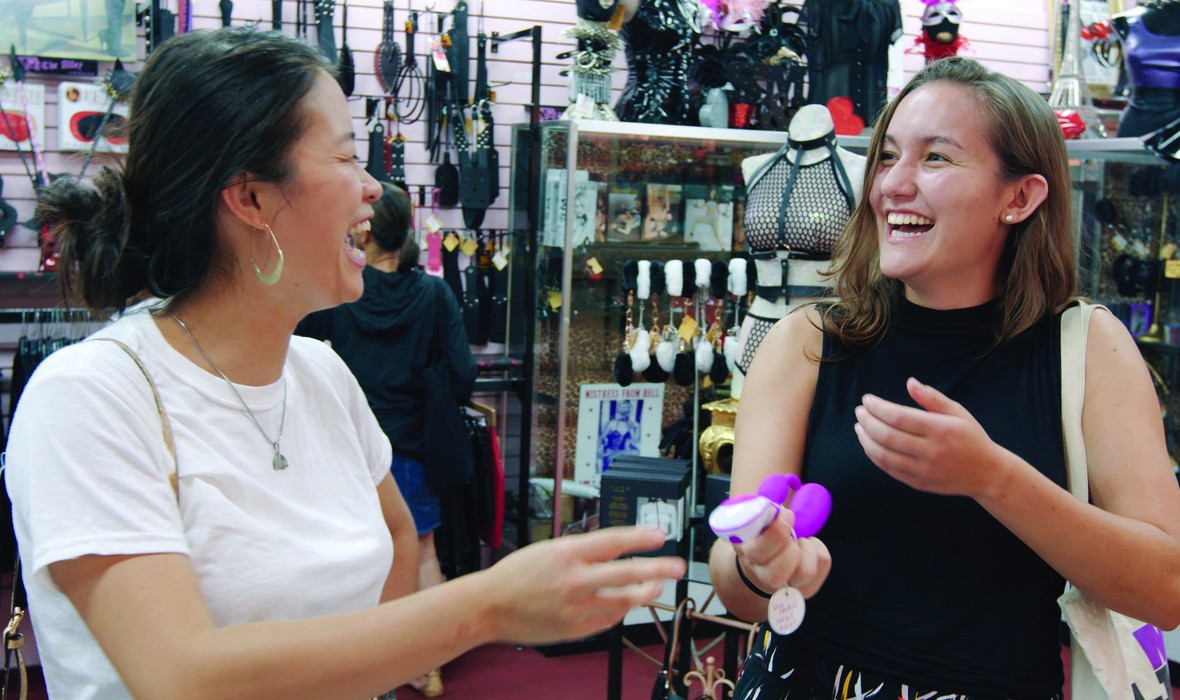 Available to watch Nov 25 - Dec 1
Buy
description
Entertaining, thrilling and radical, THE DILEMMA OF DESIRE explores the work of four women who are shattering myths and lies about female sexual desire, bodies and —ultimately—power.

Groundbreaking artist Sophia Wallace challenges long-held ideas of women with her "cliteracy" project, putting front and center the clitoris as fundamental to female orgasm. Dr. Stacey Dutton, a neuroscientist who realized she had never seen a drawing of the clitoris until she discovered Wallace's work, is now committed to studying its biology and pushing the publishing industry to correct the deliberate omissions of the clitoris in major anatomy textbooks. With 20 years of research, Dr. Lisa Diamond is dismantling outdated notions about women's arousal. And industrial designer Ti Chang heads CRAVE, a company dedicated to designing and manufacturing elegant vibrators for women.

Providing the embodiment of this work are the personal stories of Umnia, Becca, Jasmine, Sunny, and Coriama — five young women discovering and owning their sexuality.

THE DILEMMA OF DESIRE is a powerful reminder that true equality will come only when we all arrive at a place of understanding and acknowledgement that women are sexual beings, entitled to live their lives fully within the expression of their desire.
OFFICIAL SELECTION
SXSW 2020
HotDocs 2020
AFI Docs 2020
Raindance Film Festival 2020
DOC NYC 2020
DIRECTOR'S BIO
Director and Producer Maria Finitzo is a two-time Peabody Award-winning social issue documentary filmmaker whose 30 years as a filmmaker has resulted in a body of work that has won every major broadcast award including most recently the Alfred E duPont Award and has been screened in festivals and theaters around the world.
CJSW PLAYLIST CURATED BY Katelyn Le of Soft Corner (Fri. 10-11am) on CJSW Radio 90.9 FM & CJSW.com
press for The Dilemma Of Desire
"Maria Finitzo's alternately very funny and intensely informational THE DILEMMA OF DESIRE will instill a brand new vocab word in its viewers' minds: 'cliteracy'… a full spectrum look at how ignoring anatomy feeds into all corners of existence."
- IndieWire
"[It] is a fascinating exploration in female sexuality and everything it encompasses.... It is an eye-opening and a vital informational showcase for everyone."
- Film Inquiry
details
credits
community
Community Partners