The Last Villains, Mad Dog & The Butcher
Canada, 2019 : Alberta Premiere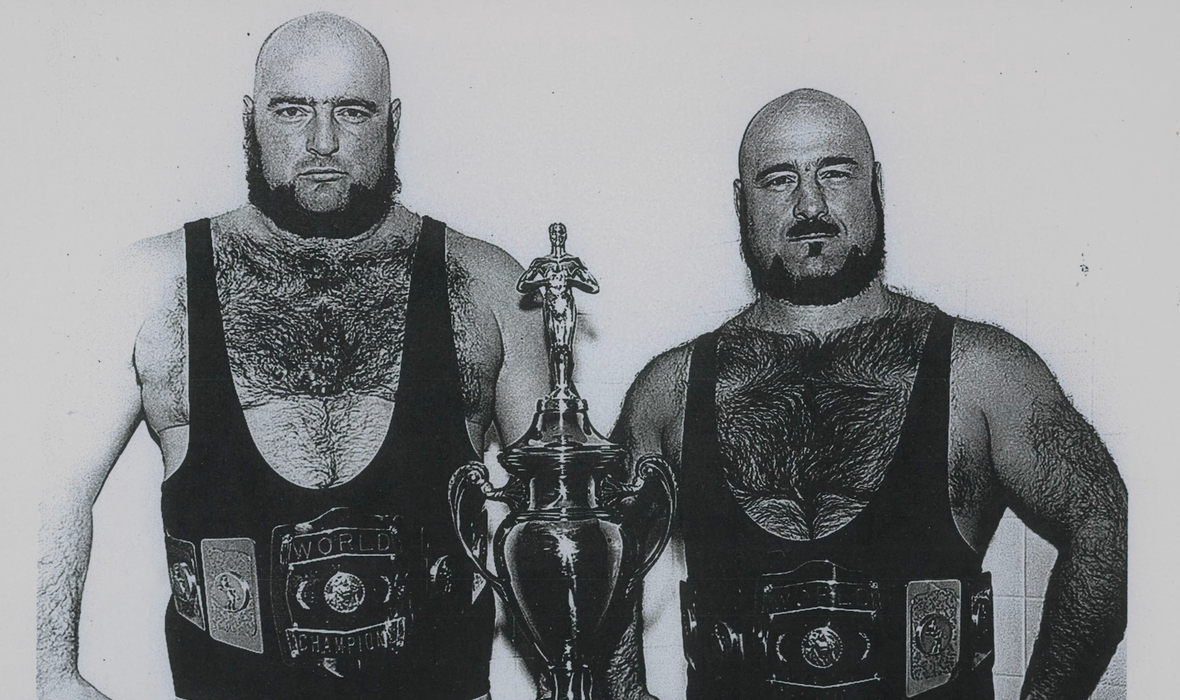 Available to watch Nov 25 - Dec 1
Buy
description
Alternately hard-hitting, grin-inducing and heart-wrenching, this tall tale of a documentary presents a different kind of family saga, unfolding chapter by chapter in true storybook fashion. The film's battered but unbroken protagonist is Paul "The Butcher" Vachon, the last living member of a Canadian wrestling dynasty whose members have been loved and hated in equal measure by fans around the world for decades.

Director Thomas Rinfret followed Paul, camera in hand, for four years, crisscrossing North America along the way, as Paul delivered a jaw-dropping first-person account of his wrestling feats of yesteryear and his many outlandish adventures during the course of a life that has been anything but humdrum.
OFFICIAL SELECTION
Festival de Cinéma de la Ville de Québec 2019
FICFA, Canada 2019
DIRECTOR'S BIO
A former member of the Canadian downhill ski team, Thomas Rinfret has travelled the world with his sport – not unlike the Vachon brothers. His passion for visual media dates back to 2001, when Thomas co-founded Pléhouse films, originally dedicated to extreme skiing films. In 2008 Thomas then turned to studying documentary at INIS in Montréal. The following years were spent directing TV shows at CBC/Radio-Canada and documentaries for Télé-Québec. THE LAST VILLAINS is his first feature-length documentary film.
CJSW PLAYLIST CURATED BY DJedi Christine of The Nocturntable (Sat. 8-10pm) on CJSW Radio 90.9 FM & CJSW.com
press for The Last Villains, Mad Dog & The Butcher
"Moving, nostalgic and deeply wistful, a love letter to a bygone era."
- KinoCulture Montréal
"Here's a film that is thought-provoking, riveting and poignant. It's absolutely delightful."
- Radio-Canada
screened with a short film

Dump Matsumoto
Japan, 2020, 9 min, Director Cheng Herng Shinn
An ageing female wrestler faces her greatest opponent: Her Father.
details
French | English Subtitles
94 minutes
credits
Director
Thomas Rinfret
Producer
Valérie Bissonette
Screenwriters
Thomas Rinfret
Annick Charlebois
Cinematographers
Dominic Dorval
Vincent Masse
Thomas Rinfret
Richard Tremblay
Cast
Paul Vachon
Official website:
https://www.thelastvillains.com/
community
awards
First Feature Film Award | Festival de Cinéma de la Ville de Québec 2019
Audience's Coup de Coeur, Honorable Mention | FICFA, Canada