Tiny Tim: King For A Day
United States, Croatia, Norway, Sweden, 2020 : Alberta Premiere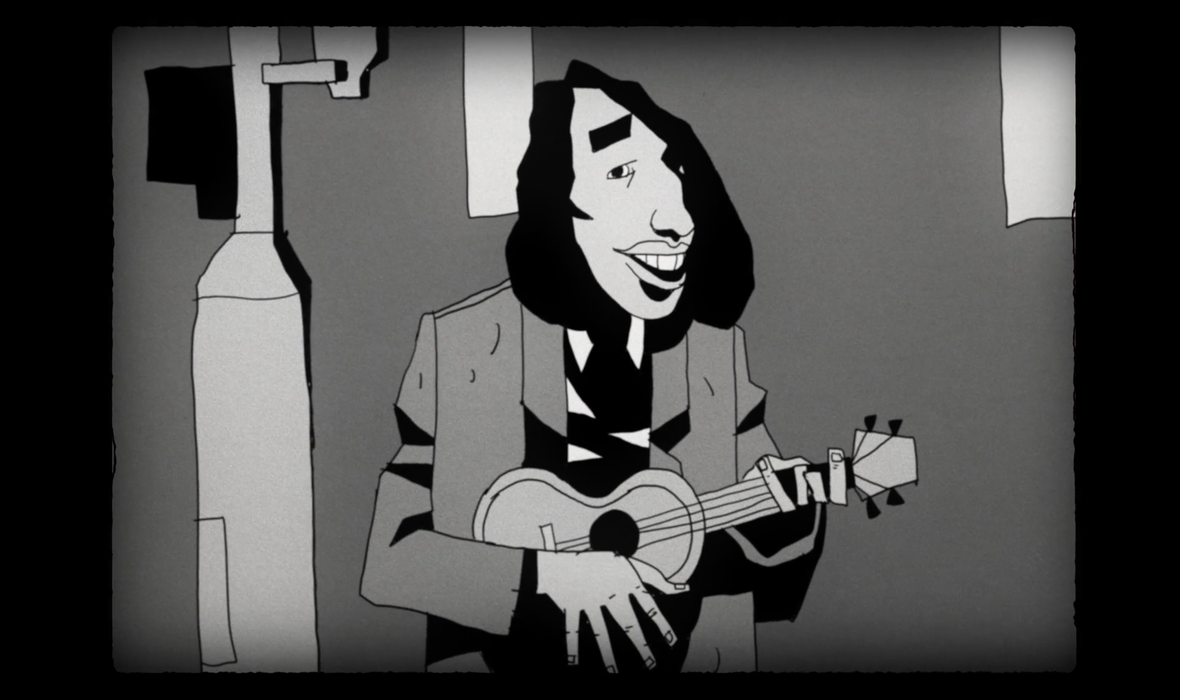 Available to watch Nov 25 - Dec 1
Buy
description
Narrated by Weird Al Yankovic, TINY TIM: KING FOR A DAY is a biographical doc about a musician who is not only well known for hits such as "Tip Toe Through The Tulips" but for his trail blazing persona that paved the way for other rock stars such as David Bowie, Prince, Iggy Pop and Boy George.

An outcast from a young age, Herbert Khary's rise to stardom as Tiny Tim is the ultimate fairytale. Considered a freak by many of his peers, Tiny Tim left no one unaffected. His wedding on the Carson Show was watched by over 45 million Americans and his queer personality has been celebrated by the likes of Bob Dylan, Marilyn Manson and Lady Gaga. There were plans and hopes that Tiny Tim would be a lasting star, not only a novelty act but one man ruined these plans: Tiny Tim.

The exclusive access to Tiny Tim's intense diaries, the playful and powerful animations and the interviews with his family and friends, makes this film not only a captivating portrait of one of the oddest stars the world has ever seen, but also a psychological drama, examining the borderline between insanity and geniality.
OFFICIAL SELECTION
Fantasia International Film Festival 2020
DOC NYC 2020
DIRECTOR'S BIO
Johan von Sydow is a director and staff producer at SVT's well renowned arts and culture show Kobra. His first two documentaries (MARE KANDRE and THE JUSSI BJOERLING SAGA) were called "the two best Swedish cultural docs in the 2000s" Johan has studied photography, journalism, acting, Russian, and is also struggling as an amateur standup-comedian. TINY TIM: KING FOR A DAY is his first feature length documentary.
CJSW PLAYLIST CURATED BY Helen Young of The Future Language (Fri. 2-4pm) on CJSW Radio 90.9 FM & CJSW.com
press for Tiny Tim: King For A Day
"A loving portrait in eccentricity.... A touching, engaging documentary of a true one-of-a-kind performer."
- The Spool
"A wildly creative look at an inimitable figure."
- The Film Stage
details
credits
Director
Johan Von Sydow
Producers
David Herdies
Michael Krotkiewski
Justin Martell
Narrator
Weird Al Yankovic
community
Presenting Partner

Community Partners