Kurt Vonnegut: Unstuck In Time
United States, 2021 : Canadian Premiere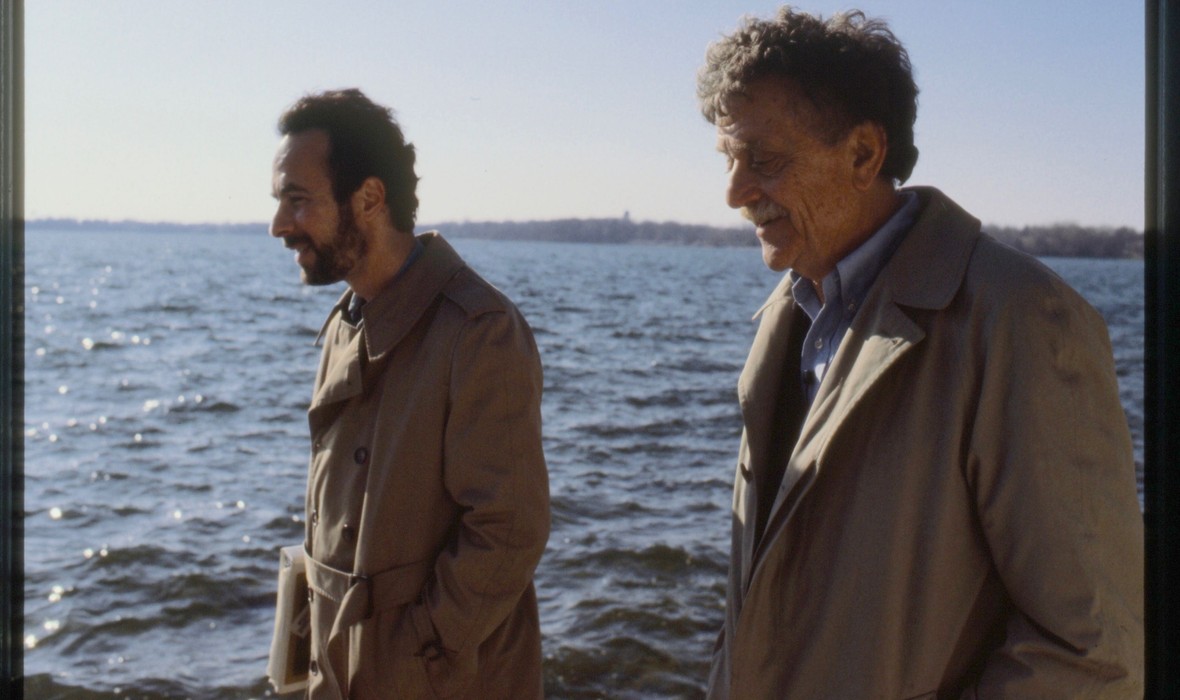 description
A recount of the extraordinary life of author Kurt Vonnegut, and the 25-year friendship with the filmmaker who set out to document it.

Even after his death in 2007, Kurt Vonnegut remains one of the most popular literary figures of the 20th and 21st Centuries. Readers from one generation to the next, the world over, continue to find their lives transformed by Vonnegut's comic and cosmic insights in his bestselling books Cat's Cradle, Slaughterhouse-Five, Breakfast of Champions, and Mother Night, among others. In 1982, a young filmmaker wrote a letter to his literary idol, proposing a documentary on the author's life and work. Kurt Vonnegut soon met with Robert Weide and authorized the production. That was 39 years ago. Nearly four decades in the making, this is the definitive documentary covering Vonnegut's extraordinary life and work.
OFFICIAL SELECTION
DOC NYC 2021
DIRECTOR'S BIO
Perhaps best known for his work on CURB YOUR ENTHUSIASM, Robert Weide's work has been nominated for an Academy Award, Golden Globe, and the prestigious Director's Guild of America (DGA) Award. He has won three Emmys for producing, directing, and editing. His documentary films include THE MARX BROS. IN A NUTSHELL (1982), THE GREAT STANDUPS (1984), the Oscar-nominated LENNY BRUCE: SWEAR TO TELL THE TRUTH (1998), and WOODY ALLEN: A DOCUMENTARY, an official selection of the Cannes Film Festival in 2012. His feature films include MOTHER NIGHT (writer/producer), based on the Kurt Vonnegut novel; HOW TO LOSE FRIENDS & ALIENATE PEOPLE (director) and THE GIVER (2014).
DIRECTOR'S BIO
Don Argott is an American documentary filmmaker and musician. He has directed several documentary films and has also worked as a producer and cinematographer. He co-owns the production company 9.14 Pictures with producer Sheena M. Joyce. Don Argott's previous films include CUFF Selections AS THE PALACES BURN (2014) and LAST DAYS HERE (2011). KURT VONNEGUT: UNSTUCK IN TIME (2021) is his most recent film.
Created by D-Jedi Christine, host of The Nocturntable, Saturdays, 8-10PM
details
credits
community
Community Partners