Sediments
Spain, 2021 : Alberta Premiere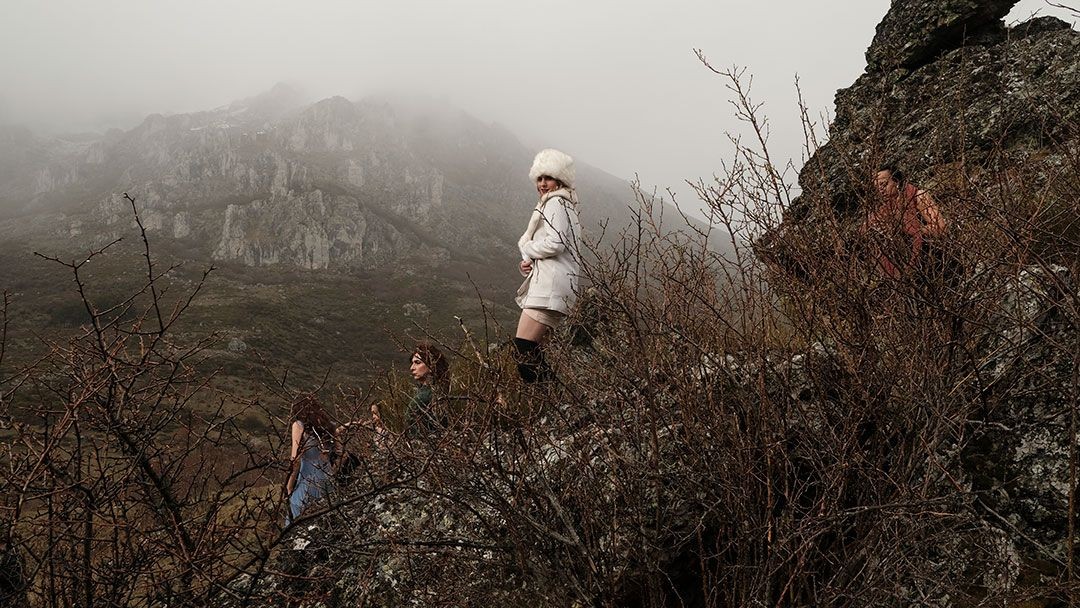 Available to watch November 24-28
Buy
description
Six trans women travel to a small town in Spain where they explore unusual landscapes, as well as the ins and outs of their own personalities.

Looking for answers about what connects them as a group, the trans women learn to deal with their differences. A vérité-style hangout film, SEDIMENTS is a heartwarming and raw story about empathy, individuality and the need to belong.
OFFICIAL SELECTION
BFI London Film Festival 2021
Outfest 2021
Thessaloniki Doc Festival 2021
Malaga Film Festival 2021
DIRECTOR'S BIO
Adrián Silvestre is a filmmaker from Valencia, Spain. In his cinematographic projects, he explores the limits between reality and fiction, placing professional actresses alongside real people. He approaches art practice from the analysis of the everyday experience, and develops a close collaboration with specific communities. SEDIMENTS (2021) is his second feature film following 2016's THE OBJECTS OF LOVE.
Created by Tyra, host of Ears Wide Shut, Wednesdays, 2-4PM
press for Sediments
"A vehicle for delving deeper into the reality of people who have been bravely going against the grain to lead the lives they want to lead, fighting against mindsets and social prejudice."
- The Hollywood Times
"SEDIMENTS is not an idealised picture of trans womens' relationships with one another, as demonstrated by the conflicts between Yolanda and Cristina, and the film is all the stronger for it."
- We Love Cinema
details
Spanish | English Subtitles
89 minutes
credits
Director
Adrián Silvestre
Producers
Adrián Silvestre
Javier P. Santana
Screenwriter
Adrián Silvestre
Cast
Alicia De Benito
Cristina Millán
Tina Recio
Saya Solana
Yolanda Terol
community
awards
Winner Special Mention, Documentary Feature L.A. Outfest 2021
Winner Special Jury Award, Newcomers Competition Thessaloniki Documentary Film Festival 2021
Winner Rainbow Spike Best Film, Valladolid International Film Festival 2021
Community Partners