This Is Gwar
United States, 2021 : Canadian Premiere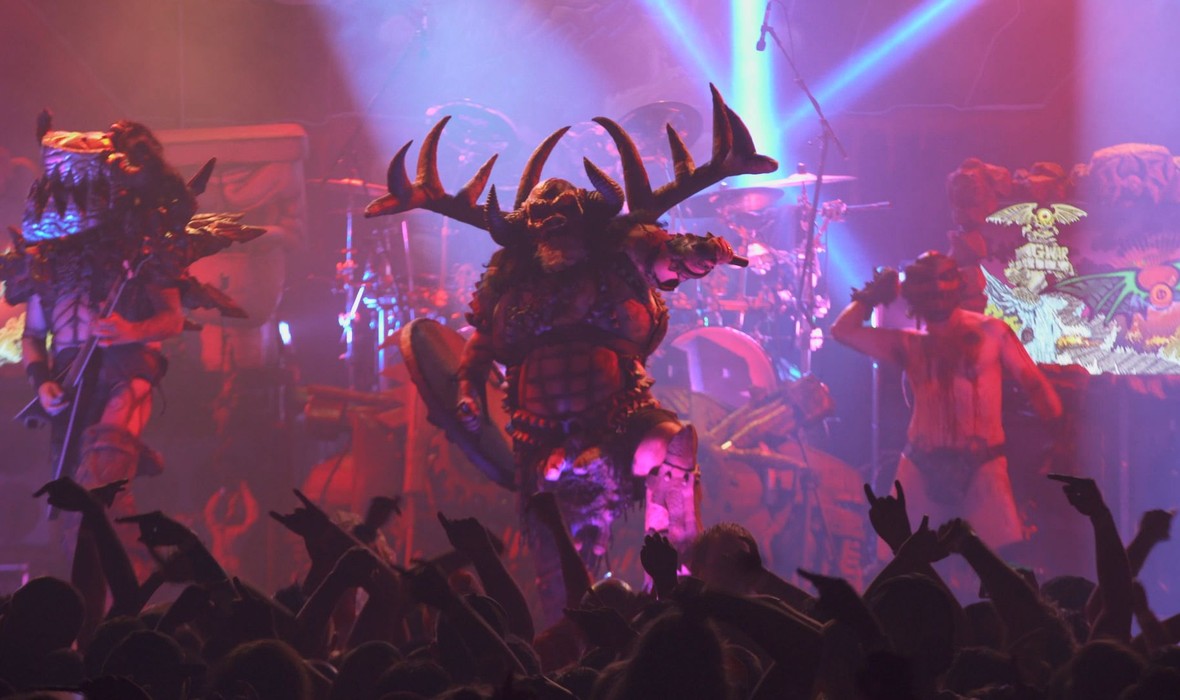 description
The powerful story of the iconic heavy metal-art collective GWAR, who are determined to put on the wildest and bloodiest metal shows in the world.

This all-encompassing documentary tracks GWAR's formation in the 1980s, to their brief mainstream success in the '90s, to their cult following today. Considered by their legion of fans to be the galaxy's greatest rock band, GWAR is one of the most recognized heavy metal performance art troupes, with their legendary stage shows and iconic grotesque costumes. From interviews with virtually every living member of the band, to incredible archive footage from their live performances, THIS IS GWAR documents both the performers' artistic influence, and the personal and tragic stories of those who have contributed to the band's success over the years.
WIN TICKETS TO SEE GWAR IN CALGARY!
At the Nov 26 screening, we're giving away a pair of tickets to see GWAR on Dec 3 at MacEwan Hall courtesy of Live Nation Concerts. See THIS IS GWAR at CUFF.Docs for your chance to win tickets to the wildest and bloodiest metal show in the world.
OFFICIAL SELECTION
Fantastic Fest 2021
Nightstream 2021
DIRECTOR'S BIO
Scott Barber is an actor and director, known for THE ORANGE YEARS: THE NICKELODEON STORY (2018), THIS IS GWAR (2021) and the upcoming AMERICAN CLOWN.
Created by Cam, host of The Good Medicine Show, Thursdays, 12-2PM
press for This Is Gwar
"The definitive history of the band, highlighting every milestone from its inception to the present day."
- Film Pulse
"The story of one of the wildest musical art projects to have ever existed."
- Grimoire Of Horror
details
English
Live-Zoom Q&A with director Scott Barber following the screening!
110 minutes
credits
Director
Scott Barber
Producer
Tommy Avallone
Cast
Dave Brockie
Weird Al Yankovic
Ethan Embry
community
awards
Winner Audience Award Nightstream 2021
Community Partners