Chasing Chasing Amy
United States, 2023 : Alberta Premiere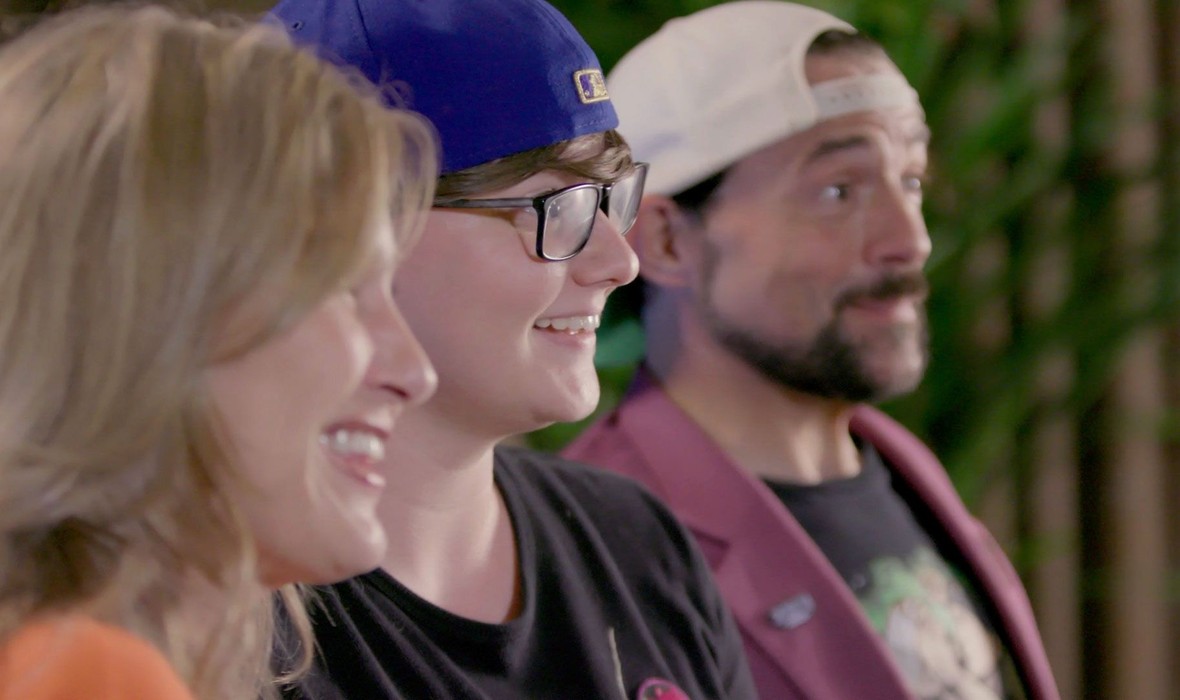 description
On a quest to understand how a divisive LGBTQ+'90s rom-com saved his life, a filmmaker is confronted with truths that will ultimately shape who he becomes.
In Sav Rodgers' debut feature film, he explores the unexamined legacy of Kevin Smith's cult classic, CHASING AMY. The result is both a tribute to the movie that saved his life as a queer kid, coming of age in Kansas, and an exploration of its mixed reviews from the LGBTQ+ community. Through candid interviews with Kevin Smith and star Joey Lauren Adams, Sav discovers their journey of making CHASING CHASING AMY was far more difficult and emotional than anyone could have possibly known.

CHASING CHASING AMY is a trans coming of age love story, set against the backdrop of an indie film that solidified some careers and damaged others. Featuring interviews with the cast and crew of CHASING AMY, alongside thought leaders from the LGBTQ+ community, several revolutionary filmmakers, and friends of the filmmakers.

Live-Virtual Q&A following the screening with Director Sav Rodgers
OFFICIAL SELECTION
Tribeca 2023
DIRECTOR'S BIO
Originally from Kansas, Sav Rodgers is a filmmaker and screenwriter whose feature directorial debut CHASING CHASING AMY is about the complicated legacy of CHASING AMY and its profound impression on his life. The TEDTalk he gave in 2018 kickstarted this filmmaking journey, and spurred the writing of scripts that center on highly specific, surprising stories about queer people. His screenplays have been recognized by GLAAD, Outfest, ScreenCraft, among others. An alumnus of the Producers Guild of America's inaugural PGA Create program, Sav is also the Founder and Executive Director of the Transgender Film Center, a non-profit aiming to help trans creators bring finished films to audiences around the world. Sav is a proud University of Kansas graduate and still sports KU baseball caps wherever he goes.
press for Chasing Chasing Amy
"With subtle layers and complexities, this is a surprising, skillfully-crafted, deeply personal, moving and romantic film. It's a gem that promises a bright filmmaking future for Sav Rodgers."
- The Queer Review
"A fascinating work of film criticism and personal discovery."
- Boulder Weekly
details
credits
community
Community Partners