Enter The Clones Of Bruce
United States, 2023 : Alberta Premiere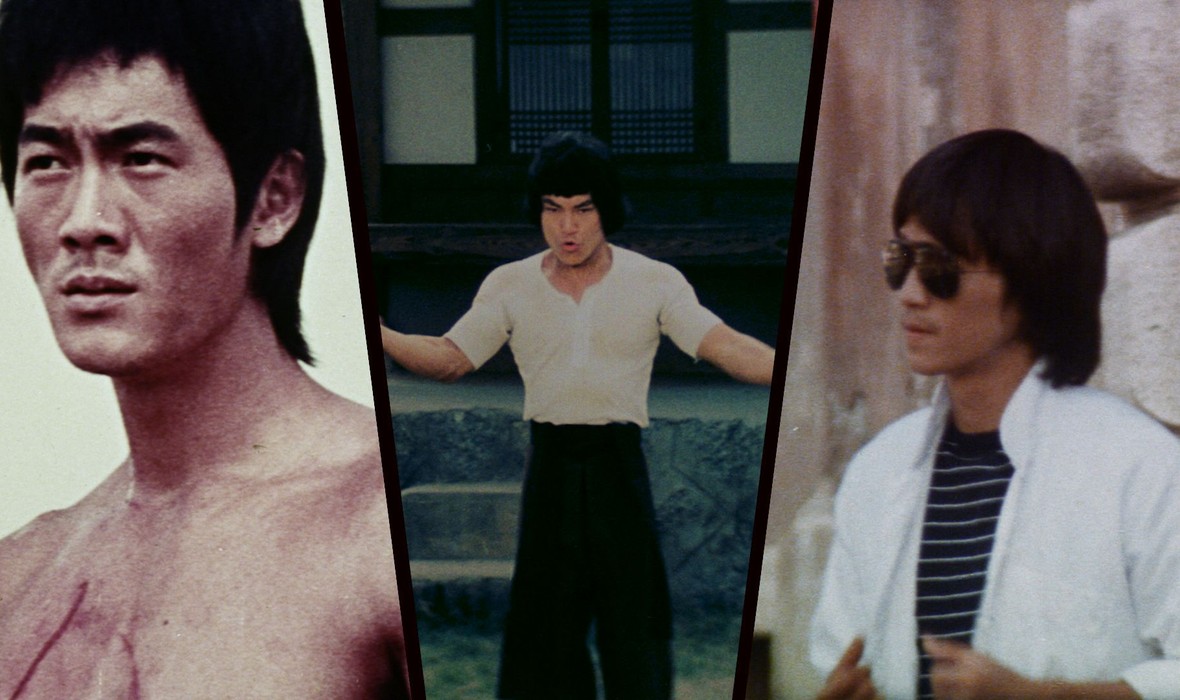 description
A look at the history, controversy, and legacy behind one of the most bizarre and successful genres in movie history: the Bruce Lee exploitation craze.

When Bruce Lee died in 1974 at the peak of his superstardom, he had completed only four feature films. But within hours of his funeral, Hong Kong movie studios began to produce hundreds of unauthorized biopics, sequels, prequels, spin-offs, and rip-offs starring a competing series of Lee lookalikes. Over the next decade, fueled by both deception and demand, 'Bruceploitation' would become a staple of global cinema. Director David Gregory – who'd previously explored film's transgressive edges in his award-winning documentaries LOST SOUL: THE DOOMED JOURNEY OF RICHARD STANLEY'S ISLAND OF DR. MOREAU and BLOOD & FLESH: THE REEL LIFE & GHASTLY DEATH OF AL ADAMSON – now examines this uniquely '70s phenomenon via interviews with Bruce Li, Bruce Le, Bruce Liang and Dragon Lee; martial arts movie legends that include Angela Mao, David Chiang, Phillip Ko, Casanova Wong, Yasuaki Kurata and Sammo Hung; and the producers, directors, distributors and experts – along with copious clips from the films themselves – that for the first time reveal the history, controversy and legacy behind one of the most bizarre and successful genres in movie history
OFFICIAL SELECTION
Tribeca 2023
DIRECTOR'S BIO
David Gregory made his first feature-length documentary TEXAS CHAIN SAW MASSACRE – THE SHOCKING TRUTH in 2000 for the distribution company he co-founded, Blue Underground. He went on to direct – and often produce and edit – over 100 documentary features and shorts. He made his narrative feature-directing debut in 2008 with PLAGUE TOWN, which he also co-wrote and co-edited. Gregory's other works include the 2011 Grand Guignol-inspired anthology horror feature THE THEATRE BIZARRE, LOST SOUL: THE DOOMED JOURNEY OF RICHARD STANLEY'S ISLAND OF DR. MOREAU (Winner of the Best Documentary Award at Sitges and the Director Award' at the Morbido Festival in Mexico), BLOOD & FLESH: THE REEL LIFE & GHASTLY DEATH OF AL ADAMSON (Fantasia International Film 2019), TALES OF THE UNCANNY, (2020), and executive producer on the landmark folk-horror documentary WOODLANDS DARK AND DAYS BEWITCHED (CUFF 2021). David Gregory is co-founder and CEO of Severin Films, the production/distribution label dedicated to the world's most provocative cinema for physical media, theatrical, streaming and beyond.
press for Enter The Clones Of Bruce
"An intriguing piece of socioeconomic analysis which explores a ruthless marketing machine gone completely off the rails."
- Eye for Film
"Both a fun retrospective of "Brucesploitation," and great, unbiased look at how Hollywood fetishized not only Bruce Lee, but Asians in general."
- Cinema Crazed
details
Cantonese | English Subtitles
100 minutes
credits
Director
David Gregory
Executive Producer
David Gregory
Producers
David Gregory
Carl Daft
Frank Djeng
Vivian Wong
Michael Worth
Cast
Bruce Le
Bruce Li
Bruce Liang
Dragon Lee
Angela Mao
Sammo Hung
community