It's Only Life After All
United States, 2023 : Alberta Premiere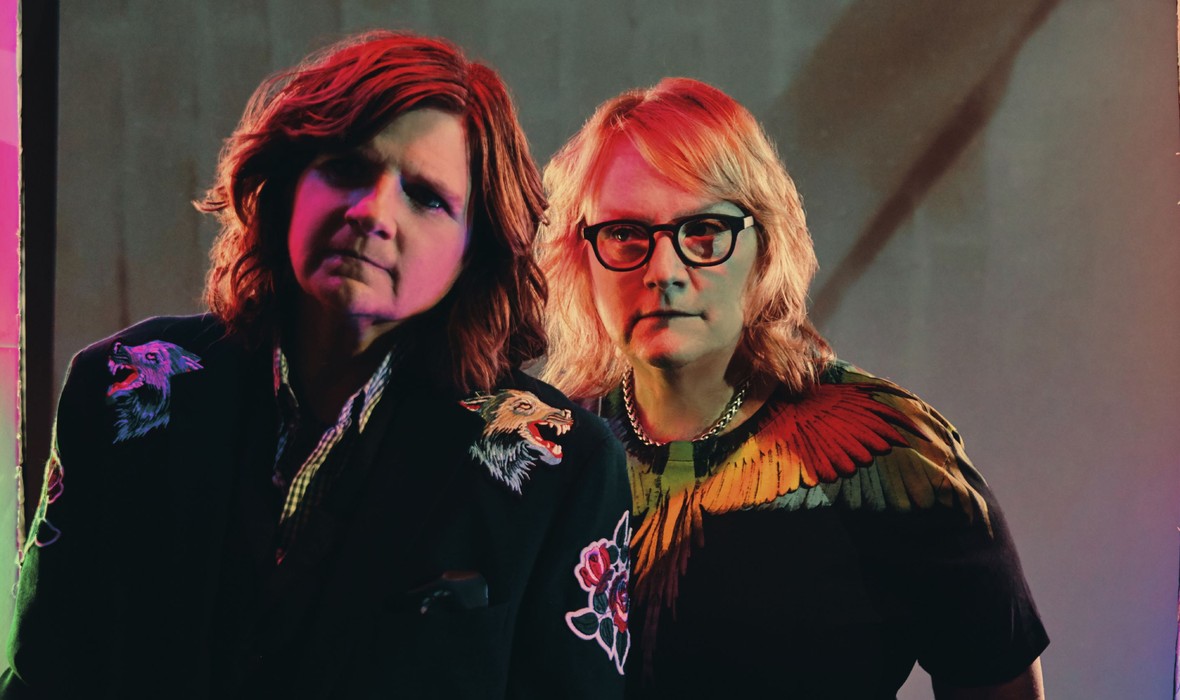 description
Opening Night Film!
Blending 40 years of home movies, raw film archive, and intimate present-day verité, a poignant reflection from Amy Ray & Emily Saliers of Indigo Girls – the iconic folk rock duo.

With four decades of making music as the iconic folk-rock band Indigo Girls, Amy and Emily have made their mark as musicians, songwriters, and dedicated activists. They have represented radical self-acceptance to many – leading now multiple generations of fans to say, "the Indigo Girls saved my life." Still, Amy and Emily battled misogyny, homophobia, and a harsh cultural climate chastising them for not fitting into a female pop star mold.

With joy, humour, and heart-warming moments, Sundance award-winning director Alexandria Bombach brings us into a contemporary conversation with Amy and Emily – alongside decades of the band's home movies and intimate present-day verité. The documentary offers a timely look into the obstacles, activism, and life lessons of the Indigo Girls.
OFFICIAL SELECTION
Sundance Film Festival 2023
Hot Docs Festival 2023
Seattle International Film Festival 2023
SXSW 2023
Cleveland International Film Festival 2023
Nashville Film Festival 2023
DIRECTOR'S BIO
Alexandria Bombach is an award-winning cinematographer, editor, and director from Santa Fe, New Mexico. Her feature-length documentary, FRAME BY FRAME (2015) premiered at SXSW and went on to win over 25 film festival awards. Her feature documentary ON HER SHOULDERS, following Yazidi activist and Nobel laureate Nadia Murad, premiered at the 2018 Sundance Film Festival — where Bombach won the U.S. Documentary Directing Award — and was nominated for two Independent Spirit Awards and shortlisted for an Academy Award. IT'S ONLY LIFE AFTER ALL is her latest feature film.
press for It's Only Life After All
"The rare confessional rockumentary that envelops you like a soft blanket."
- Hollywood Reporter
"IT'S ONLY LIFE AFTER ALL should be a joy for Indigo Girls fans, and after watching this documentary, it'll be hard to not call yourself a fan if you aren't already."
- Collider
details
credits
Director
Alexandria Bombach
Producers
Alexandria Bombach
Kathlyn Horan
Jess Devaney
Anya Rous
Cast
Amy Ray
Emily Saliers
Cinematographers
Erick Stoll
J Bennett
Director of Photography
Alexandria Bombach
Editor
Alexandria Bombach
community
awards
Winner Audience Choice Award Best Documentary Feature, Sidewalk Film Festival 2023
Community Partners