Mutiny In Heaven: The Birthday Party
Australia, 2023 : Alberta Premiere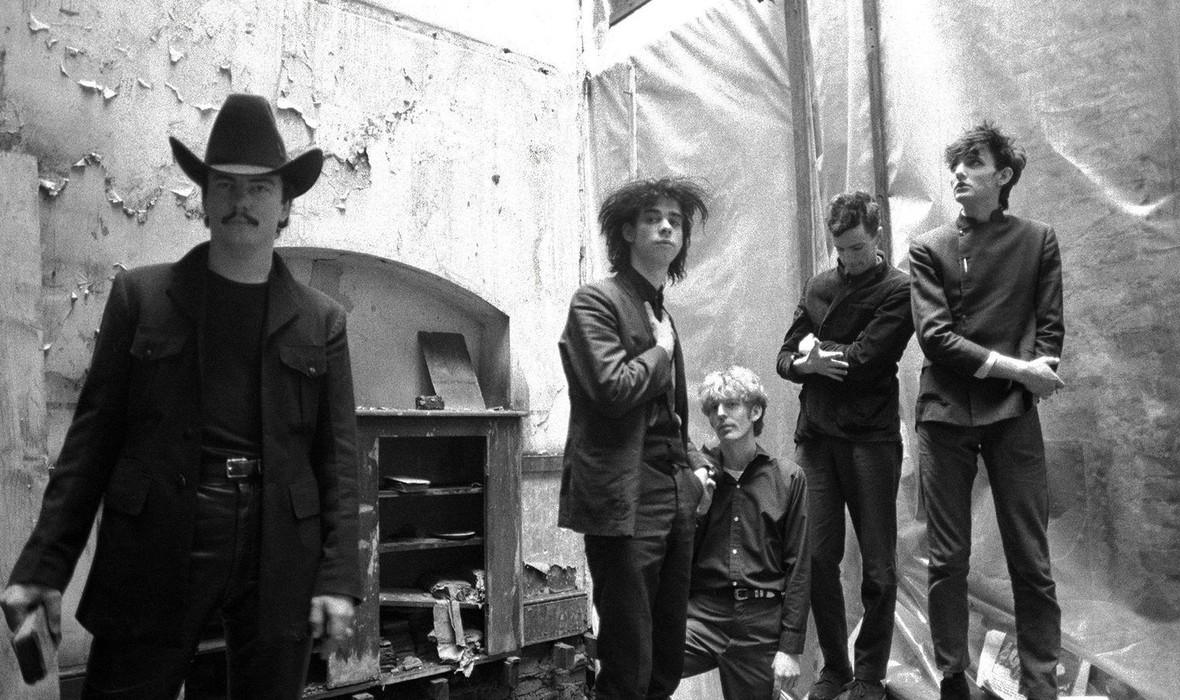 description
The story of The Birthday Party's ascent, apex, and inevitable collapse – a thrilling tale of the band's epic struggle, artistic genius and total dysfunctionality, fuelled by the incendiary relationship between vocalist Nick Cave and guitarist Rowland S. Howard.

This is a twisted tale of rise, realisation and implosion whilst dealing with issues of artistic muse, creativity, addiction, fame, interpersonal conflict, creative vision and self-destruction – all underpinned by the dark, wry humour of the individual band members. Utilising exclusive, incredibly candid interviews, a wealth of rare and unseen archives, original artwork, unreleased tracks, studio footage, animation and multimedia content – the film is as visually rich as it is narratively riveting – a revealing look back at its key members' origins, dreams, hopes and motivations. Told in the group's own words, MUTINY IN HEAVEN brings the band's story to the screen for the first time.
OFFICIAL SELECTION
Melbourne International Film Festival 2023
Vancouver International Film Festival 2023
Seattle International Film Festival 2023
Adelaide Film Festival 2023
DIRECTOR'S BIO
Ian White is an award-winning, internationally recognised filmmaker. His work has received numerous awards over the years, including a BANF World Media Award for best documentary of the year, several Asian TV awards and a Hero Award at the 2018 Monte Carlo TVFF. His 2015 feature, BEFORE THE FALL, was an official entry in the 89th Academy Awards 2017. He has directed and produced theatrical feature films and network television content in over 15 countries. Regularly commissioned by the United Nations to produce documentary work, his journeys have taken him through combat zones, refugee camps and some of the most isolated areas on the planet. Ian began his career as a graphic designer in Australia, and went on to become art director for record labels Mushroom and Polydor, where he was nominated five times for ARIA awards and was published in the prestigious international design annual Graphis.
press for Mutiny In Heaven: The Birthday Party
"The greatness of MUTINY IN HEAVEN is that [Director Ian] White understands the importance of gory details. Instead of sanitizing things to protect the innocent, the film embraces the darkness and danger that defined the Birthday Party."
- Georgia Straight
"The performances showcased in the film are enrapturing; there are louder bands, more "shocking" bands, lyrically, but few match the sense of impending dread that The Birthday Party delivers here."
- Pittsburgh City Paper
details
credits
Director
Ian White
Executive Producers
Wim Wenders
Mick Harvey
Michael Murphy
Bill Lord
Stuart Souter
Jenny O'shea
Producers
Ian White
Greg Blakey
Cast
Nick Cave
Rowland S Howard
Phill Calvert
Mick Harvey
Tracy Pew
Music
Mick Harvey
Animation
Reinhard Kleist
Stefan Wernik
Editor
Aaron J. March
Official website:
https://www.birthdaypartymovie.com/
Instagram:
https://www.instagram.com/birthdaypartymovie/
community