Shorts Package: Wild Men
United States / Canada, 2022/ 2023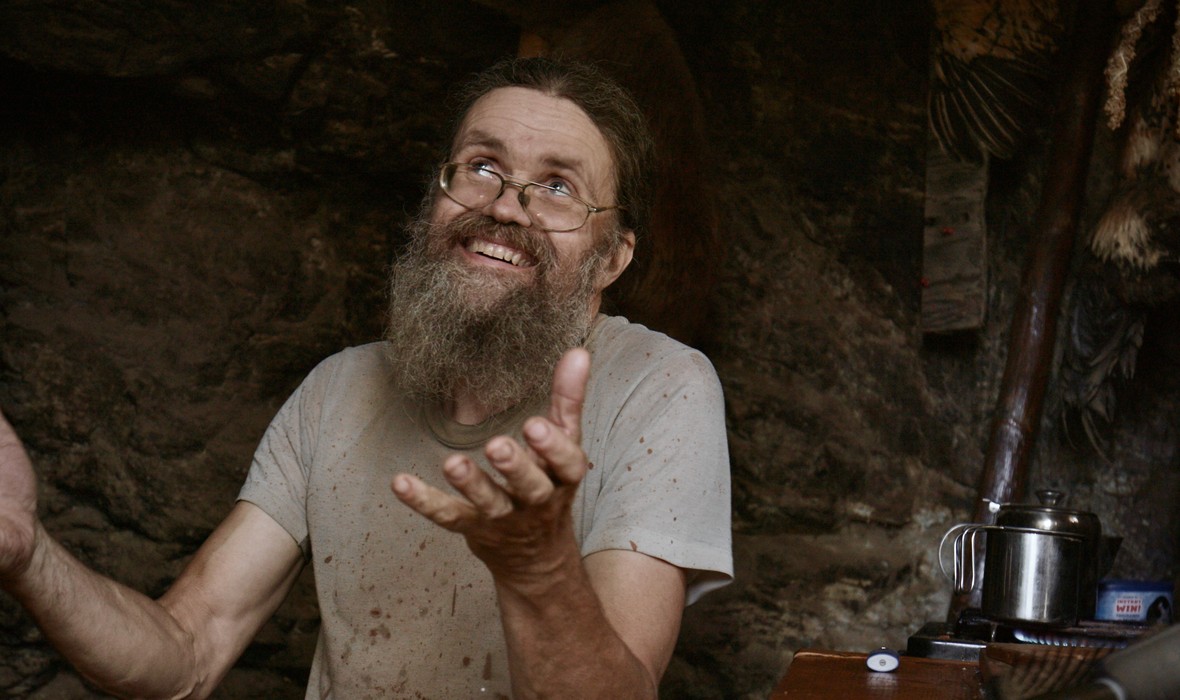 description
A selection of shorts about men that break free from societal expectations to live life on their own terms.
Shorts screened:

Duncan From Dartmouth
Canada, 2023, 14 minutes, Director: Ian Paul Johnston, Producer: Rick Gautreau, Ian Johnston, Iris Johnston, Cast: Rick Gautreau
A musical road trip celebrating one of Dartmouth, Nova Scotia's most unique relationships, with songs written and performed by Rick Gautreau.

Dugout Dick
United States, 2022, 17 minutes, Director: Harrod Blank & Joanne Shen, Producer: Harrod Blank, Cast: Richard Zimmerman
Watch trailer
A heartwarming portrait of an Idaho hermit, Richard "Dugout Dick" Zimmerman, who lived in caves that he dug on the banks of the Salmon River. It was the hope of finding precious metals that kept him digging and mining, but ultimately it was his simple life of living off the land that sustained him.

Lynn's Fire
United States, 2023, 6 minutes, Director: Steve Zahn, Producer: Rick Gomez, Scott Hall, Coby Toland, Steve Zahn, Cast: Lynn Ray, Sharon Ray, Blake Williamson, Tom Williamson
A Kentucky man's decades-long birthday tradition of gathering family and friends for the experience of lighting an enormous bonfire has a profound impact on his life.

The Ballad Of Caveman Bill
Canada, 2023, 50 minutes, Director: David Curtis, Producer: Andrew Conners, David Curtis, Cinematographer: David Curtis, Music: Ryan McNally
Watch trailer
A humorous portrait of one caveman's resiliency and adaptability confronting the climate crisis on the sub-arctic riverbank he calls home.

Bill Donaldson (aka Caveman Bill) has been living in a cave in a cliff face on the Yukon River, across from Dawson City, for the past 24 years. Over four seasons, THE BALLAD OF CAVEMAN BILL explores the life of a modern cave-dweller dealing with the existential and geological dilemmas of the Climate Emergency, and how these are threatening his rarefied way of life 'in the land'. Part poetic social commentary and part ironic post apocalyptic DIY manual, it reveals a path we should deeply consider if we are to heal our connection to nature.