Sorry/Not Sorry
United States, 2023 : Alberta Premiere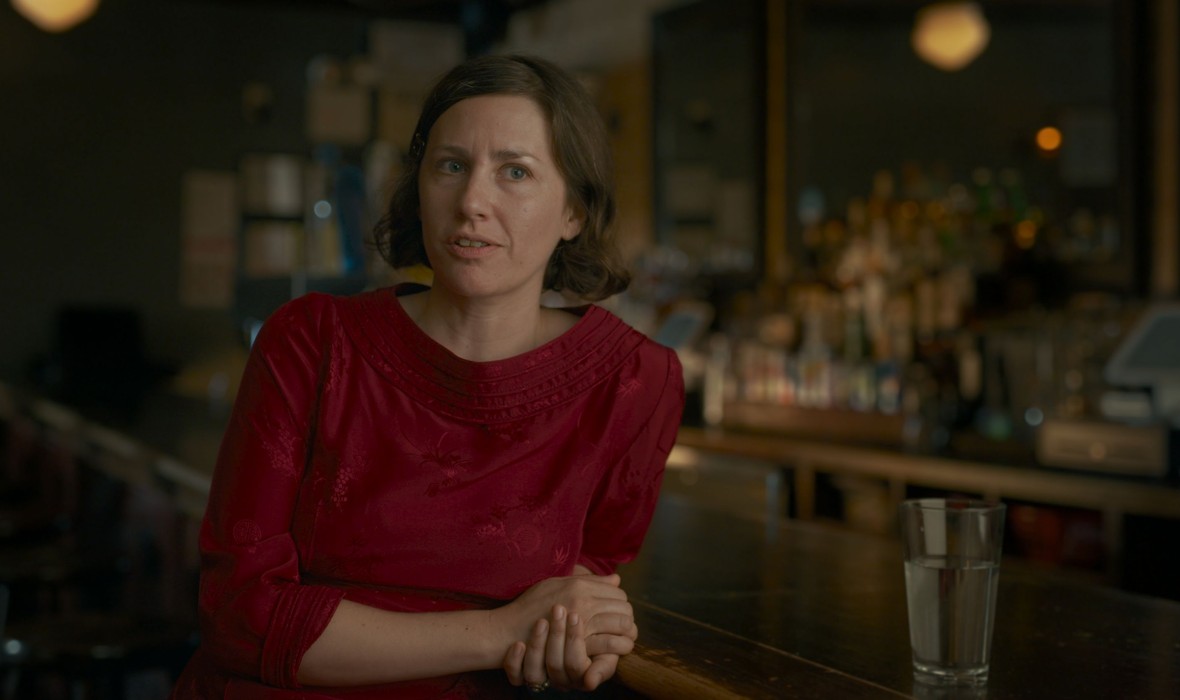 description
An examination of Louis C.K.'s sexual misconduct during his long comedy career, alongside the perspectives of three women who spoke out about it.

SORRY/NOT SORRY charts how an open secret evolved into on-the-record allegations. After admitting "these stories are true," C.K. faced initial repercussions, followed by a swift comeback. Featuring interviews with the reporters who broke the original story, Melena Ryzik, Cara Buckley, and Jodi Kantor, along with comedians, entertainers, and cultural commentators including Michael Ian Black, Michael Schur, Aida Rodriguez, Andy Kindler, Noam Dworman, and Wesley Morris; the film explores the cultural fixation with Louis C.K. and his path to redemption, while revealing the backlash women faced both personally and professionally for calling attention to his bad behaviour.
OFFICIAL SELECTION
Toronto International Film Festival 2023
DIRECTOR'S BIO
Caroline Suh is an independent documentary filmmaker, who has worked in film, television, and commercials. Most recently, in partnership with President Obama and Higher Ground Productions, Suh developed and directed WORKING: WHAT WE DO ALL DAY (2023), a four-part series for Netflix that explores how people find meaning and connection through work. Suh has also directed the acclaimed feature documentary BLACKPINK: LIGHT UP THE SKY (2020), the series SALT FAT ACID HEAT (2018), the six-part series 4% (2016) about the lack of female directors in Hollywood, and her feature-length debut, FRONTRUNNERS (2008). SORRY/NOT SORRY is her most recent feature film.
Cara Mones is a New York-based documentary filmmaker whose work has appeared on Netflix, HBO, History Channel, National Geographic, Amazon, PBS, and CNN. Most recently, Cara co-directed and produced an episode for This Machine's upcoming docuseries BIG PHARMA. Additional credits include senior producer for Malcolm Venville's Theodore Roosevelt; producer for Caroline Suh's BLACKPINK: LIGHT UP THE SKYP; director and producer of 12 short-form branded documentaries for National Geographic's series, ACTIVATE: THE GLOBAL CITIZEN MOVEMENT; and supervising producer for Alex Gibney and Blair Foster's ROLLING STONE: STORIES FROM THE EDGE.
press for Sorry/Not Sorry
"SORRY/NOT SORRY remains a fascinating documentary as it breaks down, scene by scene, how easily misbehavior can be twisted into a punch line."
- The Atlantic
"It is a nicely-packaged, technically-proficient production that stands out due to its timing, certainly, but also for the power and personality of the female comedians interviewed by the directors."
- Screen International
details
credits
Director
Caroline Suh
Cara Mones
Executive Producers
Sam Dolnick
Jason Stallman
Ken Druckerman
Banks Tarver
Producers
Caroline Suh
Cara Mones
Kathleen Lingo
Cinematographer
Bob Richman
Music
Kyle Scott Wilson
community