The Disappearance Of Shere Hite
United States, 2023 : Alberta Premiere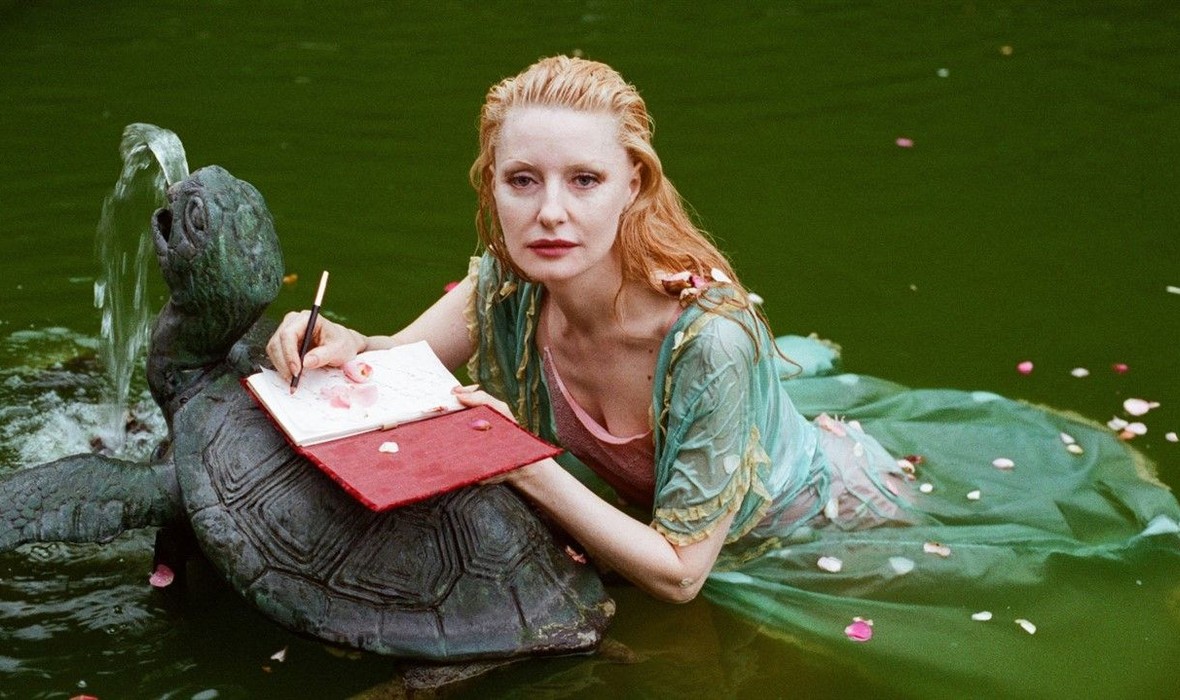 description
Published in 1976, The Hite Report liberated the female orgasm by revealing private experiences of thousands of women. Shere Hite's findings rocked the establishment, presaged current conversations about gender and sexuality, and made her a target of the patriarchy.

The groundbreaking study of the intimate experiences of women, remains one of the bestselling books of all time. Drawn from anonymous survey responses, the book challenged restrictive conceptions of sex and opened a dialogue in popular culture around women's pleasure. Shere Hite, a feminist sex researcher and former model, became the public messenger of women's secret confessions.

Digging into exclusive archives, as well as Hite's personal journals and the original survey responses, filmmaker Nicole Newnham's (CRIP CAMP) revelatory portrait is a rediscovery of a pioneer who has had an unmistakable influence on current conversations about gender, sexuality, and bodily autonomy, as well as a timely, cautionary tale of what too often happens to women who dare speak out.
OFFICIAL SELECTION
Sundance Film Festival 2023
Hot Docs Film Festival 2023
Cleveland International Film Festival 2023
DIRECTOR'S BIO
Nicole Newnham is an Oscar-nominated, Emmy-winning documentary producer and director, five-time Sundance Film Festival alumnus and six-time Emmy nominee. She most recently directed THE DISAPPEARANCE OF SHERE HITE, and two episodes of the Emmy-nominated ESPN series 37 WORDS. Nicole co-directed and produced the 2021 Academy Award-nominated documentary CRIP CAMP, which won the 2020 Sundance Audience Award, the IDA Best Documentary Award, the Independent Spirit Award for Best Documentary, and a Peabody. Nicole has produced two virtual reality films with artist Lynette Wallworth that have each won an Emmy for Outstanding New Approaches to Documentary: the breakthrough VR work COLLISIONS (2017) and AWAVENA (2019). Nicole's other acclaimed documentaries include, the Emmy-nominated films THE REVOLUTIONARY OPTIMISTS, SENTENCED HOME and THE RAPE OF EUROPA. A graduate of Oberlin College and Stanford University's documentary film graduate program, Nicole lives in Berkeley, CA with her husband and two sons.
press for The Disappearance Of Shere Hite
"The story of a trailblazer who sought to confront forbidden topics and, for doing so, was herself suppressed."
- The Daily Beast
"[An] ultimately absorbing portrait of a complex, at times contradictory woman – shy and flamboyant, unyielding and wounded, a truth-seeker who deserves resurged acknowledgement."
- Guardian
details
credits
Director
Nicole Newnham
Executive Producers
Eli Holzman
Aaron Saidman
Dakota Johnson
Ro Donnelly
Elizabeth Fischer
Liz Cole
Noah Oppenheim
Andy Berg
Producers
Molly O'Brien
R.J. Cutler
Elise Pearlstein
Kimberley Ferdinando
Trevor Smith
Cinematographer
Rose Bush
Voice of Shere Hite
Dakota Johnson
Music
Margaret Yen
community
Community Partners