Time Bomb Y2K
United States, 2023 : Alberta Premiere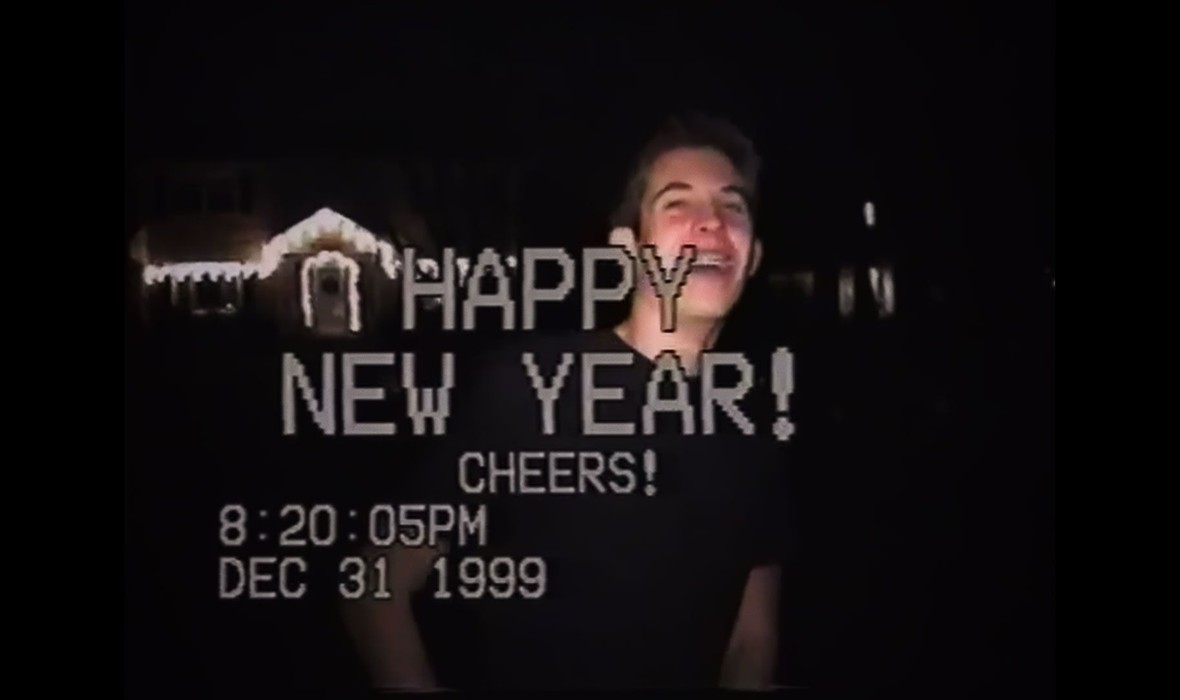 description
Crafted entirely through archival footage, TIME BOMB Y2K documents the countdown to Y2K against the backdrop of the mass hysteria that infiltrated everything from politics to pop culture.

As the year 2000 approached, rumblings spread from computer engineers to the mainstream consciousness about a ubiquitous error in computer code that could cause the world's computerized systems to grind to a halt. TIME BOMB Y2K is a wild ride through the final days of the '90s and a compelling portrait of a turning point in the digital revolution. By examining this hingepoint between millennia, the film interrogates our ever-changing relationship to technology and each other. TIME BOMB Y2K examines how we grapple with existential threats in an increasingly technological world.
OFFICIAL SELECTION
True/False 2023
Hot Docs Film Festival 2023
Sheffield DocFest 2023
BAFICI 2023
DIRECTOR'S BIO
Brian Becker is a New York-based filmmaker who most recently directed and produced his debut feature TIME BOMB Y2K. He served as an archival producer on FREE CHOL SOO LEE, MLK/FBI, and SPACESHIP EARTH, and as a co-producer on BOBBY KENNEDY FOR PRESIDENT. Brian is a 2022 Doc NYC 40 Under 40 recipient, Impact Partners Producing Fellow, Points North Fellow, and a FOCAL Jane Mercer Researcher of the Year award nominee. Before turning to production, he worked as a mosquito ecologist.
DIRECTOR'S BIO
Marley McDonald is a filmmaker, animator and painter living in Queens, New York. In 2021, she was chosen as a Points North Fellow and worked as an additional editor on Penny Lane's film LISTENING TO KENNY G. Her associate editor work includes SPACESHIP EARTH, and the Golden Lion-winning and Oscar-nominated documentary, ALL THE BEAUTY AND THE BLOODSHED. She most recently directed and edited her debut feature, TIME BOMB Y2K for HBO.
press for Time Bomb Y2K
"The all-archive film is fast and funny with a propulsive 90s-inspired soundtrack. It's thoughtful, too, in the connections it draws between this bizarre relic of cultural history and the preventable disasters the world has experienced since."
- Sight and Sound
"Enormously entertaining …'Y2K' may not have been the end of the world, but McDonald andBecker brilliantly illustrate how fragile a society we have, less so for its technology than thepublic discourse."
- Moveable Fest
details
credits
Director
Brian Becker
Marley McDonald
Executive Producers
Penny Lane
Gabriel Sedgwick
For HBO: Tina Nguyen
Nancy Abraham
Lisa Heller
Producer
Brian Becker
Editor
Marley McDonald
Maya Mumma
Composer
Nathan Micay
Animation
Grin Machine (Cole Kush And Tom Goulet)Animation
Official website:
https://y2kfilm.com/
community