You Were My First Boyfriend
United States, 2023 : Alberta Premiere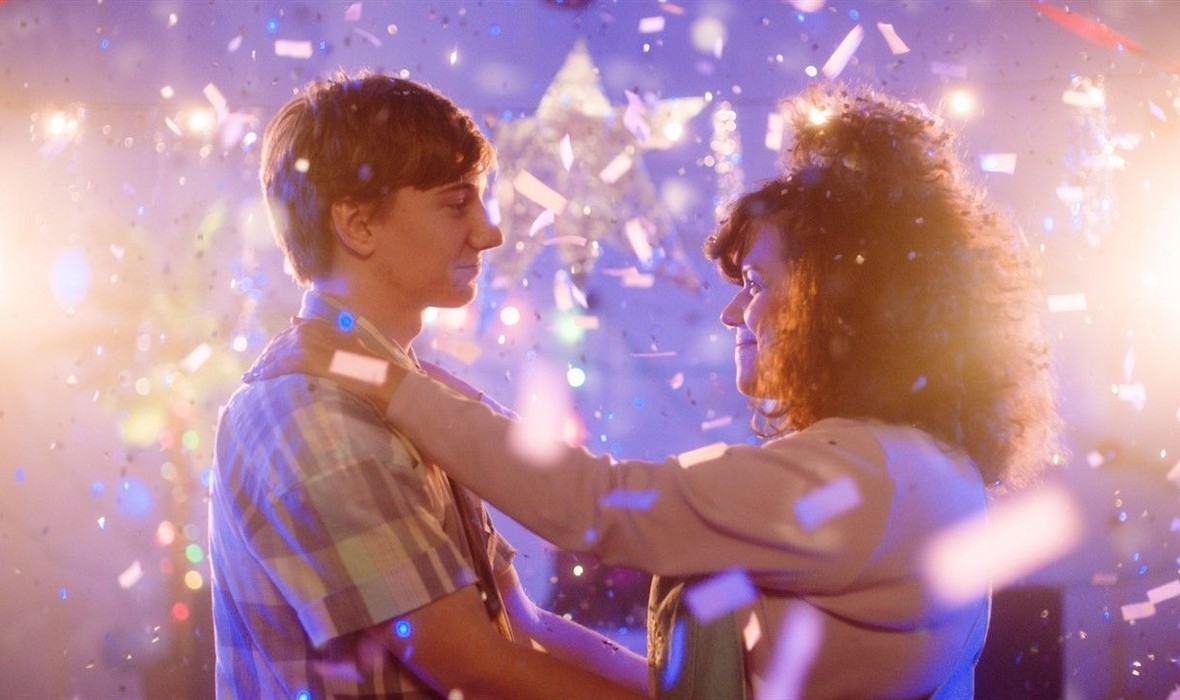 description
Filmmaker Cecilia Aldarondo revisits her 1990s adolescence, a generation after she thought she'd left it all behind.

What if you could rewrite your adolescence? In this high school reunion movie turned inside out, director Cecilia Aldarondo embarks on a fantastical quest to reconcile her tortured teen years. She 'goes back' in more ways than one, tracking down old foes and friends while also reenacting visceral memories of youthful humiliation and desire. Oscillating between present and past, hallucination and reality, YOU WERE MY FIRST BOYFRIEND is a hybrid documentary that explores the power of adolescent fantasy, the subtle violence of cultural assimilation, and the fun house mirror of time's passage. Perhaps we will all learn something about growing older and making peace with what haunts us.
OFFICIAL SELECTION
SXSW 2023
Hot Docs Film Festival 2023
DOXA 2023
DIRECTOR'S BIO
Cecilia Aldarondo is a documentary director-producer from the Puerto Rican diaspora who works at the intersection of poetics and politics. Her feature documentaries MEMORIES OF A PENITENT HEART (2016) and LANDFALL (2020) premiered at the Tribeca Film Festival and were co-produced by the award-winning PBS series POV. YOU WERE MY FIRST BOYFRIEND is her third feature film, and co-produced with HBO. In 2019 she was named to DOC NYC's 40 Under 40 list and is one of 2015's 25 New Faces of Independent Film. She teaches at Williams College.
DIRECTOR'S BIO
Sarah Enid Hagey is a filmmaker, artist, performer, comedy sketch writer, sound designer and cat person. She's edited for over 20 years. Her work has screened at the Yerba Buena Center for the Arts and MoMA. She has received a Cinema Award from the National Board of Review, a James Beard Award for Visual and Technical Excellence and an Emmy.
press for You Were My First Boyfriend
"By putting herself out there and allowing herself to be endearingly silly and vulnerable, Aldarondo [and Hagey] broach bigger questions about the baggage we carry with us from childhood into adulthood."
- The Gate
"A perfect film for teens to watch and reflect upon."
- Film Threat
details
English | English Subtitles
97 minutes
credits
Director
Cecilia Aldarondo
Sarah Enid Hagey
Executive Producers
Nancy Abraham
Lisa Heller
Sara Rodriguez
Producers
Ines Hofmann Kanna
Cecilia Aldarondo
Screenwriters
Cecilia Aldarondo
Sarah Enid Hagey
Cinematographers
Brennan Vance
J. Bennett
Cast
Cecilia Aldarondo
Music
Angélica Negrón
community