Off the CUFF: HOW TO BLOW UP A PIPELINE + CUFF 2023 Lineup Announcement
United States, 2022 : Alberta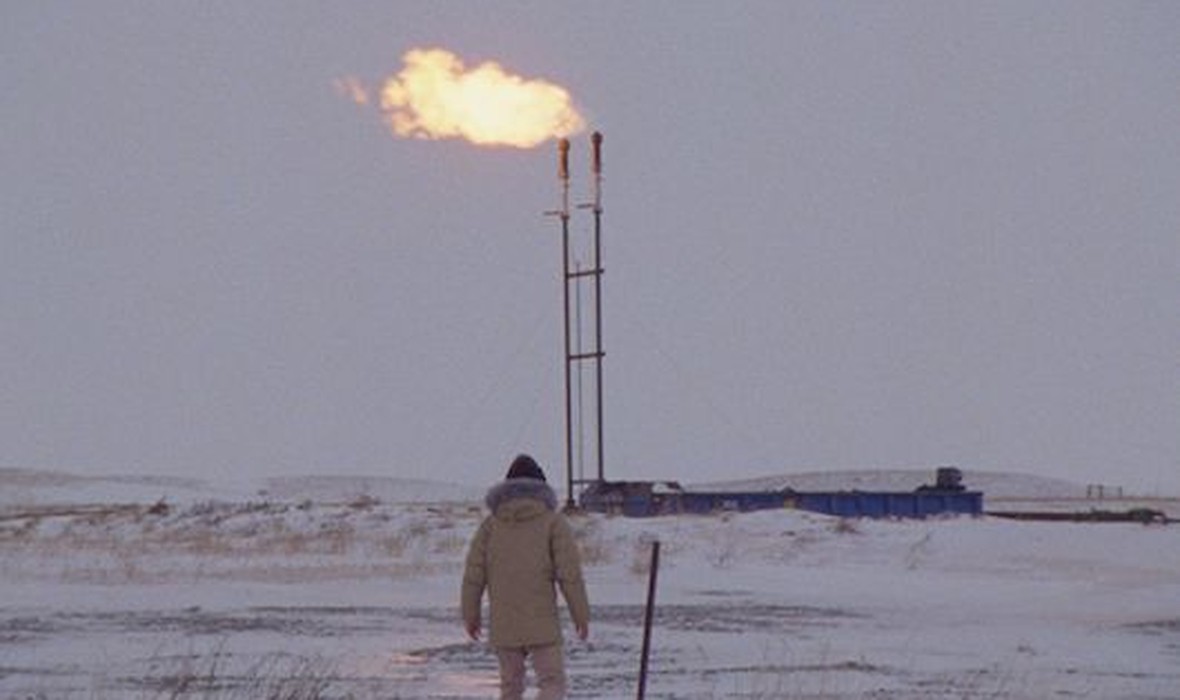 description
On Wednesday, March 29 join us for a Special Off the CUFF Screening of HOW TO BLOW UP A PIPLELINE + 20th Anniversary Calgary Underground Film Festival Lineup Announcement at Globe Cinema! Before watching the new highly-anticipated thriller, CUFF's programming team will share highlights from the upcoming festival taking place from April 20-30, 2023, we'll watch some trailers, and have some other special surprises. This is your first opportunity to see which films are playing this year's festival.

ABOUT THE EVENT
Doors @ 6:00 pm
Lineup Announcement w/ CUFF Lead Programmers @ 6:30 pm
Film @ 7:00 pm
TICKETS
$10 ($8 students, seniors, CUFF members)
If you are planning to buy a 2023 Festival Pass, admission to this event is already included, and you do not need to buy a ticket. Passes go on sale March 21 – you'll be required to show proof of pass purchase at the door to attend for free.
ABOUT THE FILM: HOW TO BLOW UP A PIPLELINE
A crew of young environmental activists execute a daring mission to sabotage an oil pipeline in this taut and timely thriller that is part high-stakes heist, part radical exploration of the climate crisis.
OFFICIAL SELECTION
Toronto International Film Festival 2022
Hamburg Film Festival 2022
Hamptons International Film Festival 2022
Chicago International Film Festival 2022
Philadelphia International Film Festival 2022
Denver International Film Festival 2022
Palm Springs International Film Festival 2023
Göteborg Film Festival 2023
Luxembourg City Film Festival 2023
press for Off the CUFF: HOW TO BLOW UP A PIPELINE + CUFF 2023 Lineup Announcement
"Few films feel as excitingly jacked in to our current social climate as Daniel Goldhaber's HOW TO BLOW UP A PIPELINE."
- Slant Magazine
"An incendiary, ticking-clock thriller about a group of self-styled insurgents with echoes of Kelly Reichardt's NIGHT MOVES and Bertrand Bonello's NOCTURAMA."
- The Ringer
details
credits
Director:
Daniel Goldhaber
Producers:
Ariela Barer, Daniel Goldhaber, Isa Mazzei, Adam Wyatt Tate, David Grove Churchill Viste
Cinematographer:
Tehillah De Castro
Cast:
Ariela Barer, Jayme Lawson, Jake Weary, Sasha Lane, Kristine Froseth, Lukas Gage, Forrest Goodluck, Marcus Scribner
Editor:
Daniel Garber
Screenwriters:
Ariela Barer, Jordan Sjol, Daniel Goldhaber
community