OFF THE CUFF: RUN THE BURBS EPISODES 6 & 7 PREMIERE + IN CONVERSATION w/ SHOW CREATORS
Canada, 2023 : Canadian Premiere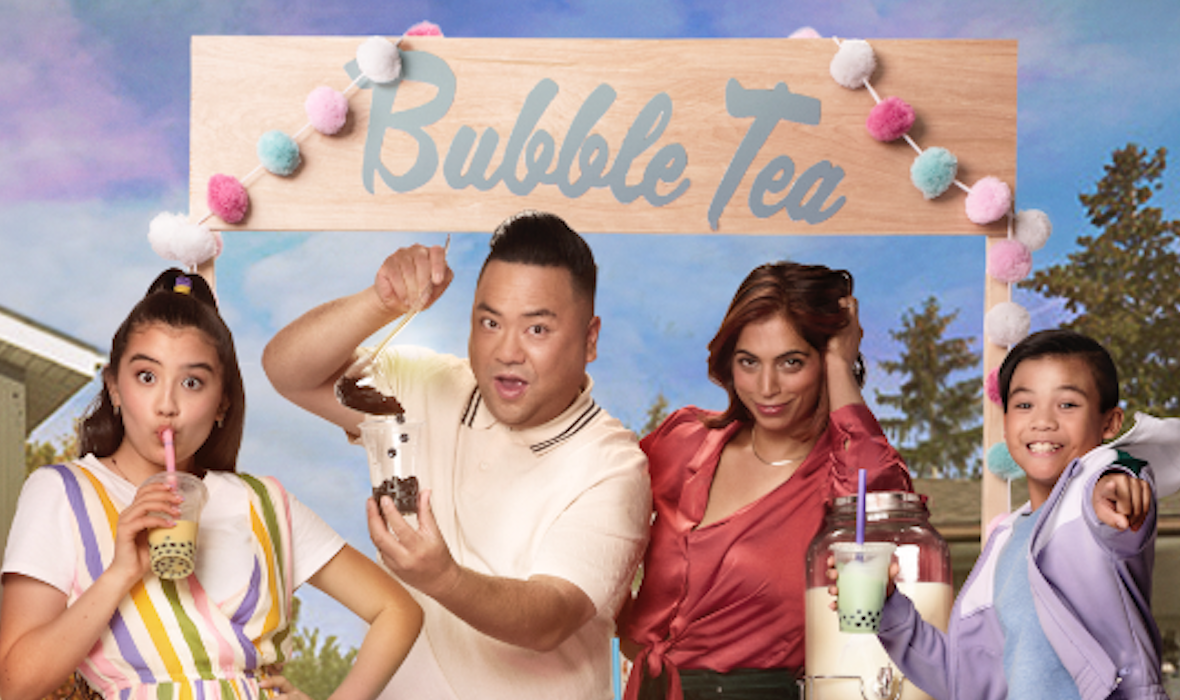 description
On Tuesday, February 7 the Calgary Underground Film Festival and CBC Calgary are presenting a special event to celebrate homegrown talent, and screen a sneak peek of two upcoming episodes of the CBC original comedy series RUN THE BURBS at Globe Cinema.
ABOUT THE EVENT
Following a screening of RUN THE BURBS Season 2 Episodes 6 & 7, show creators Andrew Phung & Scott Townend will join us for an In Conversation moderated by CUFF Lead Programmer Brennan Tilley. The Alberta filmmakers first got involved in filmmaking at CUFF's 48-Hour Filmmaking Challenge and have been collaborators ever since. After watching the new episodes, CUFF will host a candid conversation about getting your start as an indie Alberta filmmaker to the lessons learned creating, developing, and starring in a national TV show.
ABOUT THE SHOW
Created by comedian, writer and actor Andrew Phung (Kim's Convenience) and his best friend and collaborator, filmmaker Scott Townend (The Secret Marathon), Run the Burbs follows the Phams, a young, bold Vietnamese-South Asian-Canadian family taking a different approach to living life to the fullest, while changing the way we think about contemporary family values and life in the burbs.
A CBC original comedy, RUN THE BURBS is produced by Pier 21 Films. For season 2, Executive Producers are Laszlo Barna, Nicole Butler, Karen Tsang and Vanessa Steinmetz (for Pier 21 Films), Andrew Phung, Scott Townend, and Aleysa Young. Anthony Q Farrell serves as Executive Producer, writer and showrunner. Co-executive producers are Nelu Handa and Courtney J. Walker. Season 2 writers include Andrew Phung, Scott Townend, Nelu Handa, Courney J. Walker, Cathryn Naiker and Sara Peters.
ABOUT THE EPISODES
EPISODE 206 – PHAMILY BUDGET
Written by Cathryn Naiker, Directed by Zoe Hopkins
Mo' mold, mo' problems! An unexpected and expensive mold issue in the basement leads Andrew and Camille to worry about their tight financial situation. But relief is on the way… hopefully. With the job in jeopardy, Camille and Sam try to focus on keeping things on track, only to be constantly disrupted by the yelling coming from the basement. It just so happens that Andrew's parents and sister came over earlier to ambush him into taking his inheritance now. Andrew wants none of it, his parent's money always comes with strings attached. And how do they even know they've hit hard times. There's a mole in the organization. Meanwhile, Leo's hopes to go to dance camp feel dashed when he overhears everything from the basement bathroom. At Bubble Bae, Khia's desire to talk to Hudson about his struggles results in Cathy stepping up to help him get through his messy divorce.

EPISODE 207 – PHRESH START
Written by Sara Peters, Directed by Pat Mills (2015 CUFF Selection GUIDANCE)
Synopsis: When Andrew goes way overboard trying to help Hudson impress a big potential client, he decides to make up for it by improving Hudson's messy accounting office. Andrew's productivity has him hoping Hudson will hire him. What a dream come true! What's better than two besties working together?! Hudson has a different opinion. Meanwhile, Camille is devastated when she finds out that Ramesh has put up her childhood home for sale. Not able to bear losing the home that holds so many memories of her mom, she works to sabotage the open house. At home, Khia and her friends brainstorm a meaningful message for a t-shirt design contest, only to descend into an existential crisis about the endless number of social issues they have to worry about.
CREATOR BIOS
Andrew Phung is an award-winning actor, improv comedian, emcee, and writer. His infectious and relatable personality has made him one of Canada's top comedic performers. His work on KIM'S CONVENIENCE has earned him four Canadian Screen Awards (2017, 2018, 2020, and 2021) in the category of Best Supporting Actor in a Comedy Series. Andrew's recent television and film credits include THE BEAVERTON, EVENTS TRANSPIRING, WYNONNA EARP, and factual series THE CANADIAN IMPROV GAMES, where he served as the host, and won a Canadian Screen Award for Best Host - Digital Series. He can also be heard on CBC Radio as a regular contributor to Now or Never, The Debaters, and Because News. He is a father it to wonderful boys, husband to the amazing Tamara, and proud owner of over 500 sneakers...seriously.

Scott Townend has worked across the gamut as a multi-disciplinary filmmaker since 2005. Townend Produced, co-directed, and edited the feature length documentary: THE SECRET MARATHON (CUFF.Docs 2019). Currently he spends most of his days writing and executive producing RUN THE BURBS, a 30-minute comedy series, now in its second season, that was co-created by Townend and his best friend and creative partner, Andrew Phung. Townend has also worked as a freelance writer, camera operator and editor, on projects such as THE SMALLS: FOREVER IS A LONG TIME (2015).