Everyday Sunshine: The Story of Fishbone
USA, 2010 : Alberta Premiere
Special Guest!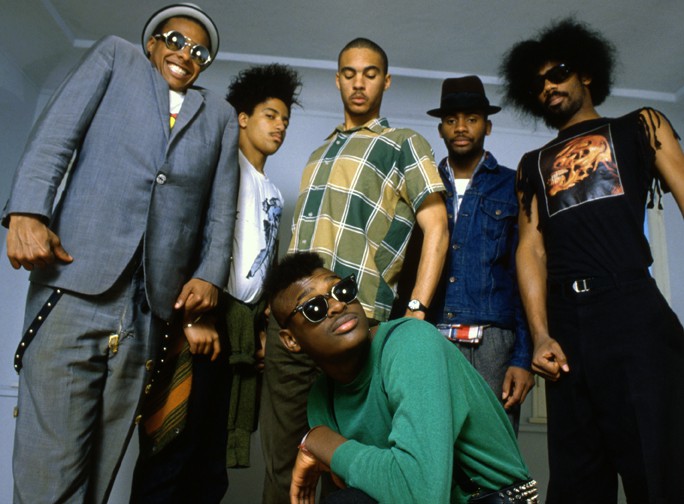 description
Having risen to become one of the most original bands of the last 25 years, Fishbone's blistering combination of punk and funk demolished the walls of genre and challenged the racial stereotypes and political order of the music industry and the nation.

At the heart of the film's story is lead singer Angelo Moore and bassist Norwood Fisher who show how they keep the band rolling, out of pride, desperation and love for their art. To overcome money woes, family strife, and the strain of being aging Punk rockers on the road, Norwood and Angelo are challenged to re-invent themselves in the face of dysfunction and ghosts from a painful past.

Narrated by Laurence Fishburne, and featuring an amazing array of interviews with Flea, Gwen Stefani, Ice-T, Perry Farrell, George Clinton, Gogol Bordello and more, Everyday Sunshine traces the band's history, influence, and struggle as individualistic artists.

You do not have to be a Fishbone fan to fall in love with this documentary, but if you are, you will enjoy every nostalgic moment, music and interview in the film!

The band will be attending the screening and participating in a post- screening Q&A at the theatre!

OFFICIAL SELECTION:
SXSW 2011
Memphis International Film Festival 2011
Philadelphia CineFest 2011
Los Angeles Film Festival 2010
Tucson Film & Music Festival 2010
press for Everyday Sunshine: The Story of Fishbone
"An amazingly intimate and expressive portrait of the long strange trip of Fishbone's history."
- Smells Like Screen Spirit
details
special guest
credits
Co-Directors/Producers:
Lev Anderson & Chris Metzler

Cast:
Norwood Fisher, Angelo Moore, Members of Fishbone, Flea, Gwen Stefani, Ice-T, Bob Forrest, George Clinton, Mike Watt, No Doubt, Keith Morris, Tim Robbins, Les Claypool

Narrated by:
Lawrence Fishburne

Website:
http://www.fishbonedocumentary.com
community
Presenting Partner