Monogamy
USA, 2010 : Alberta Premiere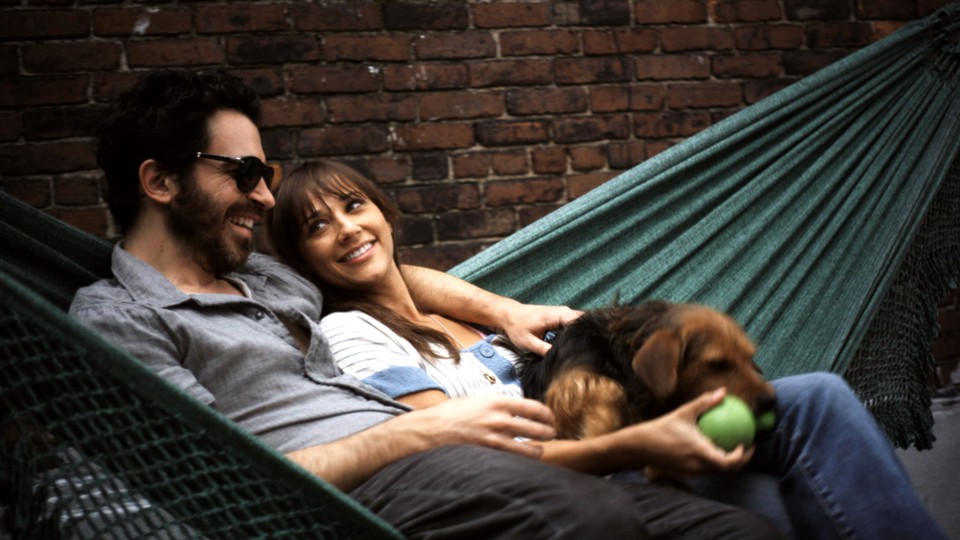 description
Increasingly anxious about his impending marriage to Nat (Rashida Jones- Parks & Recreation) and thoroughly bored with his day job as a wedding photographer, Theo (Chris Messina - Julie & Julia, Away We Go) establishes a hobby: he's hired by clients to clandestinely snap voyeuristic photos of them as they go about their days. Things go smoothly until a sexy exhibitionist (Meital Dohan - Weeds) leads him into an all-consuming obsession. Stalking her day and night, the woman's mysterious public trysts send Theo reeling, forcing him to confront uncomfortable truths about his sex life at home.
Monogamy is an acutely observed portrait of a relationship on the brink, a timely tale of masculinity in crisis in the face of fantasy and fear of commitment. Monogamy features a special appearance and an original song by chart-topping hip hop recording artist B.o.B., as well as music by Elbow, Can, Califone, Stars of the Lid, and an original song performed by Rashida Jones.
OFFICIAL SELECTION:
Tribeca Film Festival 2010
Seattle International Film Festival 2010
Denver International Film Festival 2010
Victoria Film Festival 2011
press for Monogamy
"A layered and poignant film that's as much fun to watch as it is to let sink in afterward"
- Culture Blues
"A smart script, some dazzling cinematography, and a timeless message make Monogamy well worth the ride."
- Ferdy on Films
screened with a short film

A Shitty Boyfriend
Spain, 2010, 3 Min, Director: Borja Cobeaga
After four months without seeing each other, a girl receives a visit from her ex­boyfriend.
details
credits
community
awards
Best NY Narrative Award - Tribeca Film FestivaL 2010
Best First Screenplay Nominee - Independent Spirit Awards 2011
Presenting Partner