Computer Chess
USA, 2013 : Canadian Premiere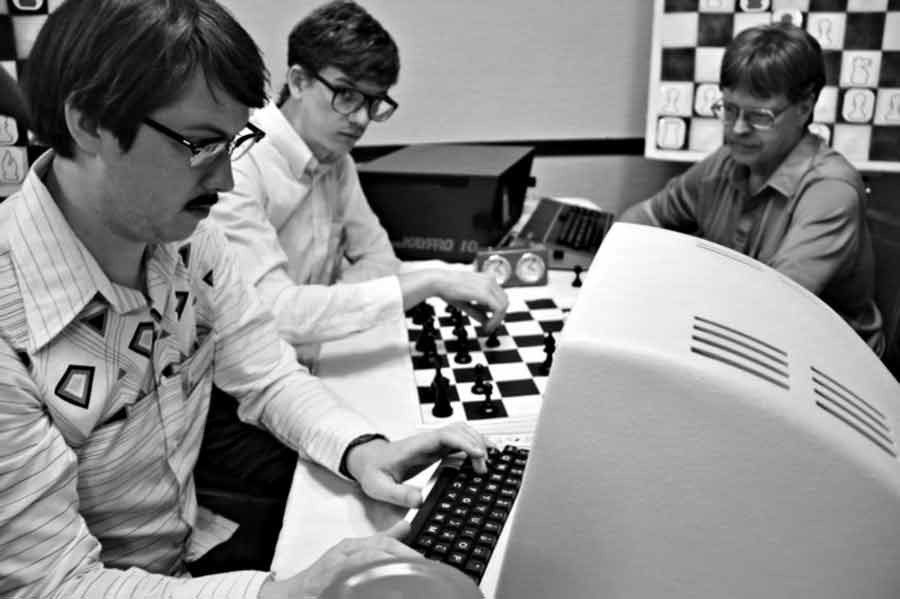 description
Set over the course of a weekend tournament for chess software programmers some thirty years ago, Computer Chess transports viewers to a nostalgic moment when the contest between technology and the human spirit seemed a little more up for grabs. We get to know the eccentric geniuses possessed of the vision to teach a metal box to literally defeat man at his own game, and how they came to make that vision a reality. Through their experience, we see how that laid the groundwork for artificial intelligence as we know it and will come to know it in the future—and how it helps us understand our own ways
of thinking.
Andrew Bujalski has written and directed the films Funny Ha Ha, Mutual Appreciation and Beeswax, all of which have appeared on the New York Times critics' "Top Ten of the Year" lists.
OFFICIAL SELECTION:
Sundance Film Festival 2013
Berlin Film Festival 2013
SXSW 2013
press for Computer Chess
"A full-on nerdgasm for anyone with an interest in chess, computing, or the aesthetics of lo-fi American cinema."
- CineVue
"...this is a masterfully stylized film that is saturated with authenticity."
- Smells Like Screen Spirit
details
credits
Director/Writer:
Andrew Bujalski

Producers:
Houston King, Alex Lipschultz

Cast:
Patrick Riester, Wiley Wiggins, Myles Paige, Robin Schwartz

Website:
www.computerchessmovie.com
community
awards
Alfred P. Sloan Feature Film Prize, Sundance Film Festival 2013