Cronenberg Retrospective: SCANNERS
Canada, 1981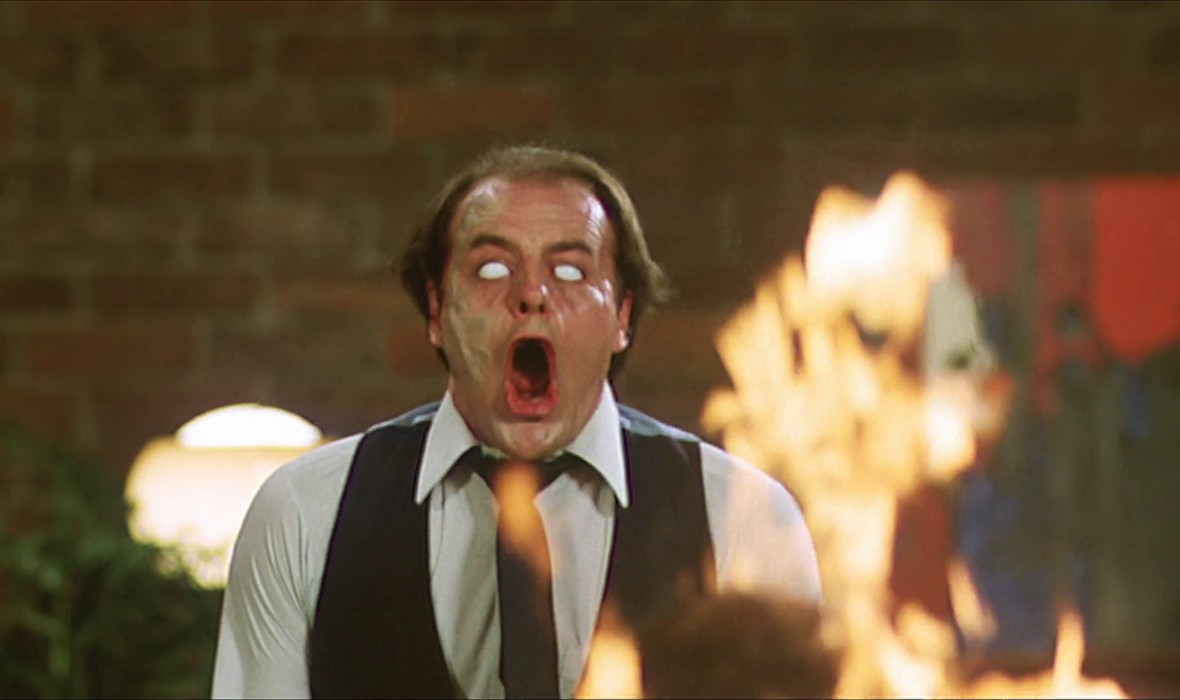 description
PLAYING AS DOUBLE FEATURE WITH THE BROOD
This sci-fi cult favourite, which spawned a number of sequels (remember SCANNER COP?), is justifiably famous for its gory and head-burstingly awesome special effects. An evil psychic (a terrifying Michael Ironside) hunts down other gifted telepaths, for mysterious and nefarious ends.
With Scanners, David Cronenberg plunges us into one of his most terrifying and thrilling sci-fi worlds. After a man with extraordinary—and frighteningly destructive—telepathic abilities is nabbed by agents from a mysterious rogue corporation, he discovers he is far from the only possessor of such strange powers, and that some of the other "scanners" have their minds set on world domination, while others are trying to stop them. A trademark Cronenberg combination of the visceral and the cerebral, this phenomenally gruesome and provocative film about the expanses and limits of the human mind was the Canadian director's breakout hit in the United States.

DIRECTOR BIOGRAPHY:
David Cronenberg is one of Canada's most beloved filmmakers, having helmed classics including CRASH, EXISTENZ and DEAD RINGERS. Born in Toronto, Ontario, Cronenberg, once dubbed the "King of Venereal Horror", has proven himself adept in many mediums and genres, including fiction, with his debut novel, Consumed, released to acclaim in 2014. His latest film is MAP TO THE STARS.
CINEMATOGRAPHER BIOGRAPHY:
Mark Irwin is one of Hollywood's most sought-after cinematographers, with films like SCREAM, THERE'S SOMETHING ABOUT MARY and DUMB AND DUMBER to his credit. Born in Toronto, Ontario, Irwin has worked with David Cronenberg on a number of films.