Cronenberg Retrospective: VIDEODROME
Canada, 1983
Special Guest!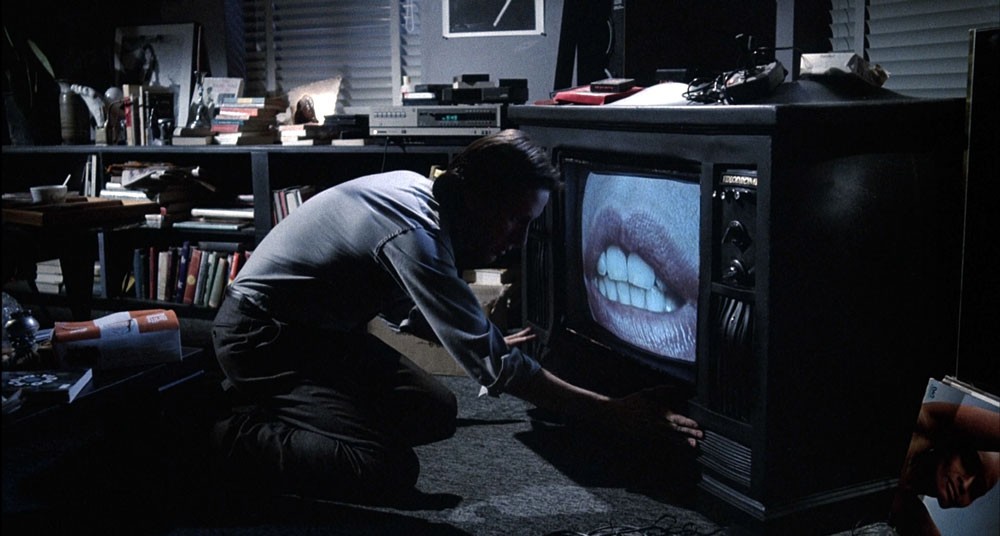 description
PLAYING AS DOUBLE FEATURE WITH THE FLY
The quintessential Cronenberg film. This hypnotic and grotesque masterpiece explores the amorphous region between media and the body.Disreputable cable-TV programmer (a perfectly smarmy and explosive James Woods) enters a world of bloody violence, conspiracy and pulsating orifices when his girlfriend (Blondie's Deborah Harry) introduces him to a new set of programming called "Videodrome", which transforms the TV station into something much more bizarre, horrifying and alive.
When Max Renn goes looking for edgy new shows for his sleazy cable TV station, he stumbles across the pirate broadcast of a hyperviolent torture show called Videodrome. As he struggles to unearth the origins of the program, he embarks on a hallucinatory journey into a shadow world of right-wing conspiracies, sadomasochistic sex games, and bodily transformation. Starring James Woods and Deborah Harry in one of her first film roles, Videodrome is one of writer/director David Cronenberg's most original and provocative works, fusing social commentary with shocking elements of sex and violence. With groundbreaking special effects makeup by Academy Award®-winner Rick Baker, Videodrome has come to be regarded as one of the most influential and mind-bending science fiction films of the 1980s.
DIRECTOR BIOGRAPHY:
David Cronenberg is one of Canada's most beloved filmmakers, having helmed classics including CRASH, EXISTENZ and DEAD RINGERS. Born in Toronto, Ontario, Cronenberg, once dubbed the "King of Venereal Horror", has proven himself adept in many mediums and genres, including fiction, with his debut novel, Consumed, released to acclaim in 2014. His latest film is MAP TO THE STARS.
CINEMATOGRAPHER BIOGRAPHY:
Mark Irwin is one of Hollywood's most sought-after cinematographers, with films like SCREAM, THERE'S SOMETHING ABOUT MARY and DUMB AND DUMBER to his credit. Born in Toronto, Ontario, Irwin has worked with David Cronenberg on a number of films.