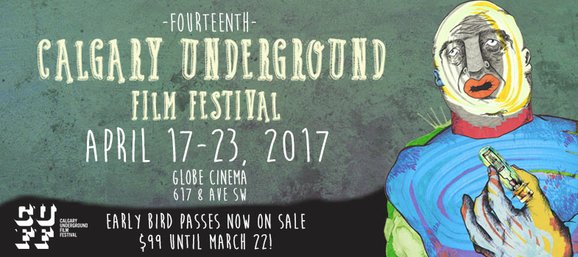 2017 Festival Passes
The best way to experience the festival. 2017 Full Festival Passes are now on sale!
For $120 you get access to all films playing at CUFF, two drink tickets, and an invitation to our post-festival passholder screening. Early Bird pricing is in effect until March 22. Buy now and save 15%; passes increase to $120 on March 23 after our lineup announcement.
Check back on March 23 to see the full lineup of films, as well as other events to look forward to at the festival. At this time you'll also be able to buy individual tickets to all films.
The 14th Calgary Underground Film Festival runs April 17-23, 2017 at Globe Cinema.