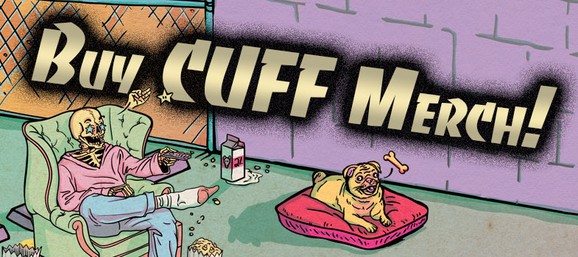 CUFF Merch Store
Shop for CUFF merch online! From CUFF tumblers, enamel pins (design by Jarett Lee Sitter) to reusable straws and phone chargers, see what items we have on offer this year. New items include KeepCups, Mondo games and 2021 artwork t-shirts.
Order Calgary Underground Film Festival merch and have it delivered to your door free of charge!
Free delivery within Calgary and region
$14.99 shipping within Canada
$24.99 outside of Canada
Once your order is ready we'll send you an email to confirm when you can pick up, or expect delivery.
If you have any questions contact brenda[at]calgaryundergroundfilm.org
For pictures see our Facebook Album CUFF Merch Past and Present