An Evening With Beverly Luff Linn
United States, 2018 : Canadian Premiere
Special Guest!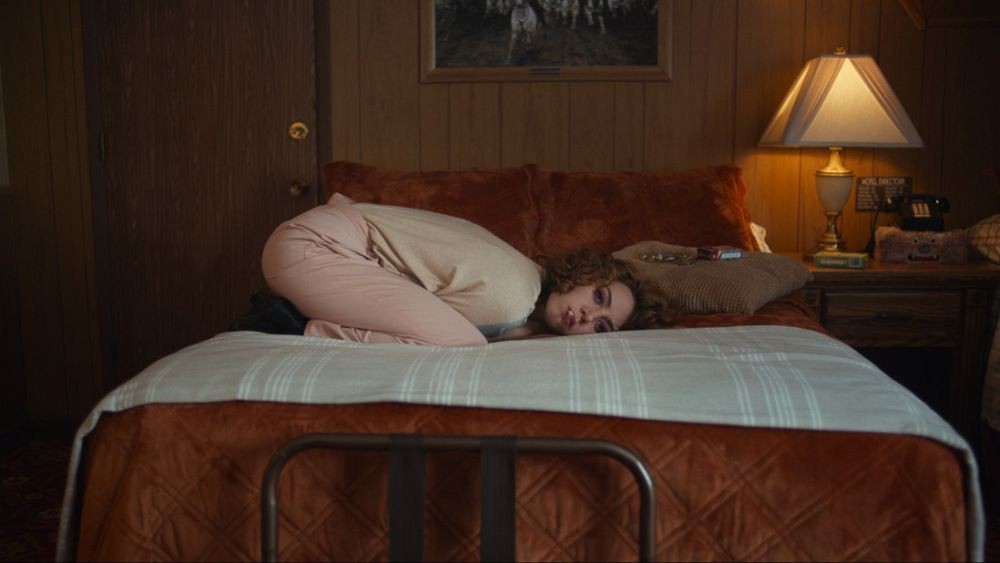 description
After getting fired by her scheming husband Shane Danger (Emile Hirsch) from his cappuccino shop, dissatisfied Lulu Danger (Aubrey Plaza) is stunned when a TV commercial for "An Evening With Beverly Luff Linn For One Magical Night Only" reveals a mysterious man from her past (Craig Robinson). When Shane and his bumbling cohorts steal the cashbox from Lulu's adopted vegan brother Adjay, specialist Colin (Jemaine Clement) enters the fray to retrieve the stolen funds. Lulu seizes this opportunity to run off in search of her mystery man—and events only become stranger from there. The new film from madman Jim Hosking (THE GREASY STRANGLER) is sure to make you laugh and cringe in equal measures.
OPENING NIGHT PARTY (included)
The Derrick - 620 8 Ave SW, 9:00 PM - late
Join us across the street from Globe Cinema, for a party following the screening.
Drinks, food and DJing by Adam Kamis from CJSW 90.9 FM
OFFICIAL SELECTION
Sundance 2018
International Film Festival Rotterdam 2018
DIRECTOR'S BIO
Jim Hosking's short film RENEGADES screened as part of CUFF in 2010. His first feature film, THE GREASY STRANGLER, premiered at the 2016 Sundance Film Festival, and won the Discovery Award at the British Independent Film Awards and best comedy at the Empire Magazine Film Awards. AN EVENING WITH BEVERLY LUFF LINN is his second feature film.
press for An Evening With Beverly Luff Linn
"...Hosking's synthetic style where all the clothes are bad, all the characters are dingbats, and every scene is cluttered with snort-worthy absurdism."
- Variety
details
special guest
Director Jim Hosking & Actor Sky Elobar in attendance
credits
Director
Jim Hosking
Producers
Sam Bisbee
Theodora Dunlap
Oliver Roskill
Emily Leo
Lucan Toh
Andrew Starke
Screenwriters
Jim Hosking
David Wike
Editing
Mark Burnett
Nick Emerson
Cinematographer
Nanu Segal
Cast
Aubrey Plaza
Emile Hirsch
Jemaine Clement
Craig Robinson
Matt Berry
Music
Andrew Hung
community