Found Footage Festival: Quarantine Qlassics
United States, 2020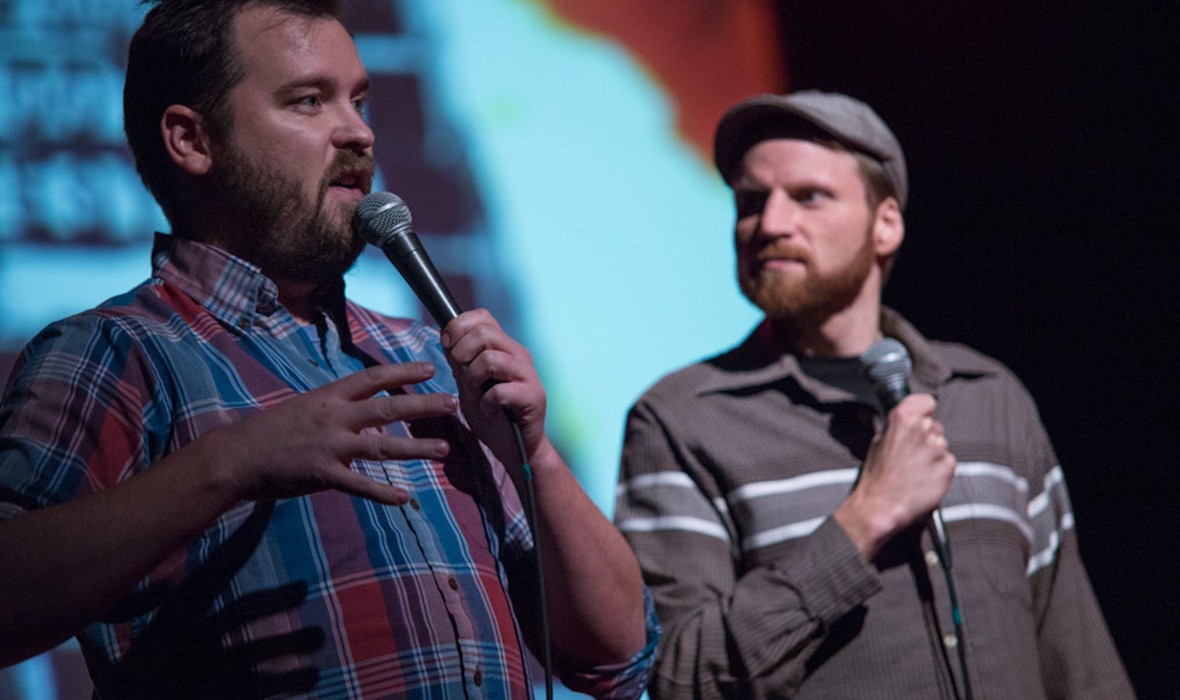 description
In their brand-new "virtual" show, Joe Pickett (The Onion) and Nick Prueher (Late Show with David Letterman) beam live into your home with a whole bunch of VHS delights to get you through the quarantine. Highlights include home haircutting instructional videos, a tape called "101 Things for Kids to Do," hosted by puppets, and a slew of exercise videos like "The Sexy Treadmill Workout," to help you stay fit at home. Participate in the show via live chat and take part in an interactive game show called "Excited or Not Exciting." Stay home, rewind.
The virtual doors open at 6pm when Jett Thunders will take to the stage for a pre-show DJ set. We hear he'll be DJing from his mom's basement, so should be a good time! The chatroom will also be open, so login early and come hang out with other Found Footage fans!
6pm: Virtual Doors & Live DJ
7pm: Show
On Sunday, June 28 Joe & Nick will also be participating in CUFF's free online panel about VHS Collecting.
ABOUT THE FOUND FOOTAGE FESTIVAL
Joe Pickett and Nick Prueher began collecting found videotapes in 1991 after stumbling across a training video entitled, "Inside and Outside Custodial Duties," at a McDonald's in their home state of Wisconsin. Since then, they have compiled an impressive collection of strange, outrageous and profoundly stupid videos. Pickett, a writer/director, and Prueher, a former researcher at the Late Show with David Letterman, have written for The Onion and Entertainment Weekly and directed the award-winning documentary, "Dirty Country.". With college friend Mark Proksch, they pulled off the Kenny "K-Strass" Strasser yo-yo pranks that hit local morning TV news shows across the Midwest and have since racked up millions of hits on YouTube.
CJSW PLAYLIST CURATED BY DJedi Christine of The Nocturntable (Sat. 8-10pm)
details
credits
community