Censor
United Kingdom, 2021 : Canadian Premiere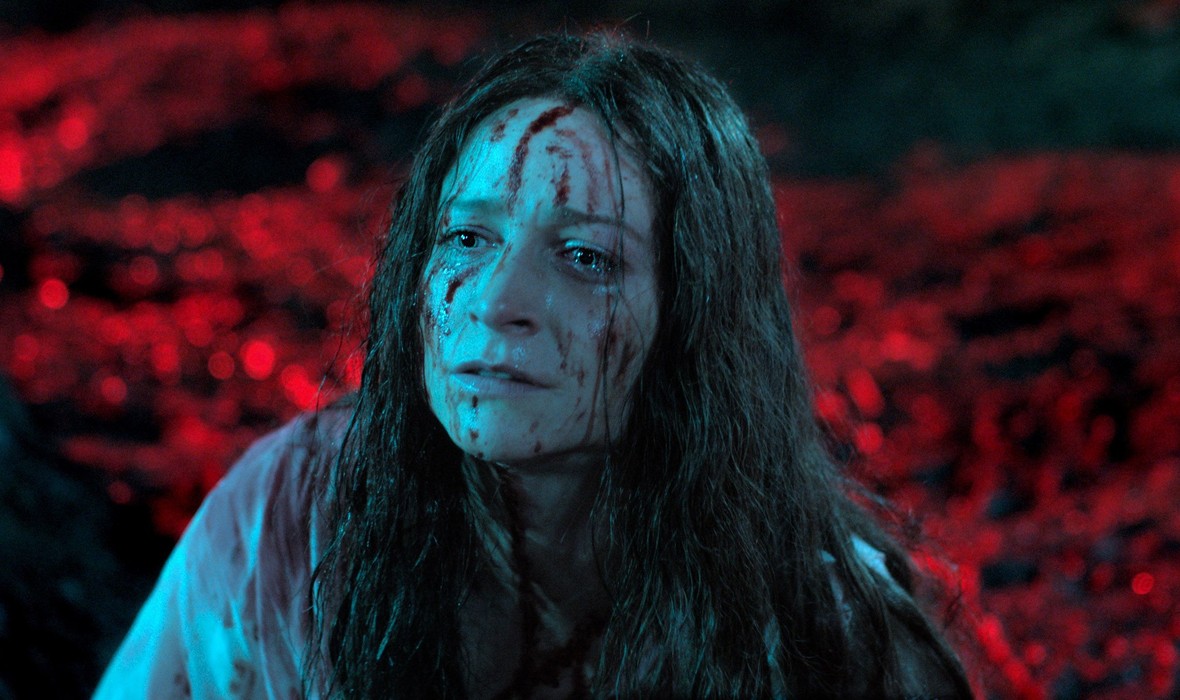 Stream on Demand
(48 hours only!)
Available to watch April 26-27
Buy
description
Film censor Enid takes pride in her meticulous work, guarding unsuspecting audiences from the deleterious effects of watching the gore-filled decapitations and eye gouging she pores over. Her sense of duty to protect is amplified by guilt over her inability to recall details of the long-ago disappearance of her sister, recently declared dead in absentia. When Enid is assigned to review a disturbing film from the archive that echoes her hazy childhood memories, she begins to unravel how this eerie work might be tied to her past. As she unravels the mystery behind the film, she is dragged into a twisted fairytale, blurring the line between fiction and reality. Steeped in 1980s aesthetics, CENSOR is an atmospheric and suspenseful love letter to the horror classics of the past.
OFFICIAL SELECTION
Sundance 2021
Berlinale 2021
DIRECTOR'S BIO
Prano Bailey-Bond is a Welsh director and screenwriter. She was recently named a 2021 Variety 'Director to Watch' and was named a Screen International 'Star of Tomorrow' in 2018. Prano's short-form work has screened at hundreds of festivals worldwide winning numerous awards in the process.
Closed captioning is available for this film. Find Out More >
CJSW Playlist Created by Tyra, Hosts of Ears Wide Shut, Wednesdays, 2-4PM
press for Censor
"CENSOR, the engrossing first feature from British director Prano Bailey-Bond, may be the first of its kind to put the VHS horror phenomenon in historical context."
- IndieWire
"[D]ebut director Prano Bailey-Bond crafts a stylish, effective horror that is both an homage to genre cinema of that period and a psychological dive into the combined traumas of grief and guilt."
- Screendaily
details
credits
Director
Prano Bailey-Bond
Executive Producers
Andy Starke
Ant Timpson
Kim Newman
Producer
Helen Jones
Screenwriters
Prano Bailey-Bond
Anthony Fletcher
Cinematographer
Annika Summerson
Cast
Niamh Algar
Michael Smiley
Vincent Franklin
Nicolas Burns
Adrian Schiller
Sophia La Porta
community