End Of The Line: The Women Of Standing Rock
United States, United Kingdom, 2020 : International Premiere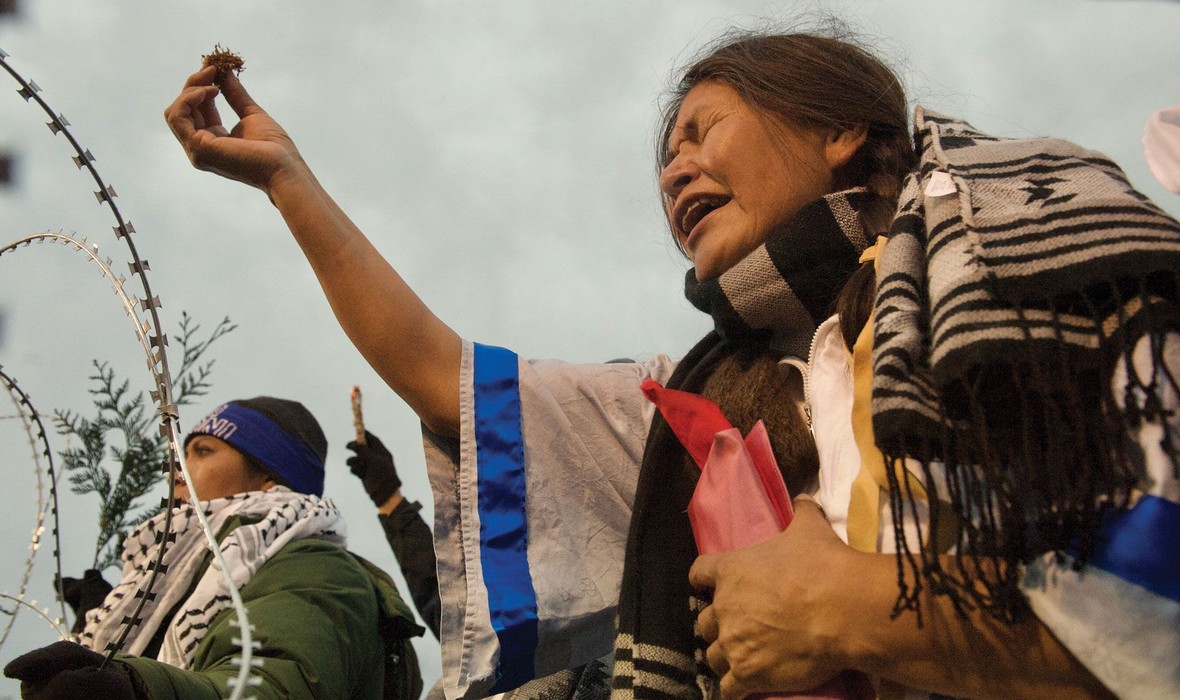 Available to watch Apr 23 - May 2
Buy
description
An incredible story of a small group of indigenous women who risk their lives to stop the $3.8 billion Dakota Access oil pipeline construction. The controversial pipeline desecrated their ancient burial and prayer sites and threatens their land, water, and very existence. When the population of their peaceful protest camp exceeds 10,000, the women unwittingly find themselves the leaders of a global movement. Featuring exclusive footage including never-before-seen evidence of police brutality, END OF THE LINE is both an exploration of the rise of indigenous and feminine power in the areas of social and environmental justice, and a searing and deeply personal story of four brave women.
OFFICIAL SELECTION
Slamdance 2021
Cleveland International Film Festival 2021
DIRECTOR'S BIO
Shannon Kring is an Emmy-winning producer and humanitarian whose work has been presented by dozens of governments, and by institutions including the UN Permanent Forum on Indigenous Issues, the Smithsonian Institution Museum of the American Indian, NASA, MIT, the British Museum, and UNESCO. She is a UNWTO Liaison and serves as Honduras' Goodwill Ambassador. Shannon works with the UN, US Department of State, USAID, UNEP, and other global bodies on issues concerning the indigenous and other marginalized members of society, environmental sustainability, and cultural preservation.
Closed captioning is available for this film. Find Out More >
CJSW Playlist Created by DJ Cosm, host of Mental Illness, Sundays, 4-6PM
press for End Of The Line: The Women Of Standing Rock
"A moving, poignant portrait of courage, determination, and tenacity in the face of overwhelming odds and eloquently honors the women who serve as the protest's oppositional foundation."
- Film Threatreat
"A solemn tribute to the women–the protectors and guardians–that breathed life into the Standing Rock movement."
- Horror Buzz
details
credits
Director
Shannon Kring
Executive Producer
Sophia Ehrnrooth
Marc Gerke
Producer
Shannon Kring
Cinematographer
Marc Gerk
Official website:
http://www.endofthelinefilm.com/
community