First Date
United States, 2021 : International Premiere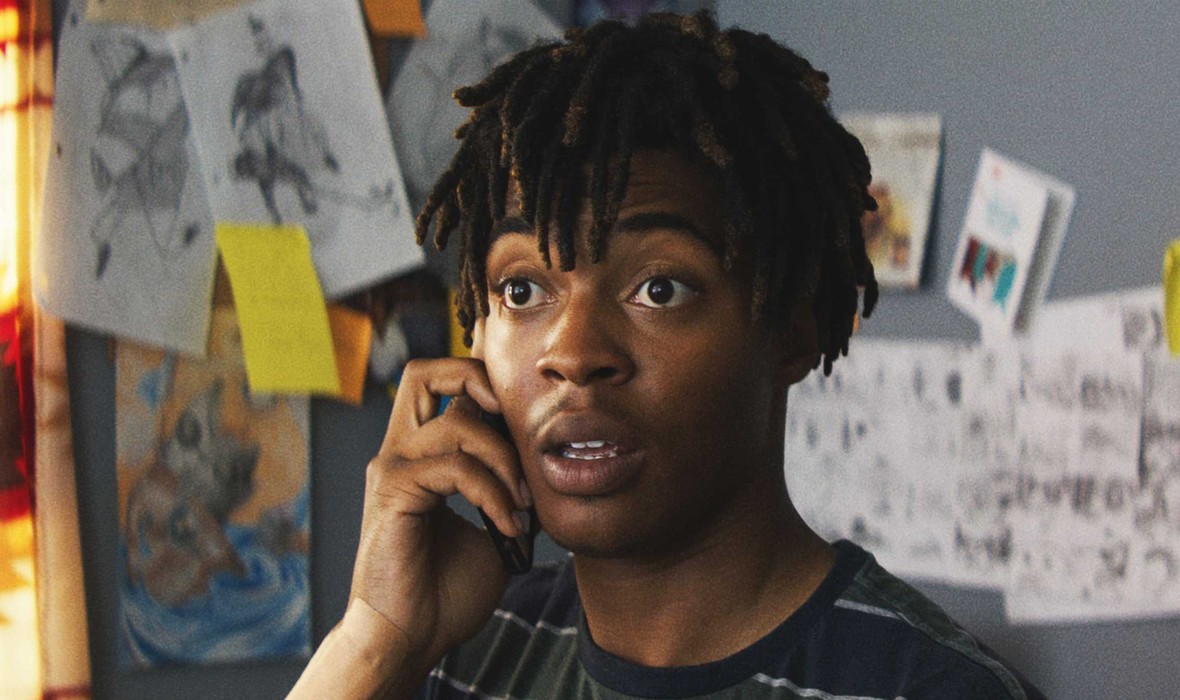 Available to watch Apr 23 - May 2
Buy
description
Shy high-schooler Mike finally summons the courage to ask out his badass neighbour Kelsey, only to realize he's missing a key element for a successful date – the car. Panicked and low on cash, he's conned into buying a beat-up '65 Chrysler. Mike's plan to win over Kelsey turns into a surreal misadventure when they are inexplicably targeted by a pair of cops, a criminal gang, and a vengeful cat lady. A night fuelled by desire, bullets, and burning rubber makes any other first date seem like a walk in the park.

In this perfectly executed throwback thrill ride, directing duo Manuel Crosby and Darren Knapp deftly weave together elements of dark comedy, teen romance, shoot 'em up action and a classic coming-of-age story, creating a truly entertaining ride that never misses a beat.
OFFICIAL SELECTION
Sundance Film Festival 2021
DIRECTOR BIOS
Growing up in Valley Springs, California, Manuel Crosby discovered filmmaking around age 12 and has since written, directed, shot, edited, and produced numerous projects, including the short western film DEAD MAN'S LOCKET (2017) and the thrillers PRECAUTION (2014) and BROADCAST (2012). While volunteering at Calaveras County Public Access TV during college summer vacation, he became friends with Darren Knapp. The two have been making movies with mutual friends ever since. He currently resides in Northern California.
Darren Knapp is an independent filmmaker of 22 years. He has made several short films with credits including cinematography, editing, writing, directing and producing. His work includes SWITCHES (2002), LIVING BY THE GUN (2013) THE MISSING (2014), BROADCAST (2012), PRECAUTION (2014) and DEAD MAN'S LOCKET (2017).
Closed captioning is available for this film. Find Out More >
CJSW Playlist Created by DJ Cosm, host of Mental Illness, Sundays, 4-6PM
press for First Date
"If Quentin Tarantino made an indie teen comedy, it'd probably resemble this super-fun, fairly bloody spin on the 'one crazy night' concept."
- USA Today
"The best caper flick in forever."
- Nerdist
screened with a short film

No One Will Know
Canada (Calgary), 2021, 15 min, Director Thomas Geddes
Trapped in a house during a blizzard, two childhood friends try to convey their feelings to one another while being hunted by a group of ruthless scavengers in a never-ending winter blizzard.
details
credits
Directors
Manuel Crosby
Darren Knapp
Producers
Brandon Kraus
Lucky McKee
Charles Horak
Manuel Crosby
Darren Knapp
Screenwriters
Manuel Crosby
Darren Knapp
Cinematographer
Manuel Crosby
Cast
Tyson Brown
Shelby Duclos
Jesse Janzen
Nicole Berry
Ryan Quinn Adams
Brandon Kraus
community